First step was to open the up the grinder and inspect the inner workings. Below is a picture of all the parts: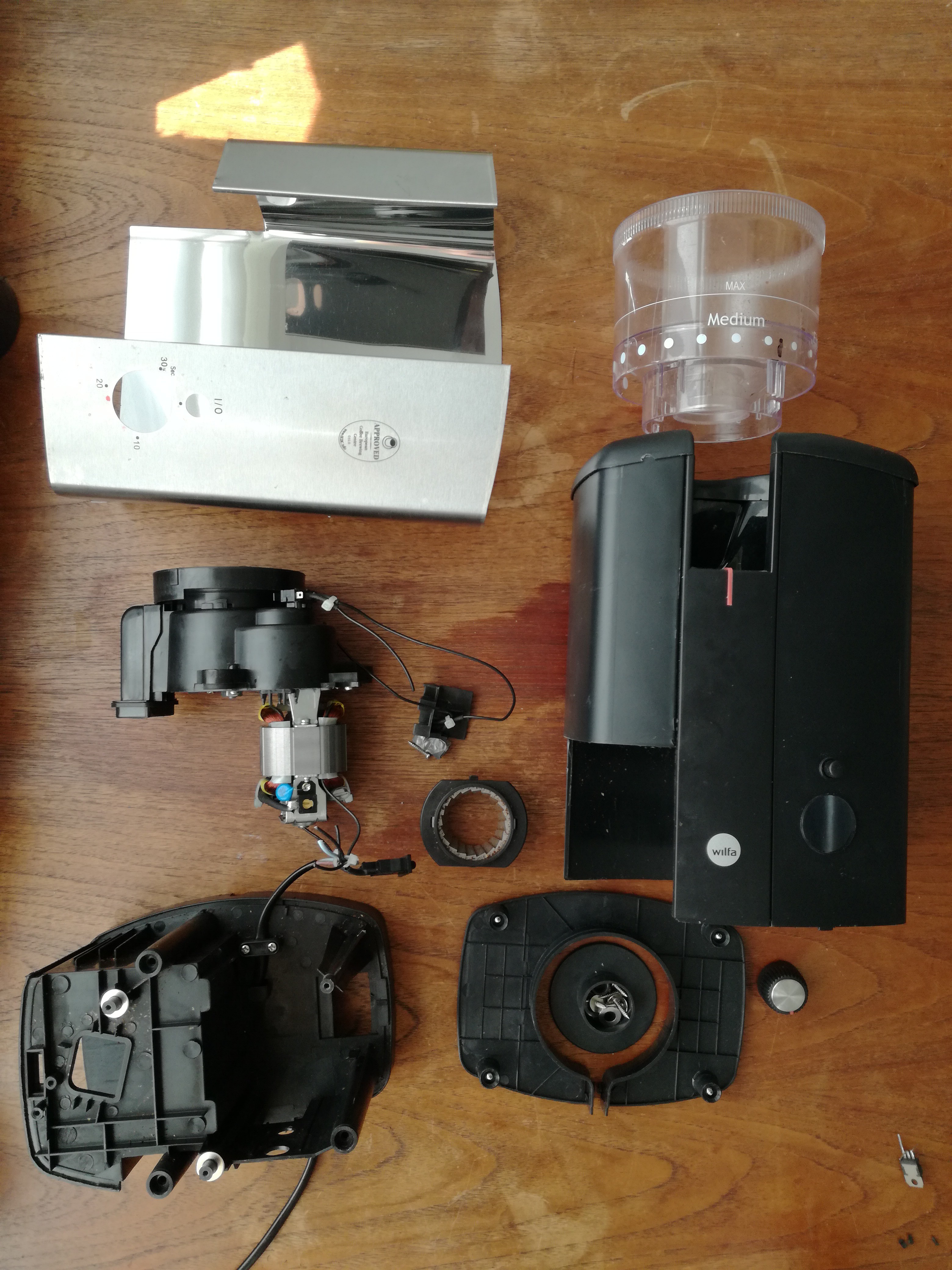 Grinding mechanism is seen left in the middle. The black wire running around on the part is connected to different safety switches.
The PCB controlling the timing and control of the motor is shown below. The motor is controlled using a triac and an 8-bit microcontroller with a potentiometer and a push button as input.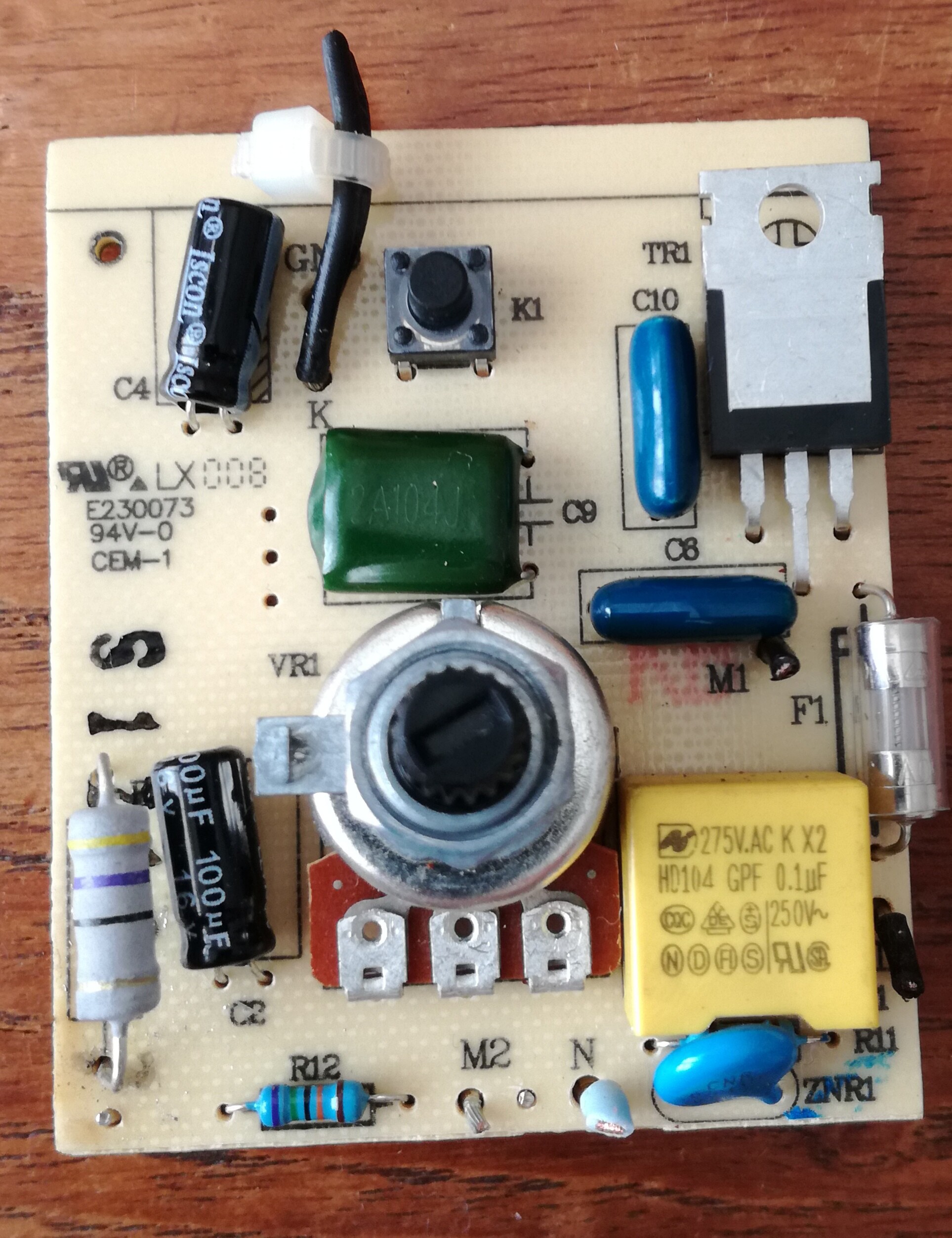 Controller board for the grinder
As of now the plan is to completely replace the controller board with my own components. The task is to make it compact enough to implement it into the machine. Next up is to make a mockup of the control system.