July 25, 2017 | ProgressTH Building an automated tabletop power loom to bridge the gap between highly industrialized textile production and more traditional, local craft is a nice project on paper.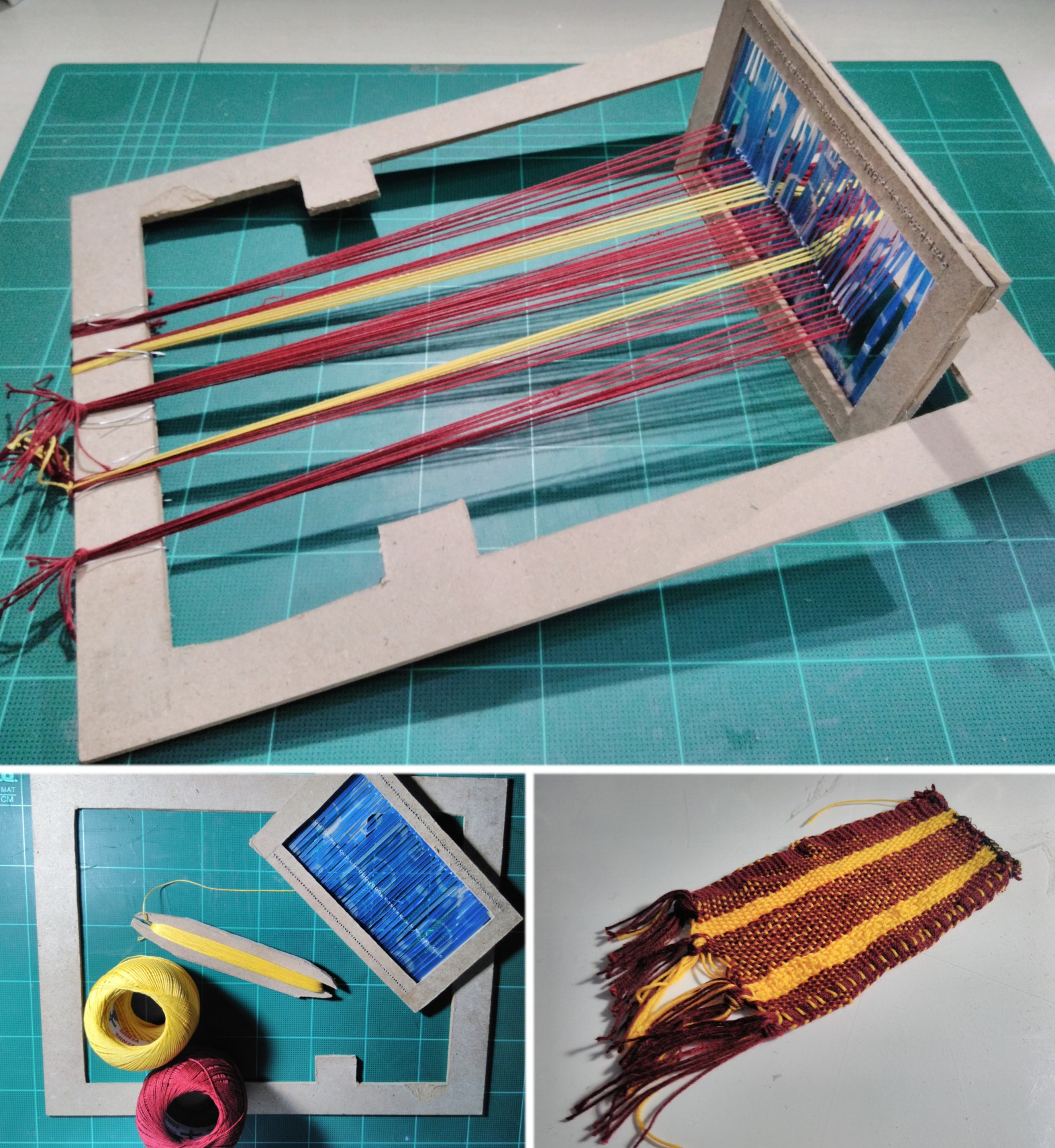 In order to move it off paper, especially if you lack a background in textile engineering, requires an incremental process of building looms and understanding the basics of weaving until eventually, the knowledge, technology, and techniques necessary to build a tabletop power loom are acquired.

In under a month, we went from having zero knowledge about where clothes come from to a working rigid heddle loom and a clear roadmap on where to go next thanks to physical prototypes made possible with 3D printing that got our idea for a technology-enabled local fibershed out of our notebook and into the practical world as quickly as possible.  

Before even constructing the first 3D printed loom, we constructed a very rough prototype using 4mm thick MDF board and the plastic cover of an old notebook. We quickly learned not only the basic process of weaving, but also many aspects of loom design that would need to be corrected with the first 3D printed version.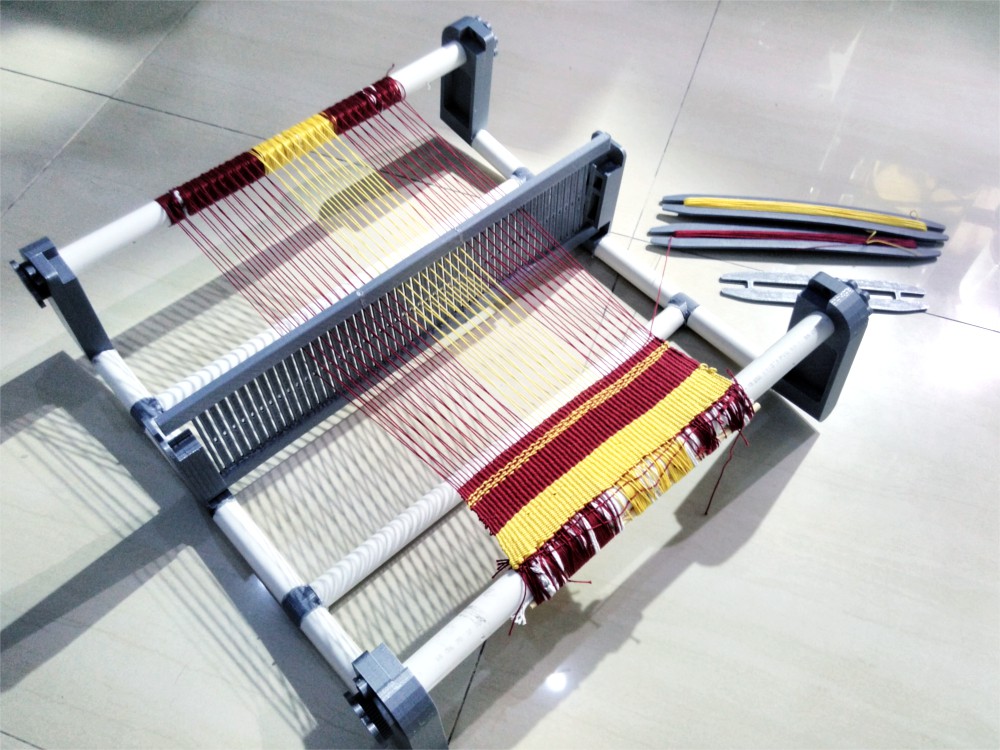 Constructing, using, and modifying the 3D printed heddle loom is informing our design of the next project, a handloom that will eventually be automated. Another great aspect of this rigid heddle loom design is that when it is finally optimized for strength and performance, its cheap price will make it easier to teach weaving at makers spaces with enough looms to go around. 

The design can be found on Thingiverse here, but is still a work in progress. 
Follow ProgressTH.org on Facebook here or on Twitter here.