While looking into a better options for a new electric motor for my sons go kart, I came across people making modified electric dirtbikes on https://endless-sphere.com/.  
The idea of an electric dirtbike in my neighborhood seemed like a good plan.  I have always wanted to get a dirtbike or an enduro-style bike to ride around on.  Two stroke bikes are fun, but loud, and would annoy my shitty neighbors really fast.  With a little more research I found that a used Razor MX500 would be a cheap initial investment to get into the world of electric bikes.  One weekend of searching the ol' creepy-craigslist, allowed me to pick up (3) MX500's for $175 and a trip to a place I dont ever want to go back to.
The first bike I picked up worked but the freewheel on the back was shot so the motor could not engage the back wheel, and the chain would just spin.  This freewheel seems to be the common problem with the Razor dirtbikes.  A new freewheel was like $12 from some scooter site.  
While waiting for the replacement freewheel to arrive, I decided to use the new H.F. MIG to weld the freewheel solid.  It might not be the best solution but it allowed me to be able to ride the bike for a quick test.  (Since these freewheel hubs were meant for bicycles, it doesn't surprise me that they fail so quickly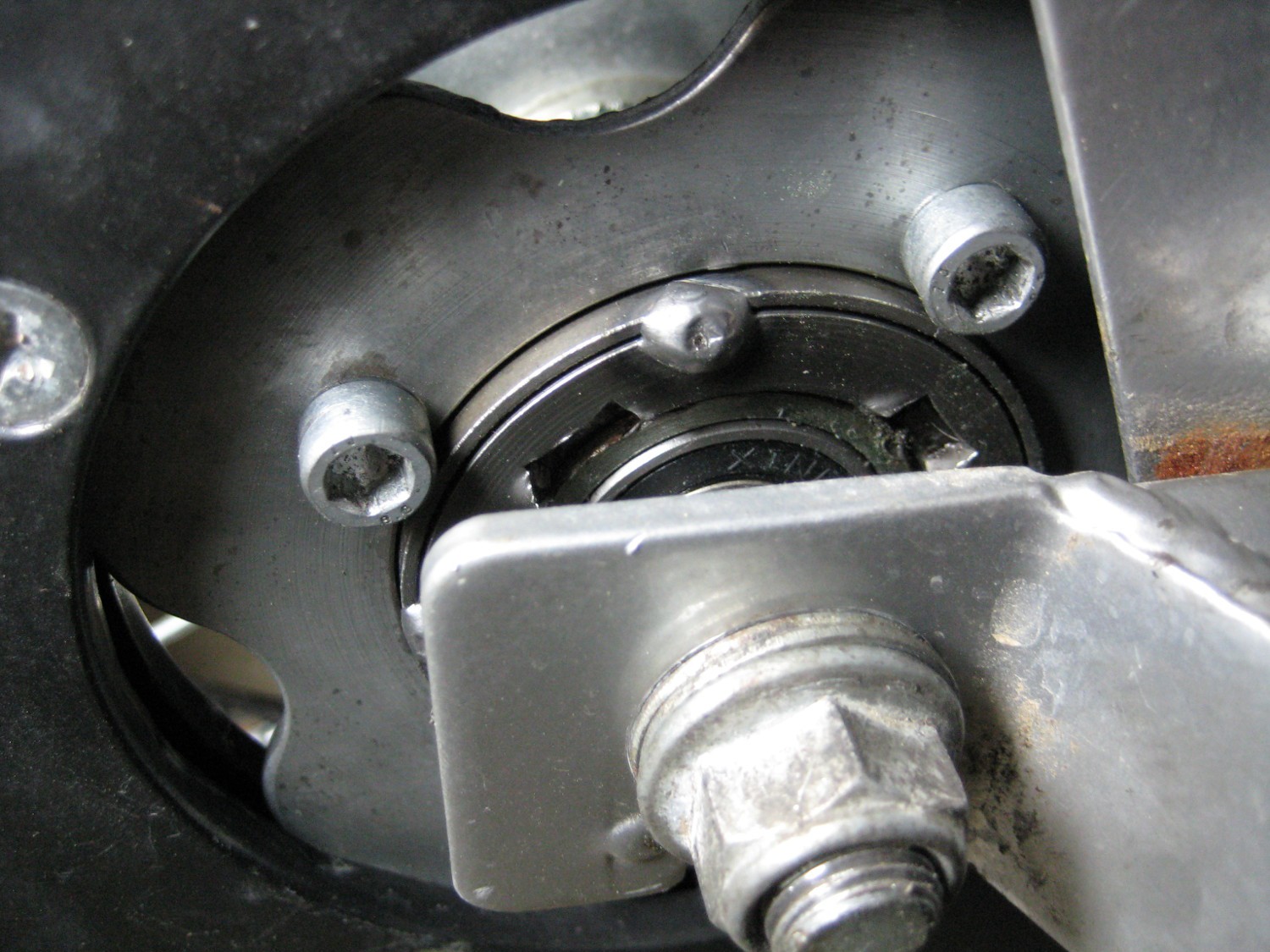 Dont worry, more shitty welds are on the way!

The first test was a little bit of a let down.  The bike says the weight of the rider should not exceed 170lbs.  Weighing 165lbs, the power just wasnt there, and I figured the problem was me, not the motorcycle. 
Charging the batteries overnight made a huge difference.  I decided to try again the following morning and to my surprise, the bike moved much faster. It took off fairly fast and also topped out at a fairly decent speed.