I am creating a set of electronically augmented dice. They light up all different colors, know which way they roll and are configurable with an app on your phone. The electronic dice are the same size as regular polyhedral playing dice and are meant to be used as a drop in replacement in your favorite board or role-playing games.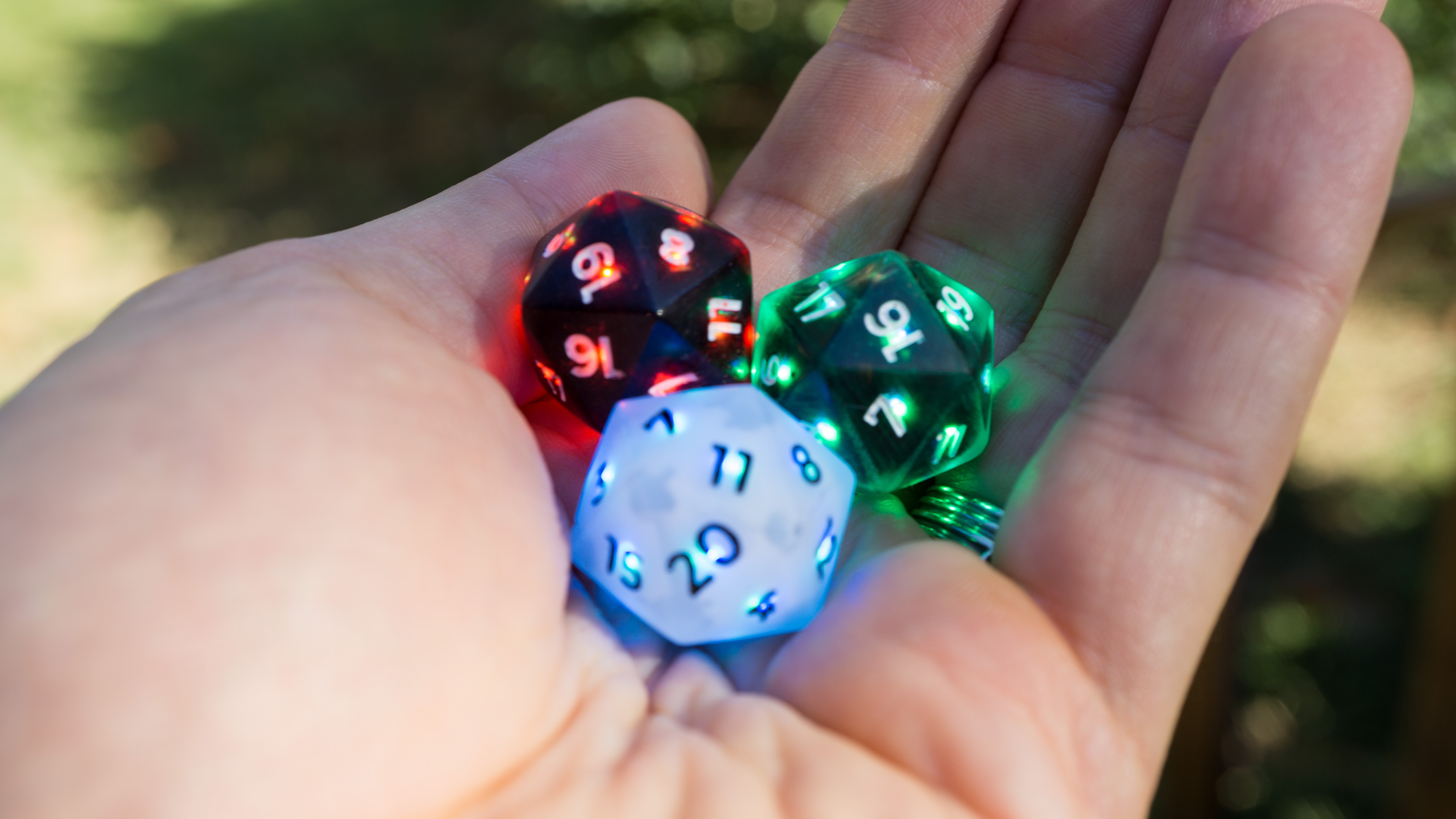 They feel just like regular dice, thanks to their unique construction and features, are incredibly strong and in fact waterproof.

Although I currently only have a D6 and D20 prototyped, I plan on offering a full DnD set when the project is ready for crowdfunding.
The dice use a bluetooth microcontroller, an accelerometer and RGB leds soldered onto a flexible PCB that is then folded into the the polyhedral shape of each die. On top of that, they include a rechargeable battery and small coil for wireless inductive charging.
Although the primary purpose of the dice is to add fun visuals to your existing games, you will have the opportunity to take full advantage of all the integrated tech, should you want to. From keeping track of your stats to accessibility or online roll playing integrations, there is a wealth of possibilities associated with these little devices once you connect them to your phone or computer.
The dice have already been presented at both the Maker Faire and Gen Con to incredible receptions, and so I am now working on trying to bring them to life!