The most important progress today was that Jacques made a bracket to mount the box on the drill press. 
Here's the bracket with the box:
Here's the box mounted on its bracket: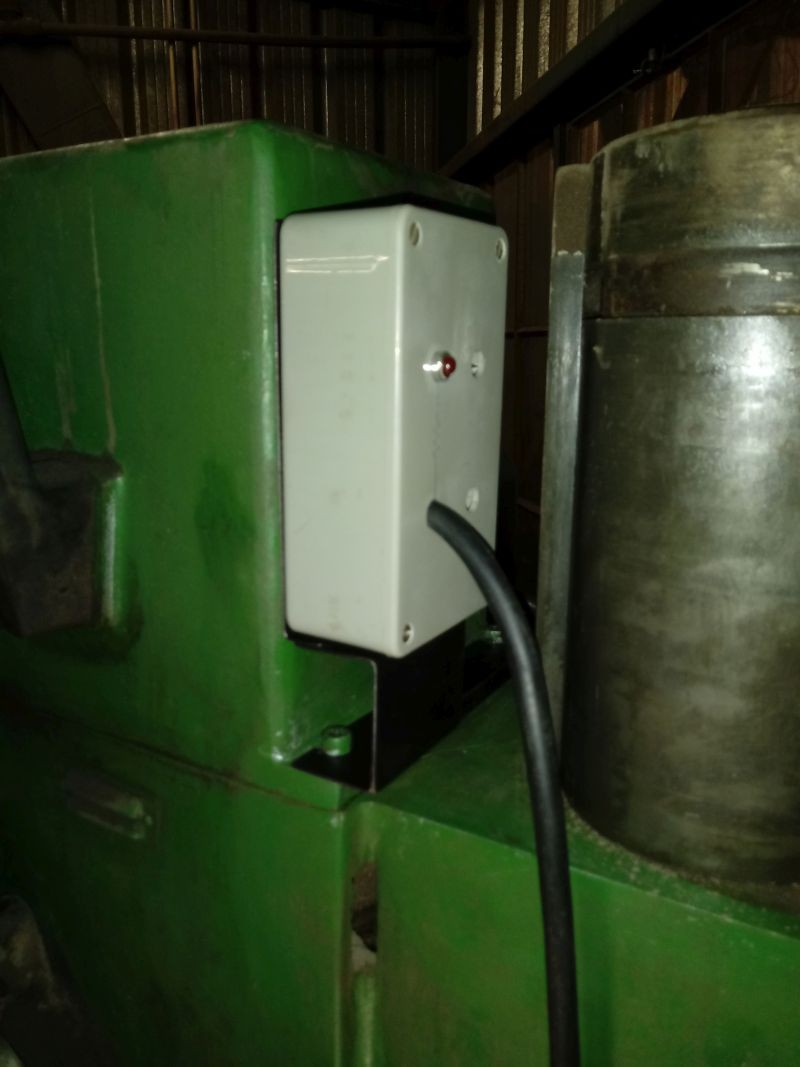 I've removed the power connections from the lamp socket, and added a chocolate block.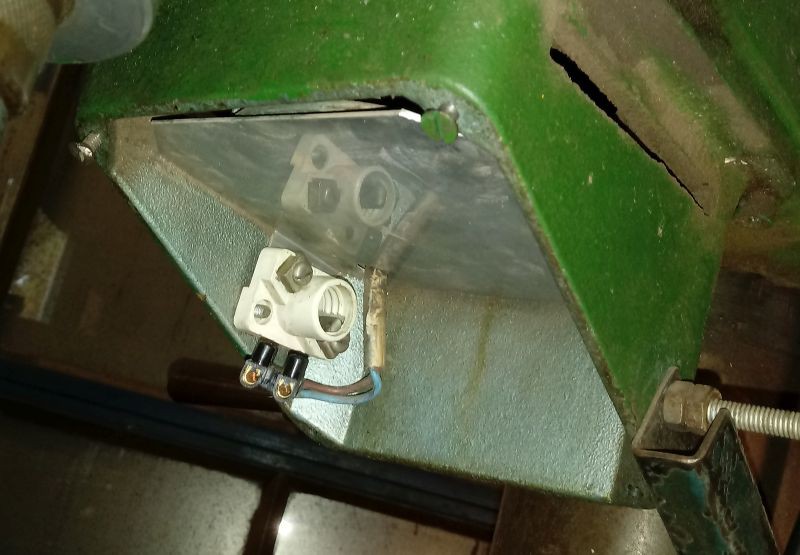 I also did some sculpting on the array reflector, to let it fit better in the space available.