Hot Garbage, as in poor product design decisions that I am finally fixing. I'm talking, of course, about the first NeuroBytes v0.8 power supply: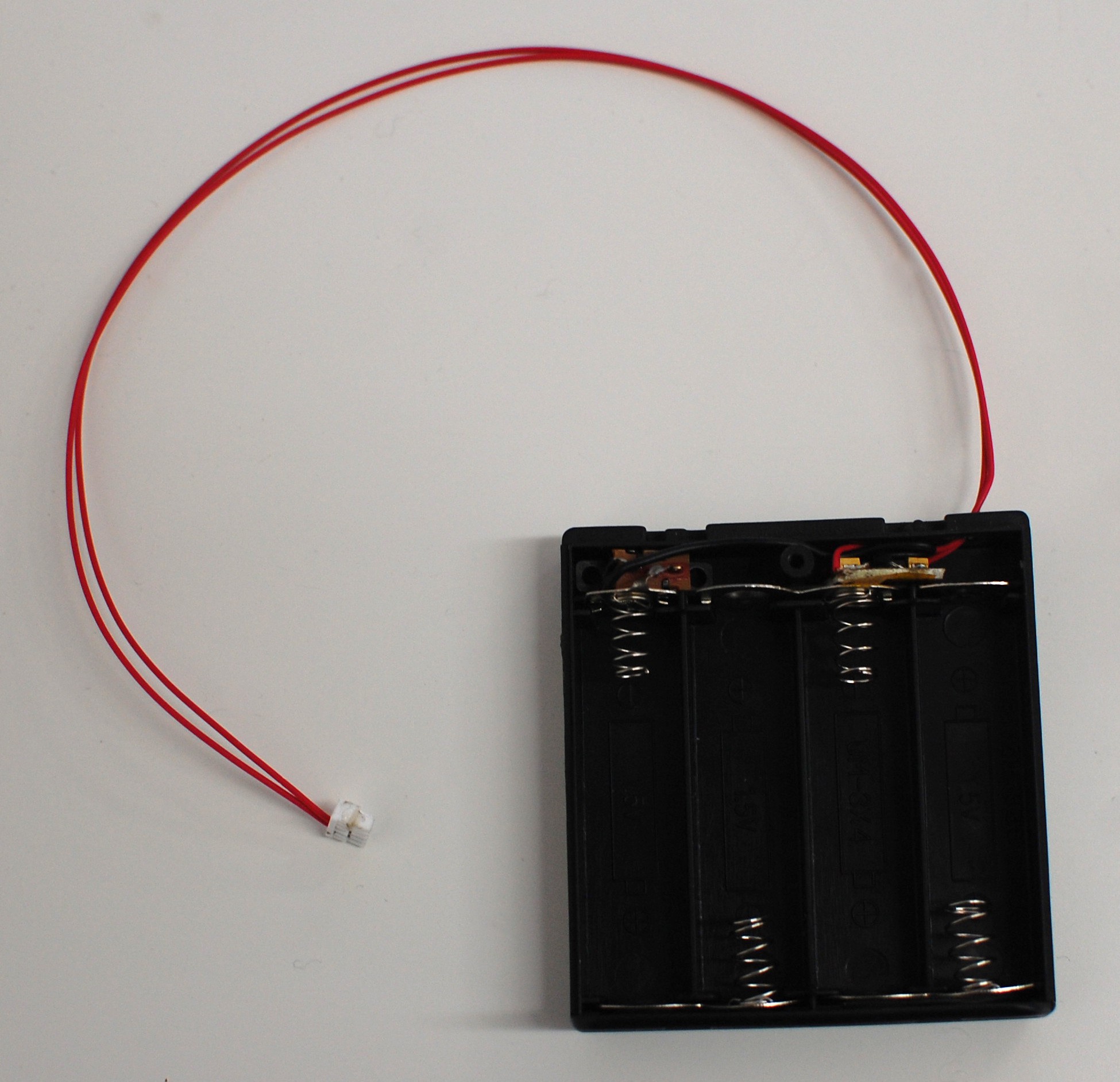 I covered the panicked construction of these power supplies in a previous log. Briefly, I needed a 5VDC power supply that was somewhat self-contained and JST GH compatible, so I bodged the boxes shown above together at the eleventh hour. They were Hot Garbage for any of a number of reasons; in particular, the slide switch was horrifically unreliable and had a nasty habit of pushing into the case after a few uses.
The move to on-board LDOs with NeuroBytes v0.91 meant the power supply boards became a good deal less complex. However, I still made some bad decisions with subsequent iterations: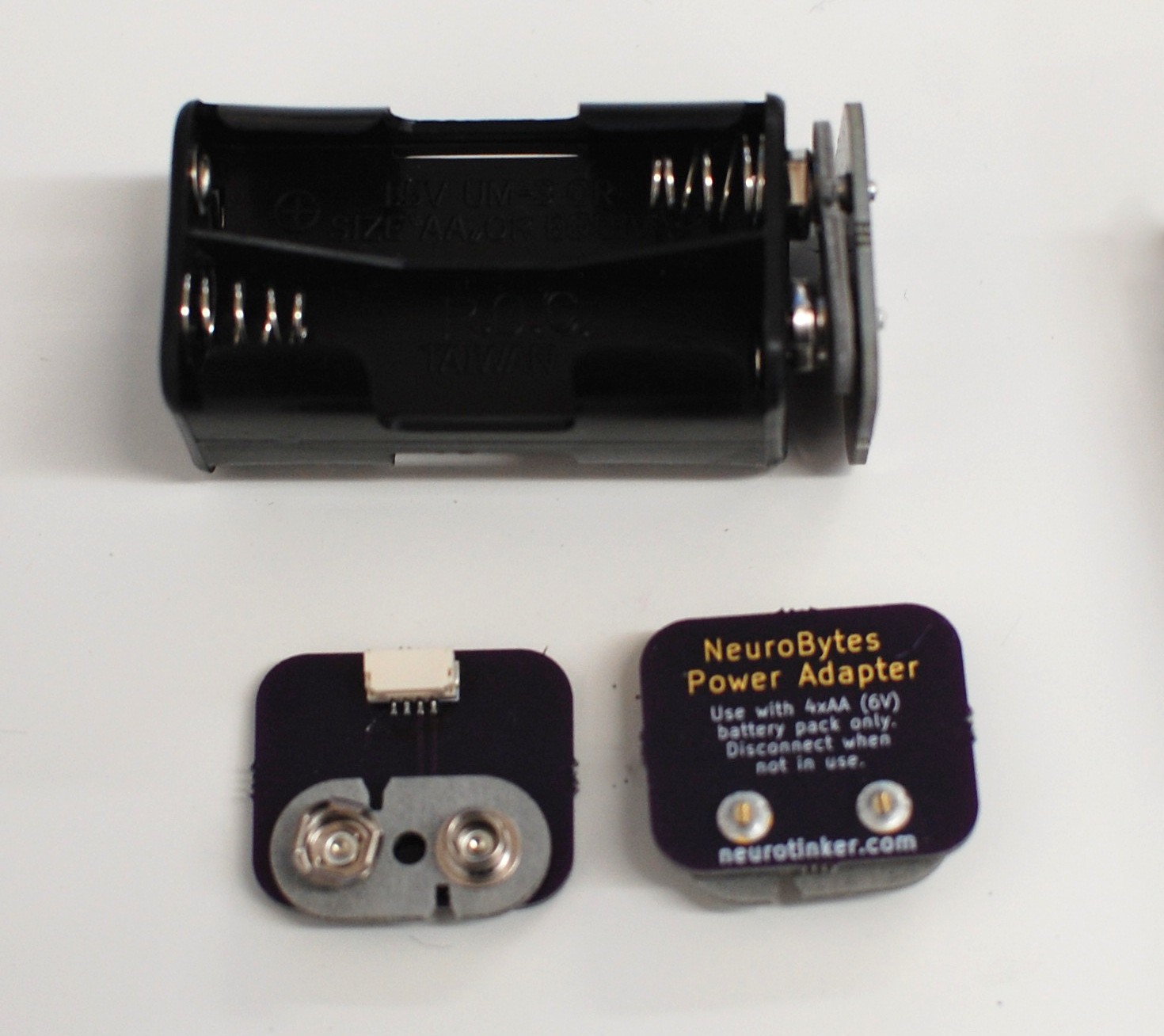 Above: Still not great. The 9vdc snap doesn't sit flat on the 4xAA pack which looks bad. Also, someone could easily hook up a 9vdc battery which wouldn't be great for any number of reasons. No, I won't take a better picture. Sorry.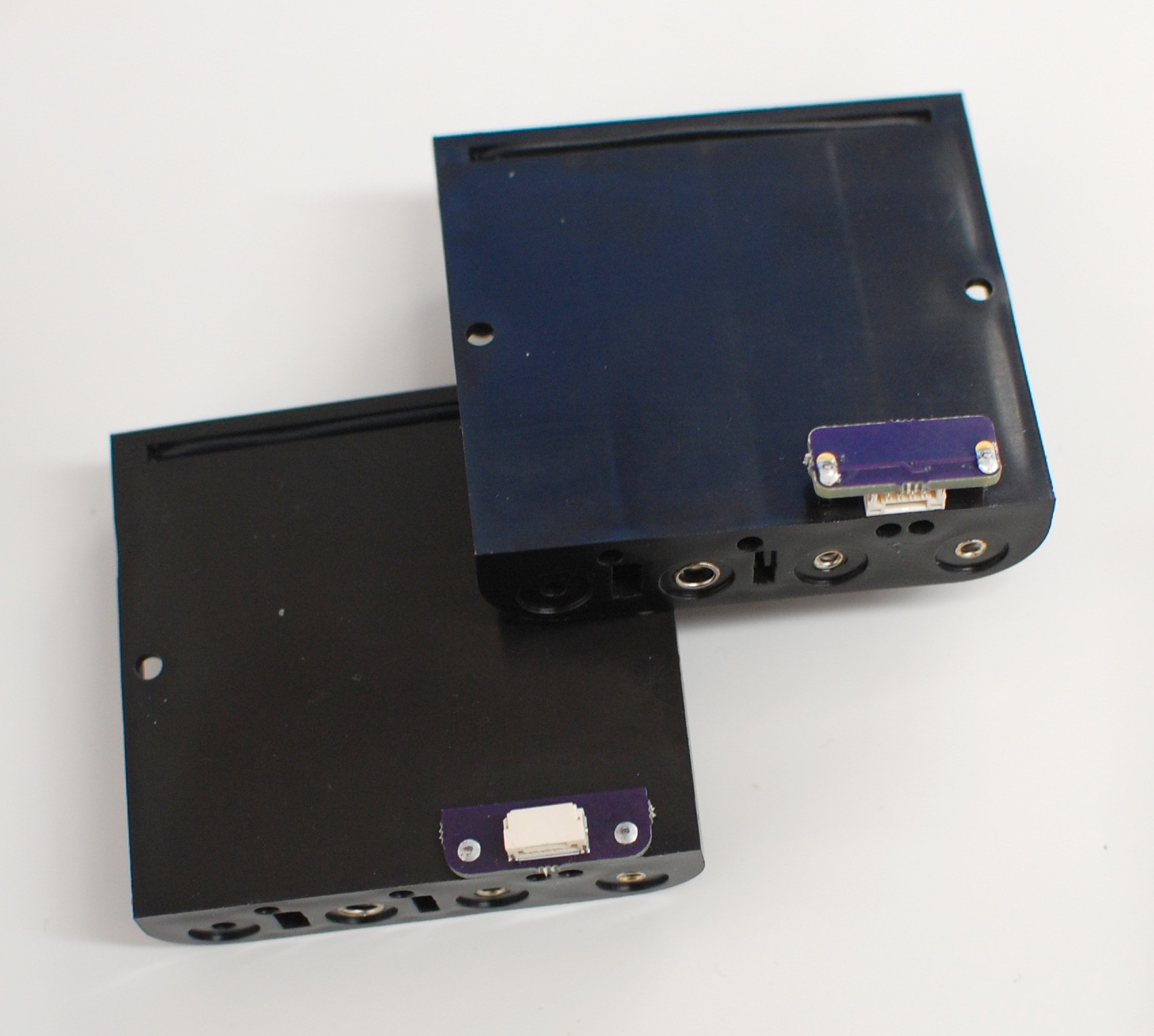 Above: Two similar minimalist options. I tried to make the board as small as possible to minimize cost. Yes, the top right iteration was backwards, so I could either turn the board around or flip it upside-down. Both of these designs were simple enough, but they're also prone to damage when stored loose in a box with heavy batteries installed. Also, the asymmetry means they don't sit flat on the table. A quick fix but in need of another revision.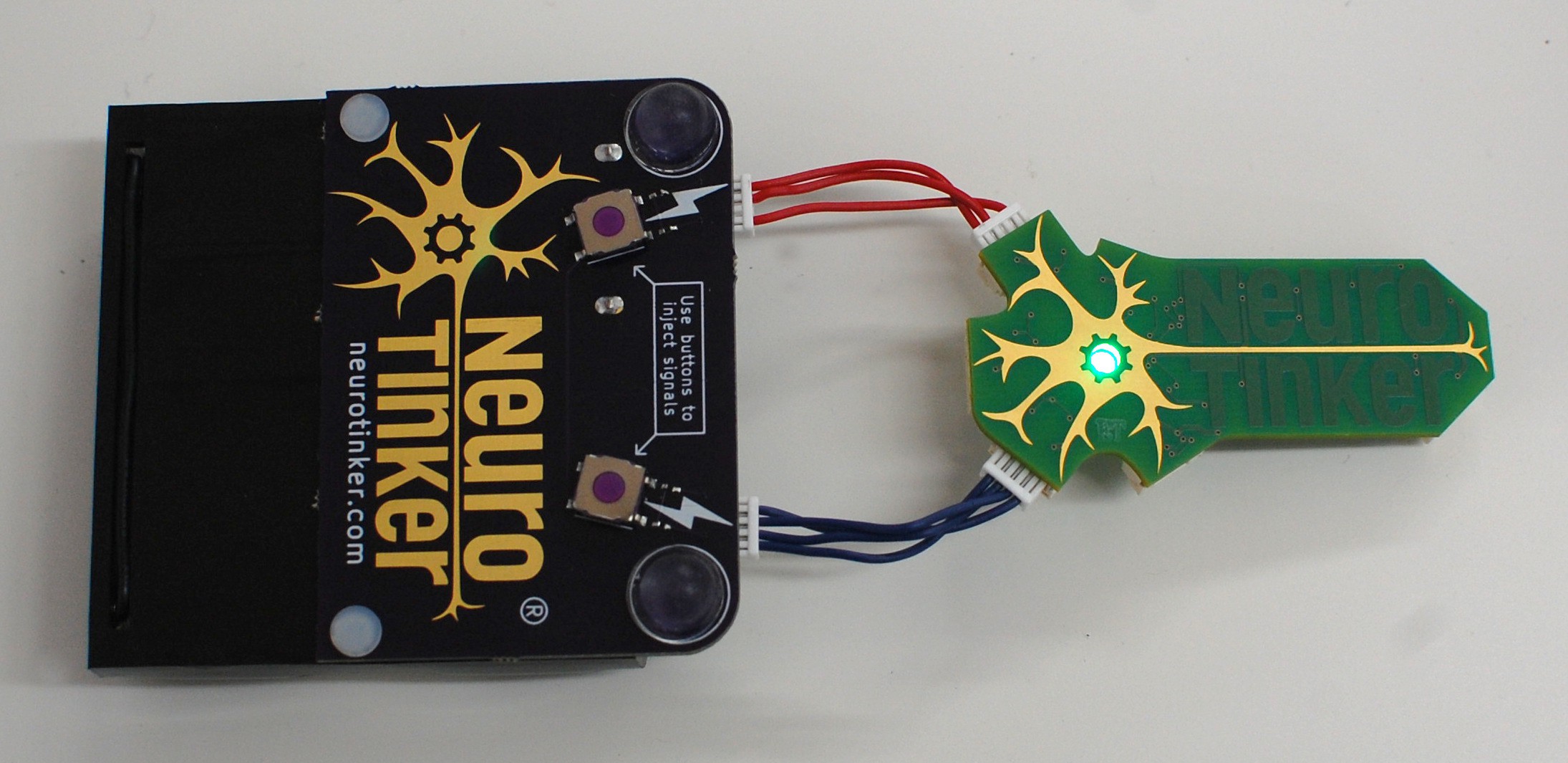 Above and below: Many important changes. For starters, I located a nylon rivet on McMaster that _precisely_ fits the two holes in the battery pack, and is sized right for 1/16" FR4. The rivets are incredibly secure and allowed me to expand the circuit board quite a bit. Secondly, I inset the JST GH connectors a bit; when cables aren't plugged in, they're somewhat protected by the board overhang and are less likely to break off if the battery pack is stored loose in a box. Thirdly, I included test switches for each power jack (along with the now-required resistor divider to avoid sending 6vdc to the ATtiny), greatly improving the usability of the battery pack--now it can fully control a connected central pattern generator circuit. Finally, the pair of stick-on polyurethane bumpers prevent the switches from breaking off. We'll see how well they stay adhered; this power supply is going to get the shoulder bag pocket treatment as a real stress test.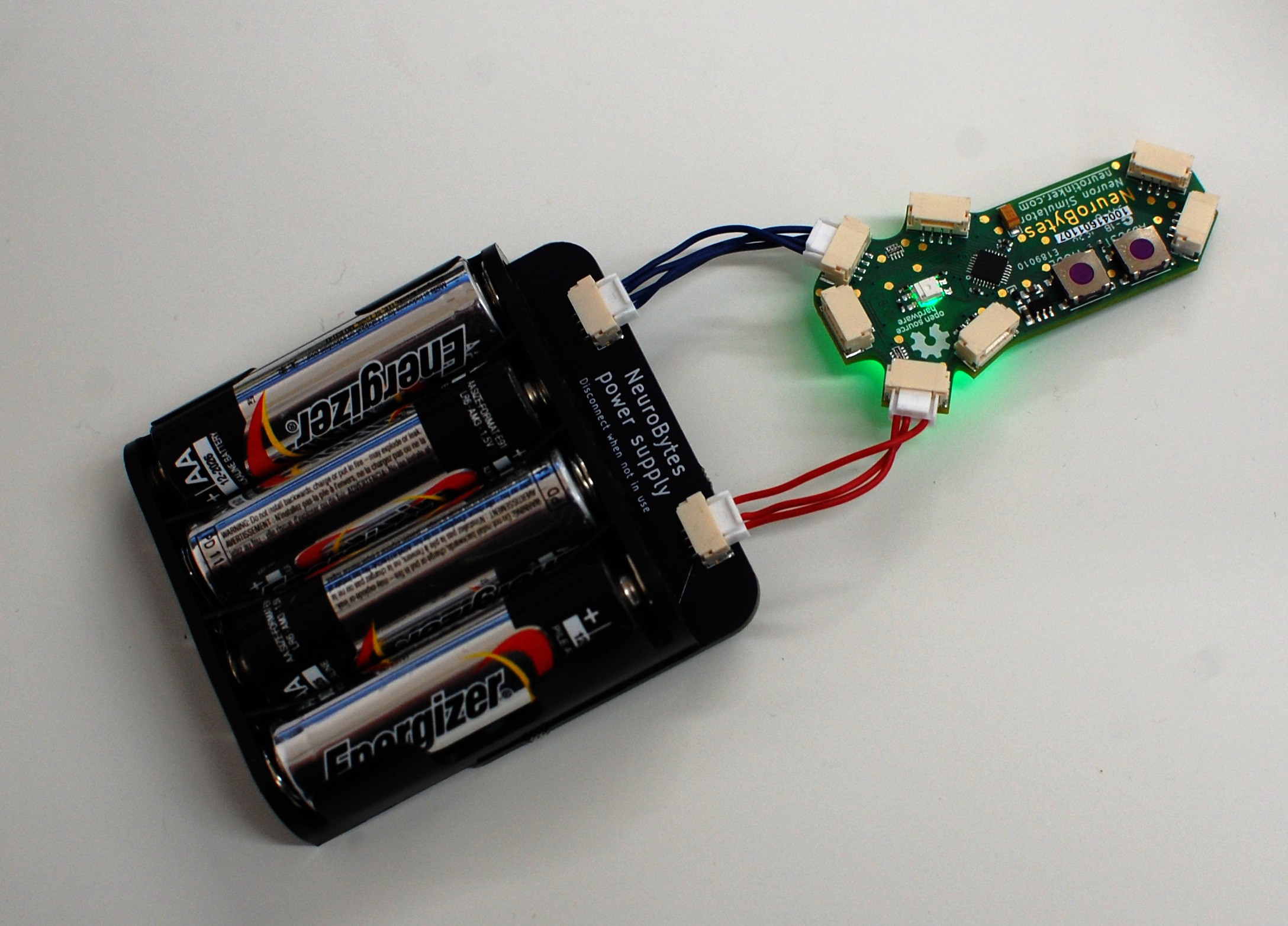 Next steps? Probably one more iteration; I may extend the circuit board a bit to allow more silkscreen documentation (beyond our logo which I like showing off at every possible opportunity). I need to fix a few minor dimensional issues as well, including hole sizes and general alignment. And I'm not convinced the overhang design is the right move; I may keep the board flush with the battery pack and put the connectors on the bottom, along with another pair of bumpers.