There should be plenty of sound in cabinet... I shouldn't worry about noise too much, so the choice of a microphone should be fairly easy...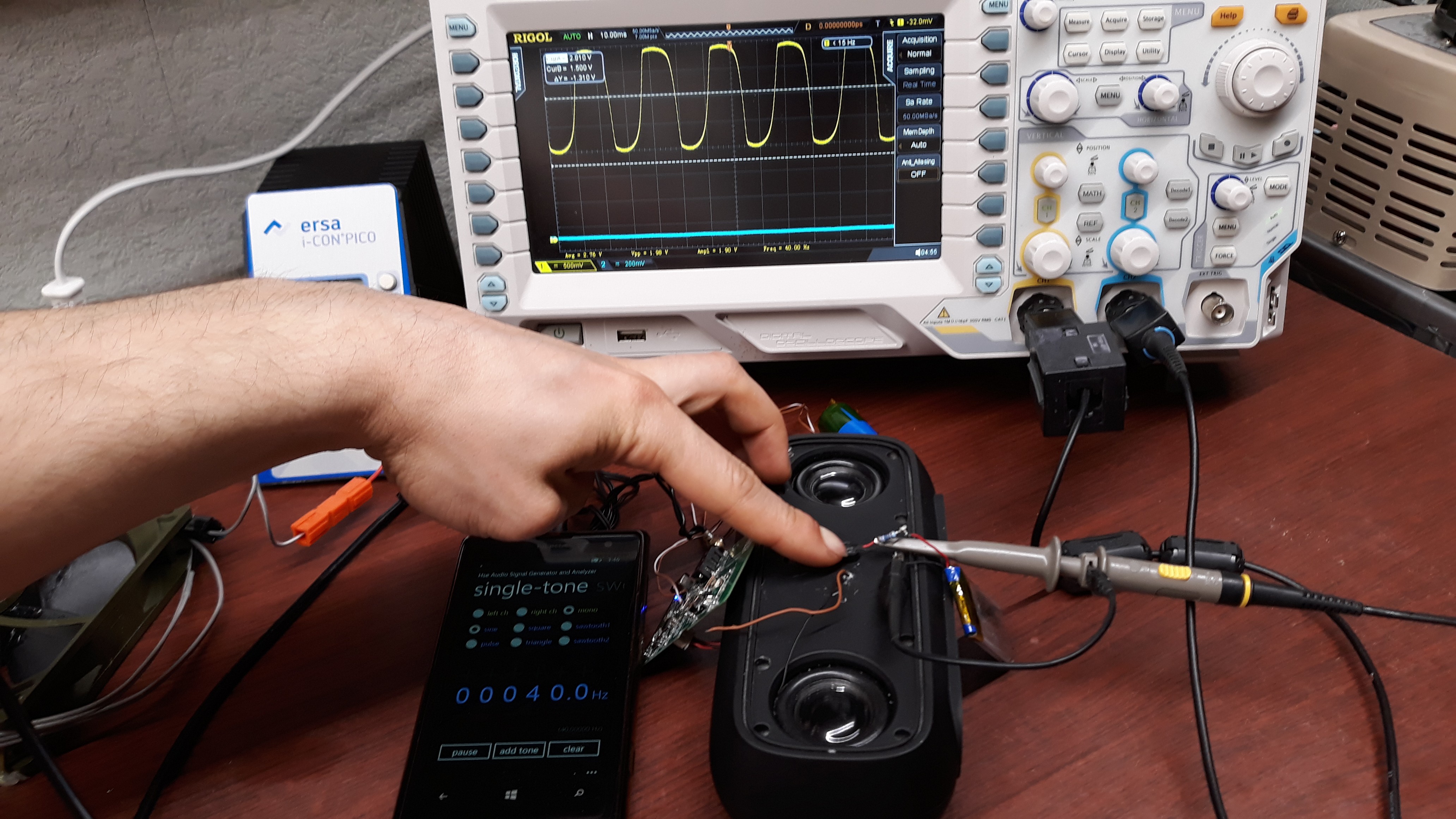 Oops, it overloads. I tried a few more...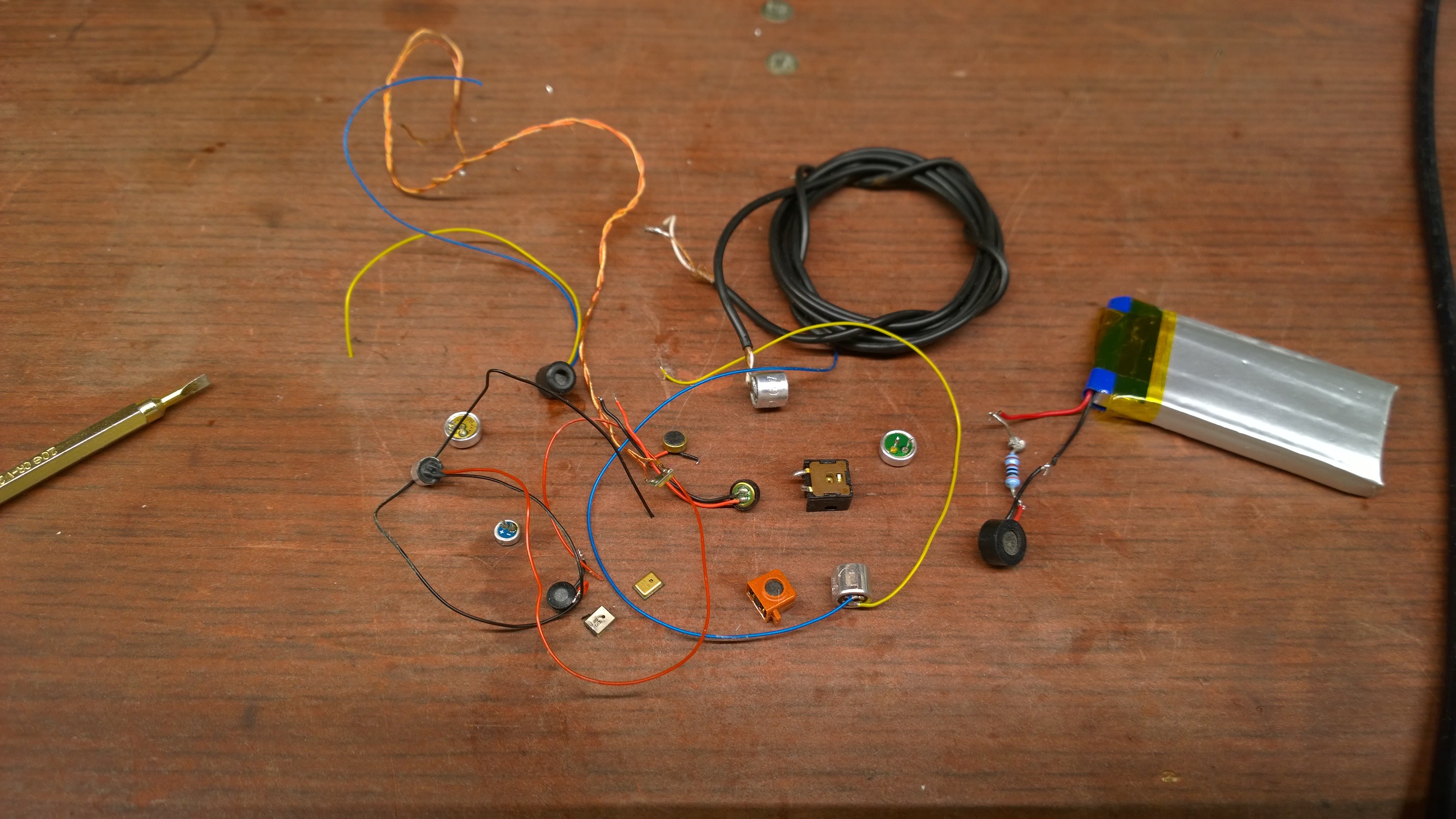 including a couple of these new fancy mems ones...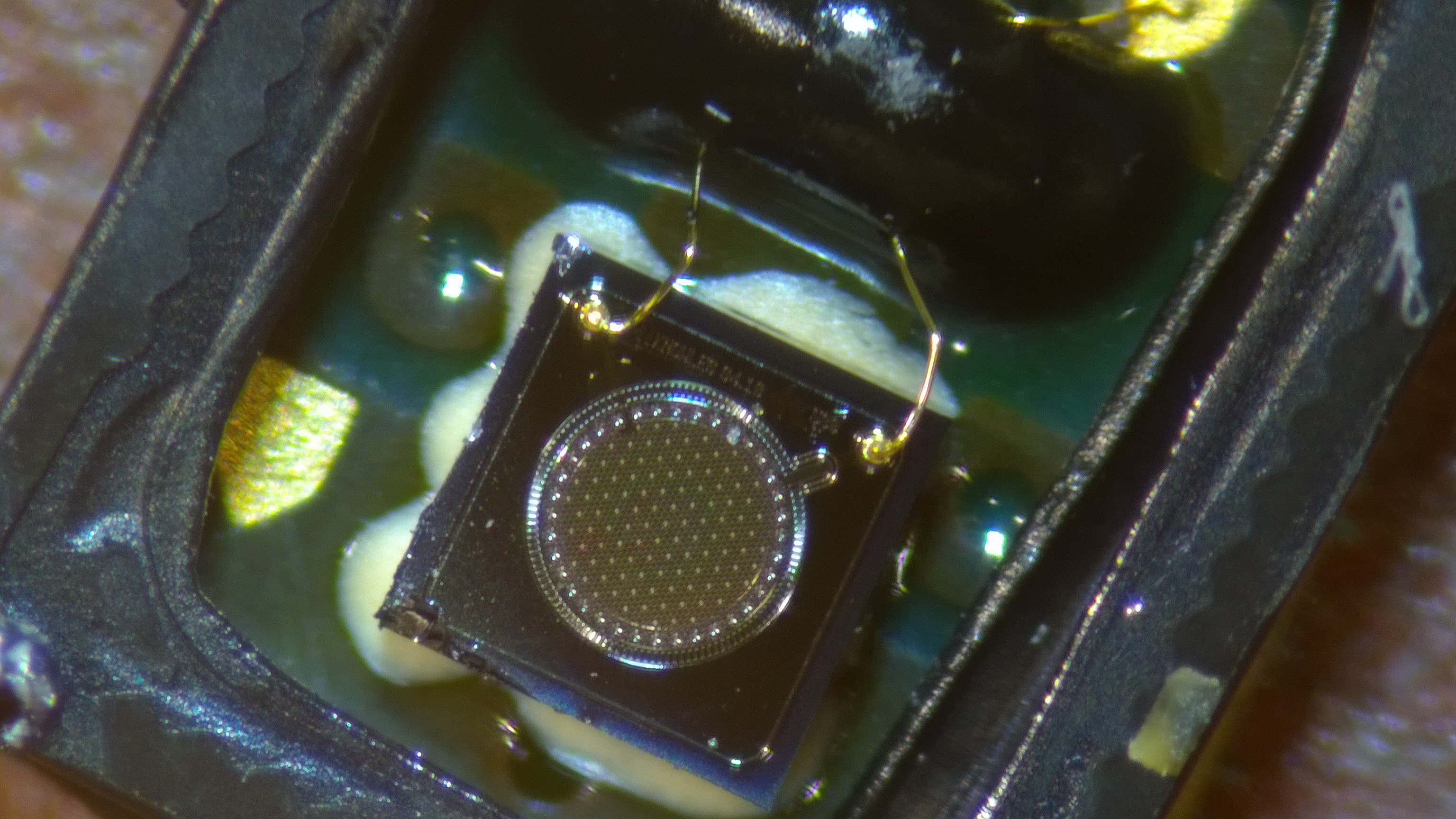 and the story was the same. They all were in gross overload.
After taking apart almost everything around that had a microphone inside, I gave up, and went googling. Turns out, it's not very often that manufacturers specify the overload SPL, and even worse, I don't know, what SPL to shoot for. Oh wait. If SPL is so high, maybe I can measure it,,, with a MANOMETER? OK, let's do it...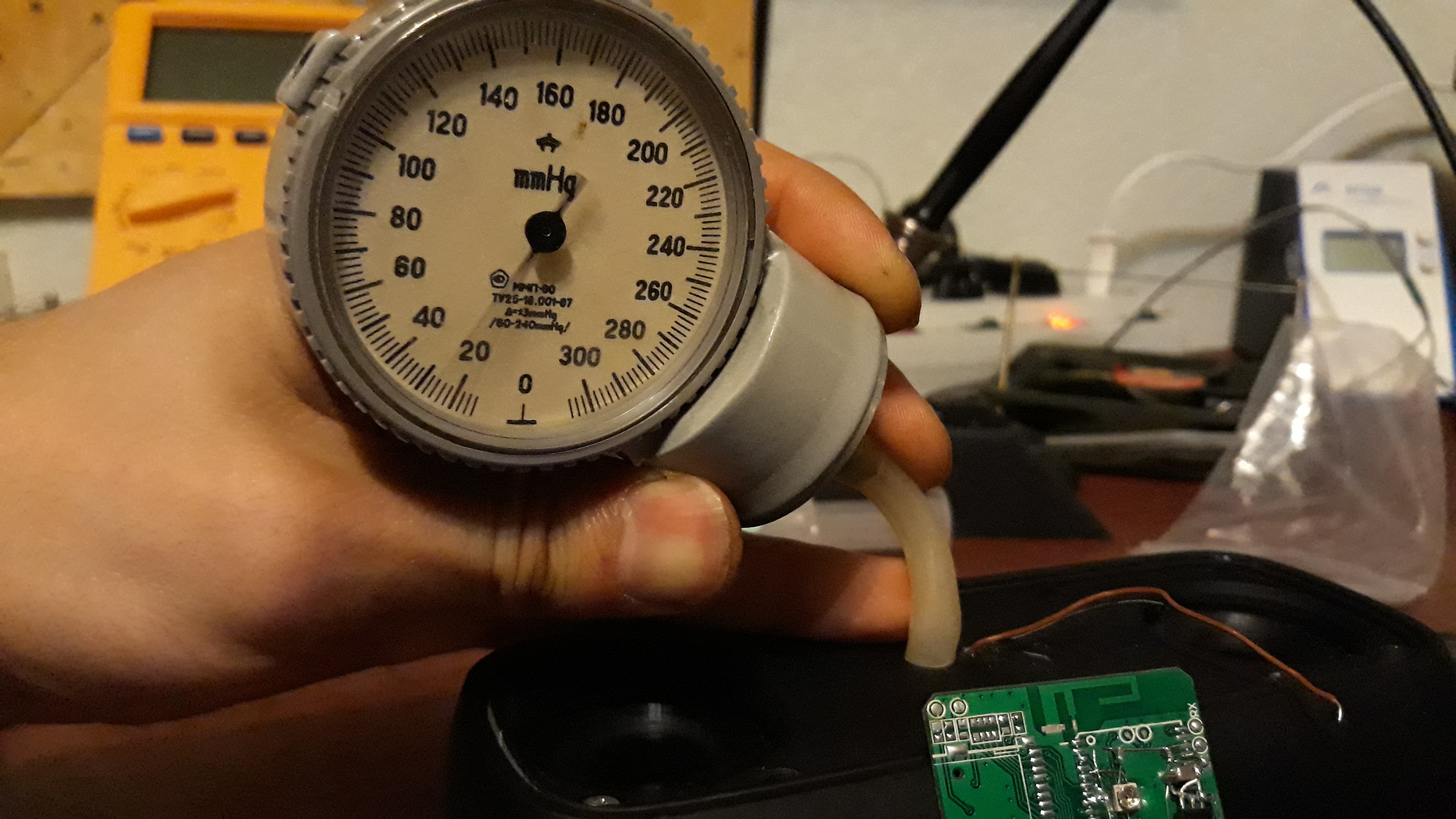 So it's 10 Torr peak-to-peak. which is 3.53 Torr rms, which is 470 Pa rms -> 147 dB spl. The maximum overload spl for the mics I digged so far was 136 db.. way not enough!
So, two options remain. Keep searching for a low sensitivity microphone, or hack one to reduce its sensitivity. Sure, I picked the HACK WAY.
---