I've started to route the main board. It doesn't seam impossible but I'm just hoping I can get away with 4 layers and not have to go to 6 layer. The jump in cost from 4 to 6 is a bit much !
at the moment its 10cm x 6cm which is'nt to bad. No ADC or DAC buffers though and I'm starting to thing I should have included them on the main board rather than put them on the HP + PreAamp + LineDriver cards. The cost would have gone sky high though since the main board has to be 4 layer. All the other cards are 2 layer including the analouge back plane.
Here's a pic of the routing progress with the ARM STM32F7 144pin MC and new DSP. I have never wired up an SD card socket to a micro and no idea what protocol I should use yet ?
I'm thinking it will be 4 or 8bit SPI for speed? I'll get to learning that soon I suppose !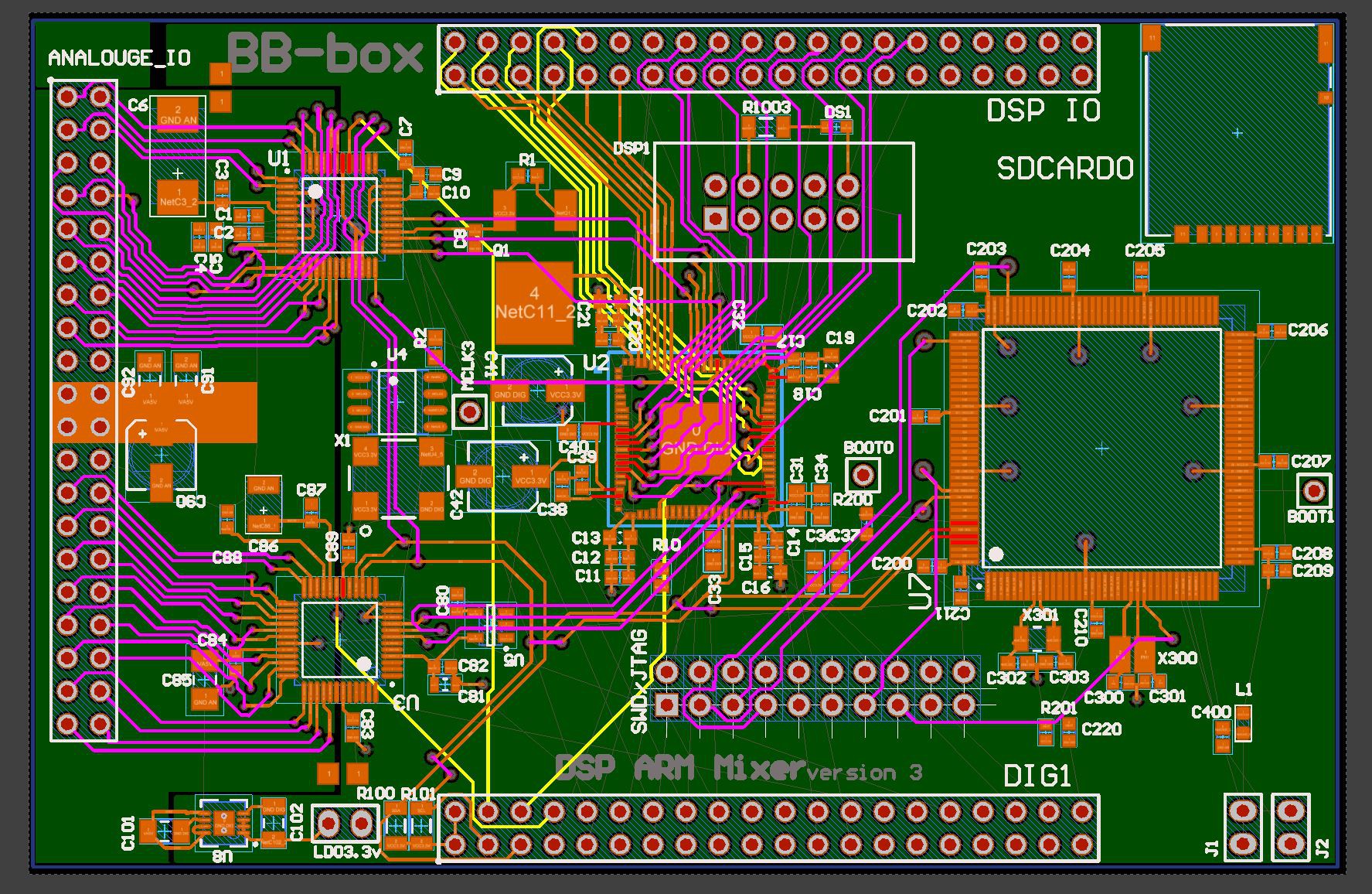 still trying to decide if I should have the 3.3v LDO off this board ! probably a bad idea to leach off the analogue +5v rail !