Today is display day ;-)
I received these :

They are going to help a lot for the early design of the system. I started playing with them and I was not disappointed: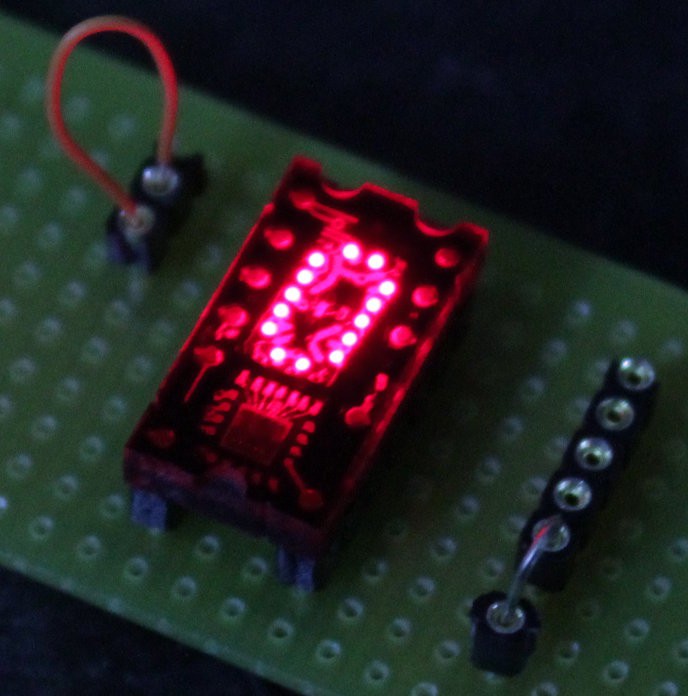 I'm concerned however about the power consumption. The datasheet is clear that this is not a low-power device.
Displaying "0" draws 0.5W!
Touching the package, I feel it's pretty warm. To me, a warm circuit is not a good circuit but that's the price of vintage here.

Fortunately, undervolting works. The display is "more or less stable" at 3.3V but for safety, 3.5V is a good compromise.
That's about 0.2W, which is "OK". A 4-digit display (16 bits) will draw about or less than 1 Watt, depending on the value.
But where do I find 3.5V switching regulators ? How do I modify one (like a cheap fixed-voltage device) to "offset" the voltage by 0.2V ? Any idea ?
There is also the parallel method of "blanking", but I'm not sure it also reduces the drain of the decoding logic.