The back flaps were very straight forward to animate. The flaps were first held in place with tape in order to locate the hinges.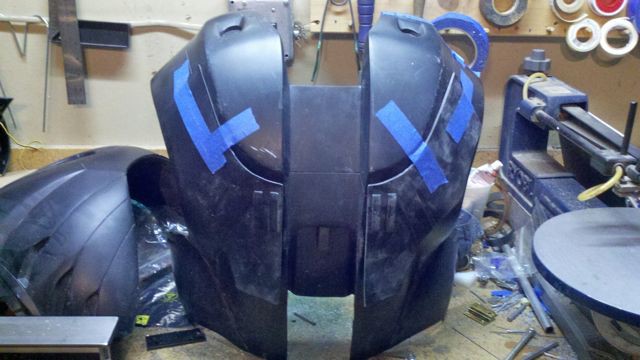 Hinges were constructed using brass rod and tube and they were epoxied to the back of the flaps. The hinges were then mounted to the back of the upper torso by drilling holes and using epoxy putty to bond them in place.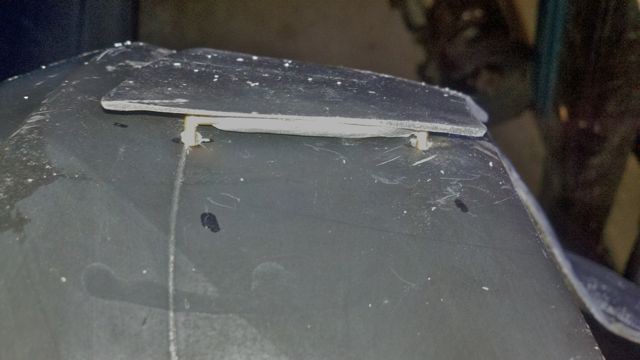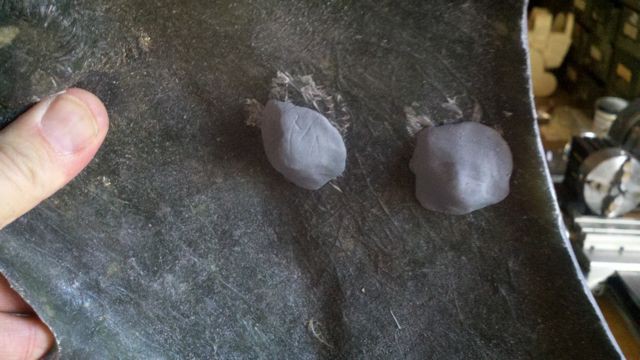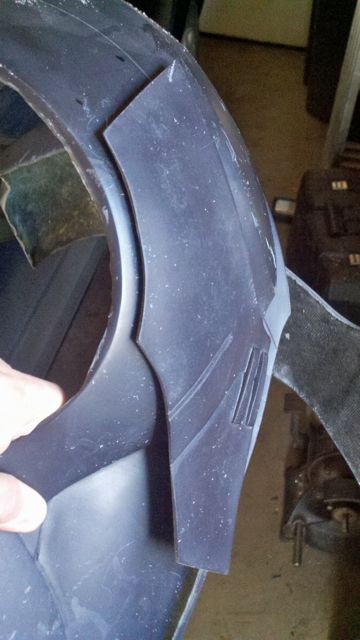 Control horns were mounted to the flaps and slots were cut in the upper back torso section so the control horns and connecting rods could fit through. The servos to move the back flaps were mounted to the inside of the upper back torso using high strength Velcro.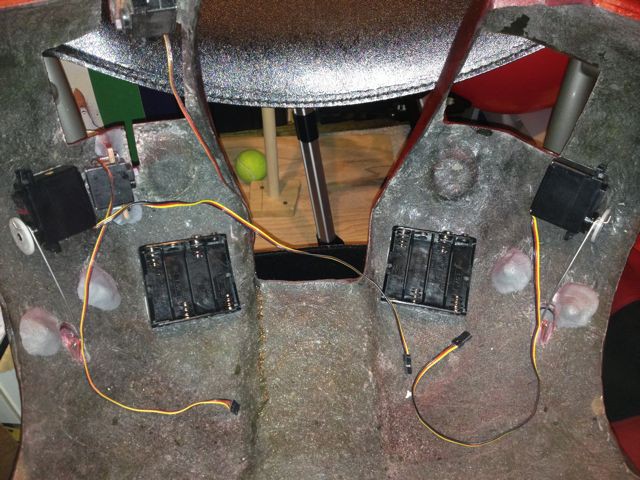 Finished!