Recommended resin:
Works like a charm with Spot-GP low power settings resin, tinted with Smooth-On So-Strong Tints: 5 drops of red, 1 drop of white per coffee expresso of resin. (yeah, that's a good base unit). Needs about 20 seconds to cure a 40 micron pixel 50 micron layer successfully, with the Optoma.
Right now in bqlabs are working on a new proyector, specific for DLP purposes. Exposure times will change when this finally happens.
Machine specs:
All parts designed in FreeCAD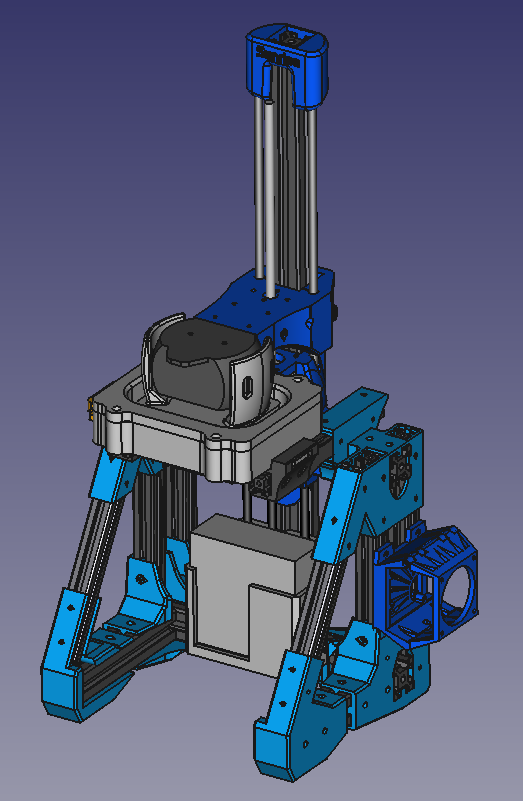 3D Printed + Aluminium profiles
QuickFit VAT replacement, to make adherence experiments easier.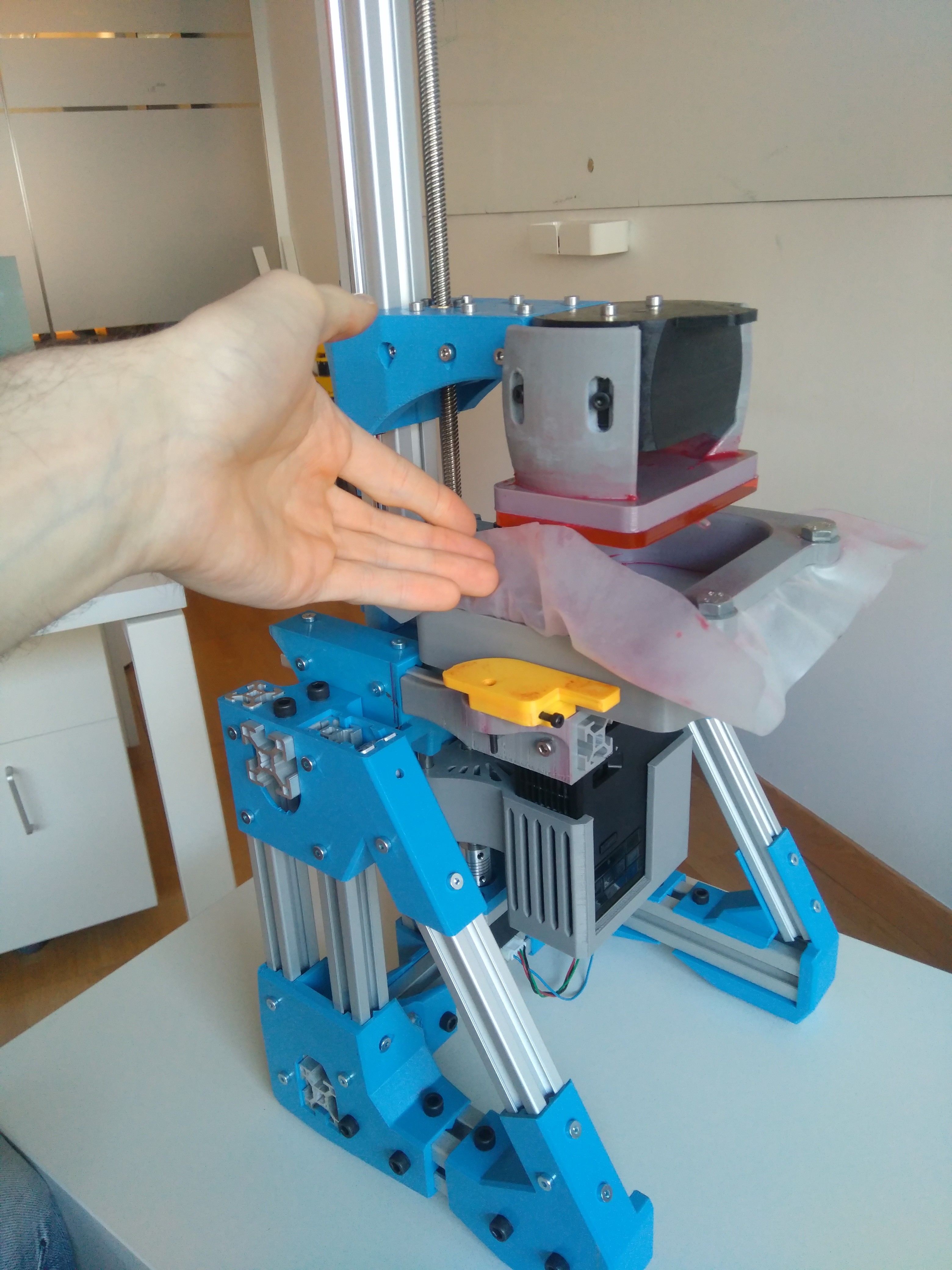 Hacked pico-projector Optoma ML750
Motor assisted projector height, for adjusting pixel size.
Arduino + CNCShield motion control, running a configured GRBL (https://github.com/bqlabs/Sunrise-fw)
Prints Showcase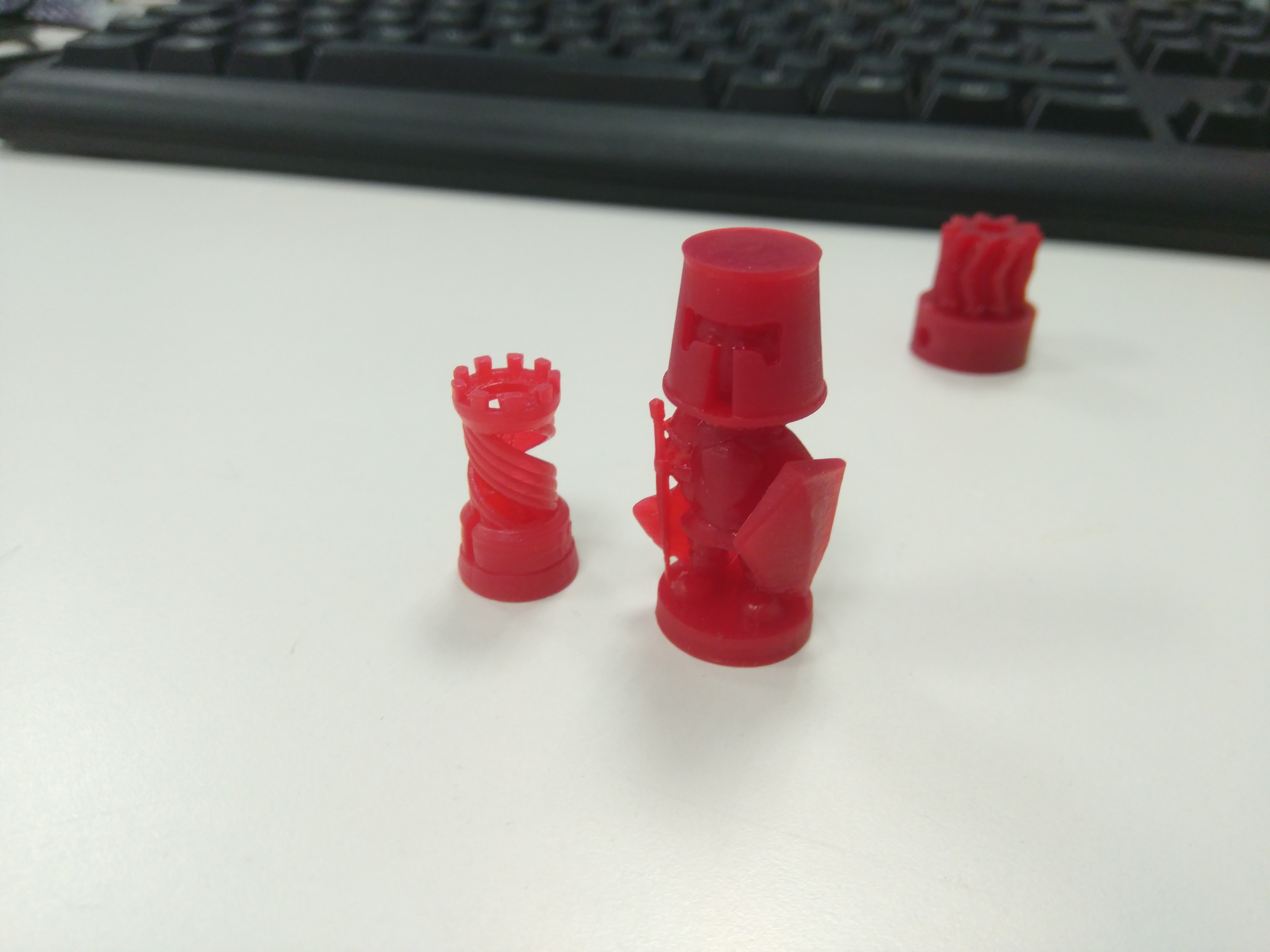 Discuss, or place an issue and fork me on GitHub: https://github.com/elgambitero/Sunrise
Licensed with Creative Commons 4.0 Attribution, Share-Alike (CC-BY-SA)