Hackaday Cyberdeck Contest:
"The sky above the port was the color of television, tuned to a dead channel."  When you're going to jack into the matrix that corporate slab of Dell just isn't the right vibe. What you need is something better adapted to the Sprawl. What you need is a custom cyberdeck.
This contest is about making your own. What is a cyberdeck? What do you need it to be? It's going to have some computing power, a display, and probably a keyboard. Unless you've already gotten the Chiba nerve-splicing. The rest is up to you.
If you need some examples, we've got you covered. But the essence of the build is making something unique, so you're not beholden to any templates. We want to see your deck.
And feel free to re-read Neuromancer if you haven't in a while. For inspiration.
Hackaday and Digi-Key have partnered on this contest to offer three winners an online shopping spree to the Digi-Key warehouse!
You've got until Friday, Sep. 30 to get your entry in, but these aren't necessarily simple builds, so get going now.
Awards
Thanks to our partner Digi-Key, three top projects will be awarded a $150 shopping spree to Digi-Key.
Special Categories:
All-in-Wonder

Does your deck do more than just compute? Can it flash a microcontroller? Double as a logic analyzer? Serve as the brains of your synthesizer orchestra? We're looking for cyberdecks that do what you need them to.

Post-Apocalyptic Cobbledeck

After the War, we had to make do with whatever bits of tech still remained. If your deck is put together out of remnants, or even if it just looks like it, this is the category for you.

Shiny

Or is your deck the polar opposite? Is it so refined that it's indistinguishable from an Ono-Sendai 7? (It doesn't have to literally shine to be shiny.)

Jacking In

In Neuromancer, decks immersed you entirely in cyberspace.Yeah, that's a tall order outside of fiction, but we'll celebrate your small victories! Is your deck more immersive than just the standard keyboard, monitor, mouse combo? Jack in, cowboy! 
Examples
Need some inspiration? Here are some projects to check out that should get your ideas flowing:
How to Enter
Start a new project on Hackaday.io. Share images of your project and tell the story of how you designed it and built it in the description of your project.
Once you have published your project, look in the left sidebar for the "Submit project to..." menu to enter it in the 2022 Cyberdeck Contest: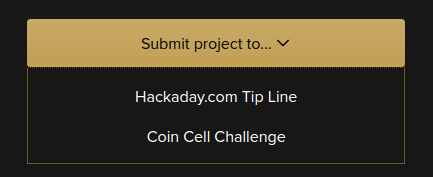 Judging Criteria 
Here are some criteria judges will have in mind while reviewing entries: 

We'd like to know how it works, and maybe make one ourselves. In addition to the entry, we'll be scoring on how well the project is documented.
Cyberdeck Contest Rules
Although they come from fiction, to enter in the contest, your cyberdeck must exist in the real world. Include some photos and/or a good video demo of your work in action.
We're not just interested in seeing your work, we'll want to make one too! Whatever 3D models, and of course quality documentation are necessary to replicate your masterpiece should be included in the entry. 
This doesn't have to be brand-new work just for the contest, but we do like to see new projects too, so we'll be taking new effort into account.
Employees and contractors of DigiKey, Supply Frame, Siemens and their immediate family members are ineligible to win, but are still encouraged to enter.
Rules and categories subject to change and judges' decisions are final.
The Contest runs from Monday, August 8, 2022 10:00 am PDT to Friday, September 30, 2022 08:30 am PDT.