ULN2003 is a 16 Pin IC, consisting of 7 Darlington pairs (each pair protected with suppression diode) and thus has the capability to handle a maximum of 7 loads (could be inductive).
In simple words, we have 7 drivers in a single ULN2003 chip and thus can control maximum 7 loads.
Each Darlington pair can handle a maximum of 500mA load, while the peak value is 600mA.
Similarly, the maximum output voltage of each Darlington pair is 50V.
In the below figure, you can see ULN2003 has 16 Pins, where inputs and their respective outputs are placed in front of each other (for ease of circuit design).
Other than I/O Pins, we have Ground Pin where we need to provide 0V & Vcc (Common) Pin.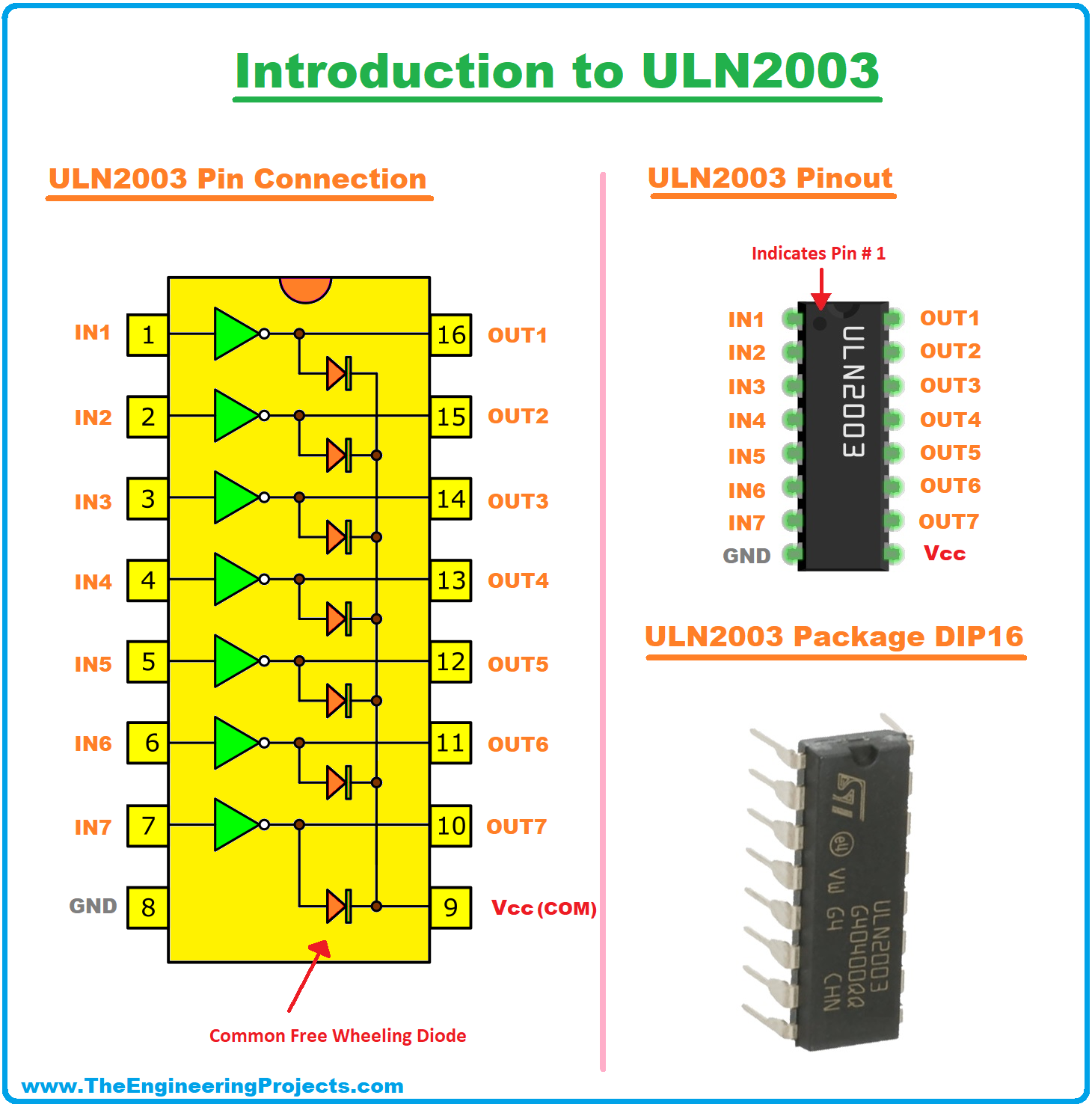 ULN2003 Pinout
ULN2003 has 16 pins in total:

7 Input pins (Pin # 1 to Pin # 7)
7 Output pins (Pin # 10 to Pin # 16)
1 Ground pin (Pin # 8)
1 COM pin (Pin # 9)