Results in different materials, starting with MDF: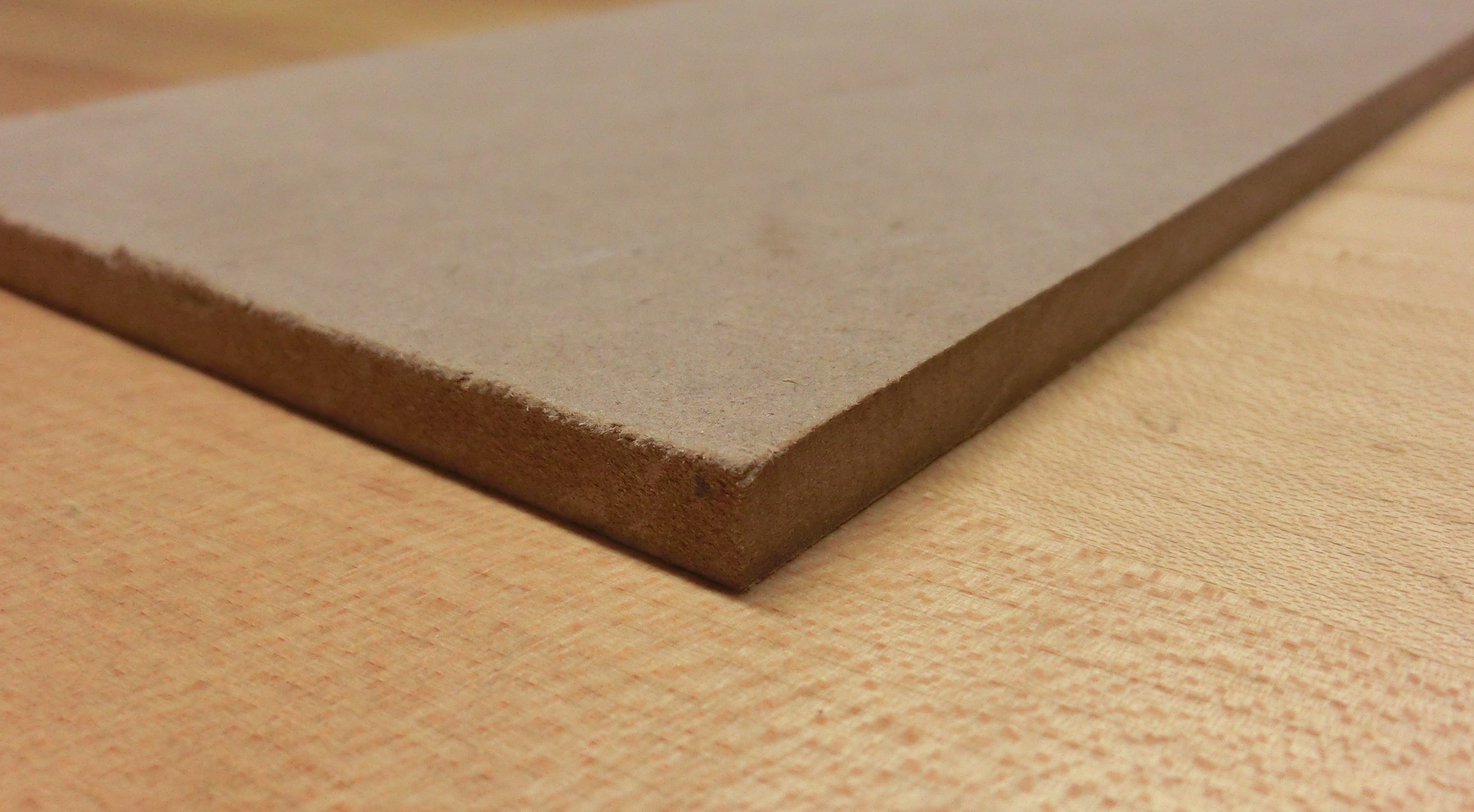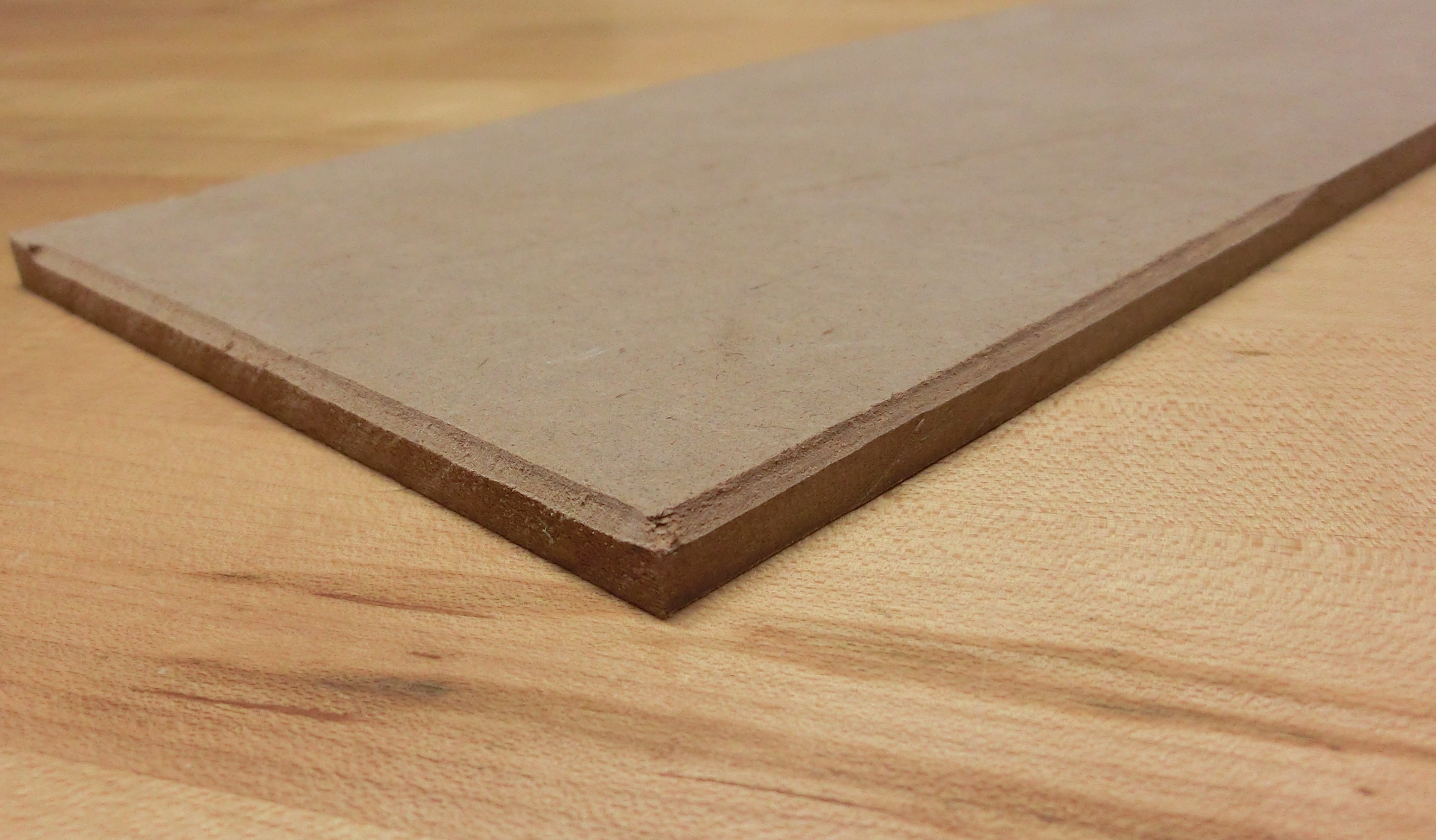 Hardwood (Red Oak), this one only works with the grain. End grain is just too tough to cut easily with a razor blade.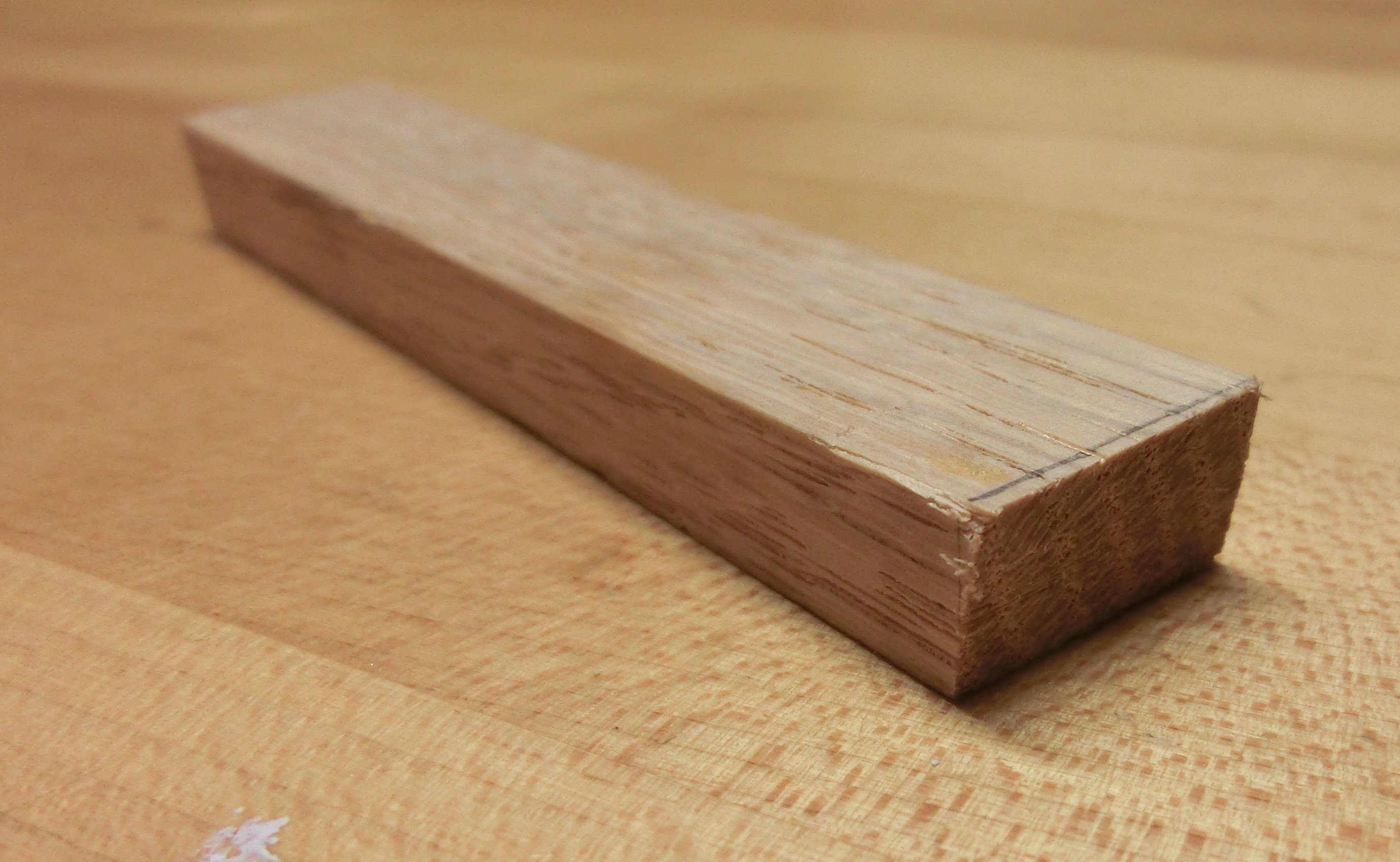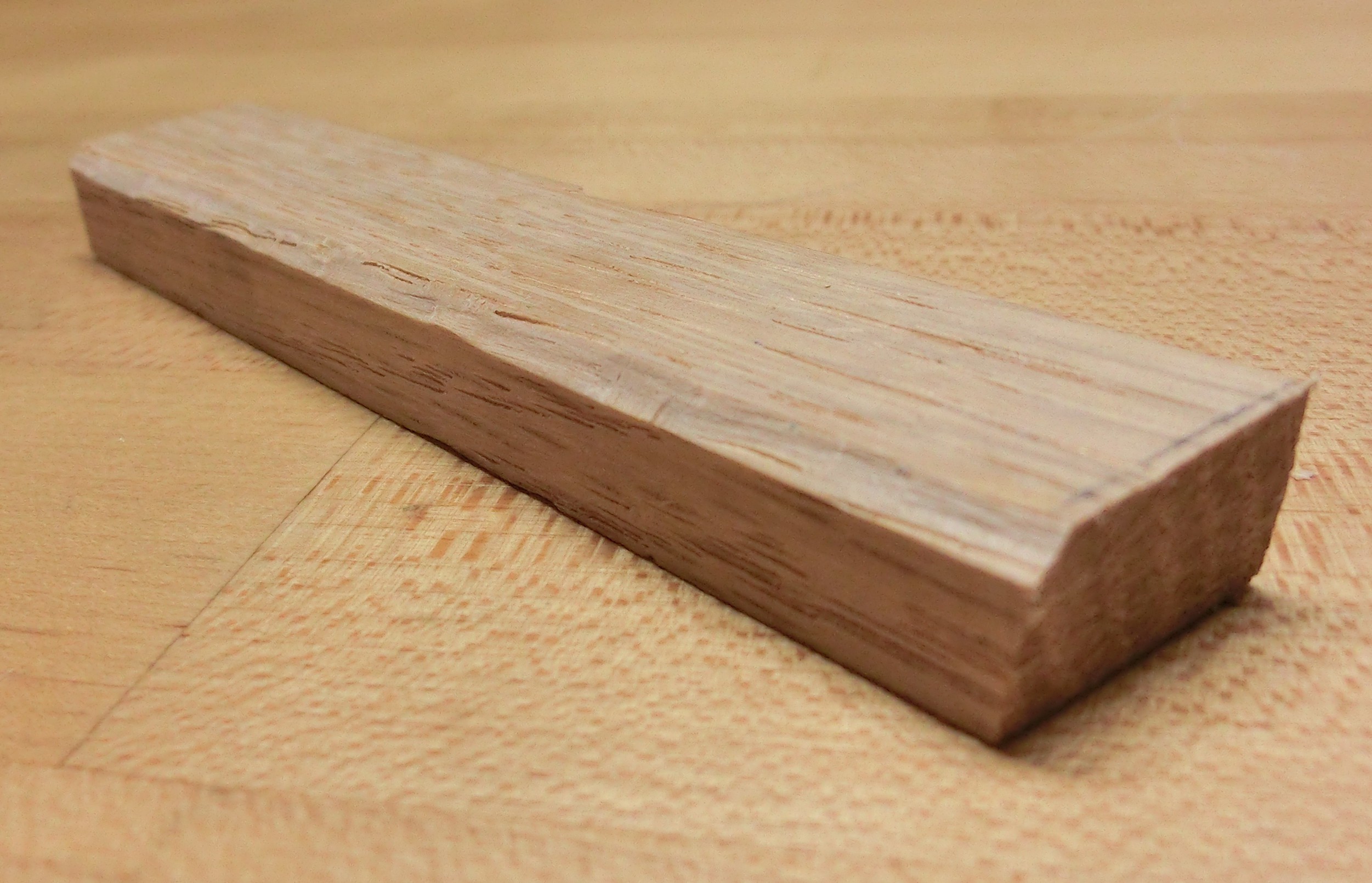 Finally plastic, where the tool really shines the most. When you cut plastic on a saw or milling machine it usually leaves tiny burs on the corners that are surprisingly difficult to remove. This tool is great for shaving those off. In the pic below I did a large chamfer so it is easier to see, but typically I would do a tiny one just to remove the burs.