10/25/18
It's FINISHED! Haha. I made some time this week (because who has time to spare?) to finish the machine and I'm so pleased with the product. Here is a video of the game working, the insides, and parts used.
Here are also some photos of the last bits of the build: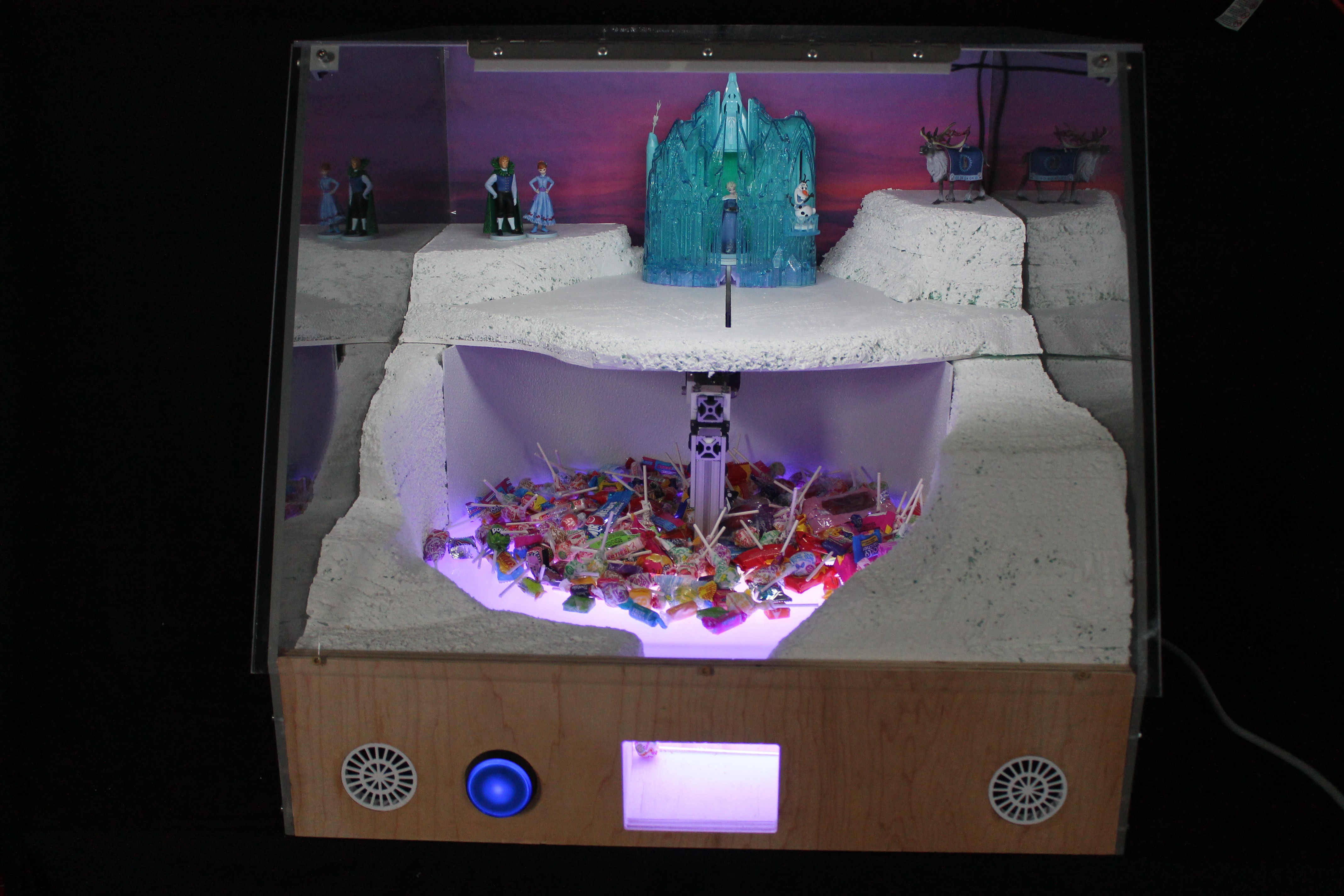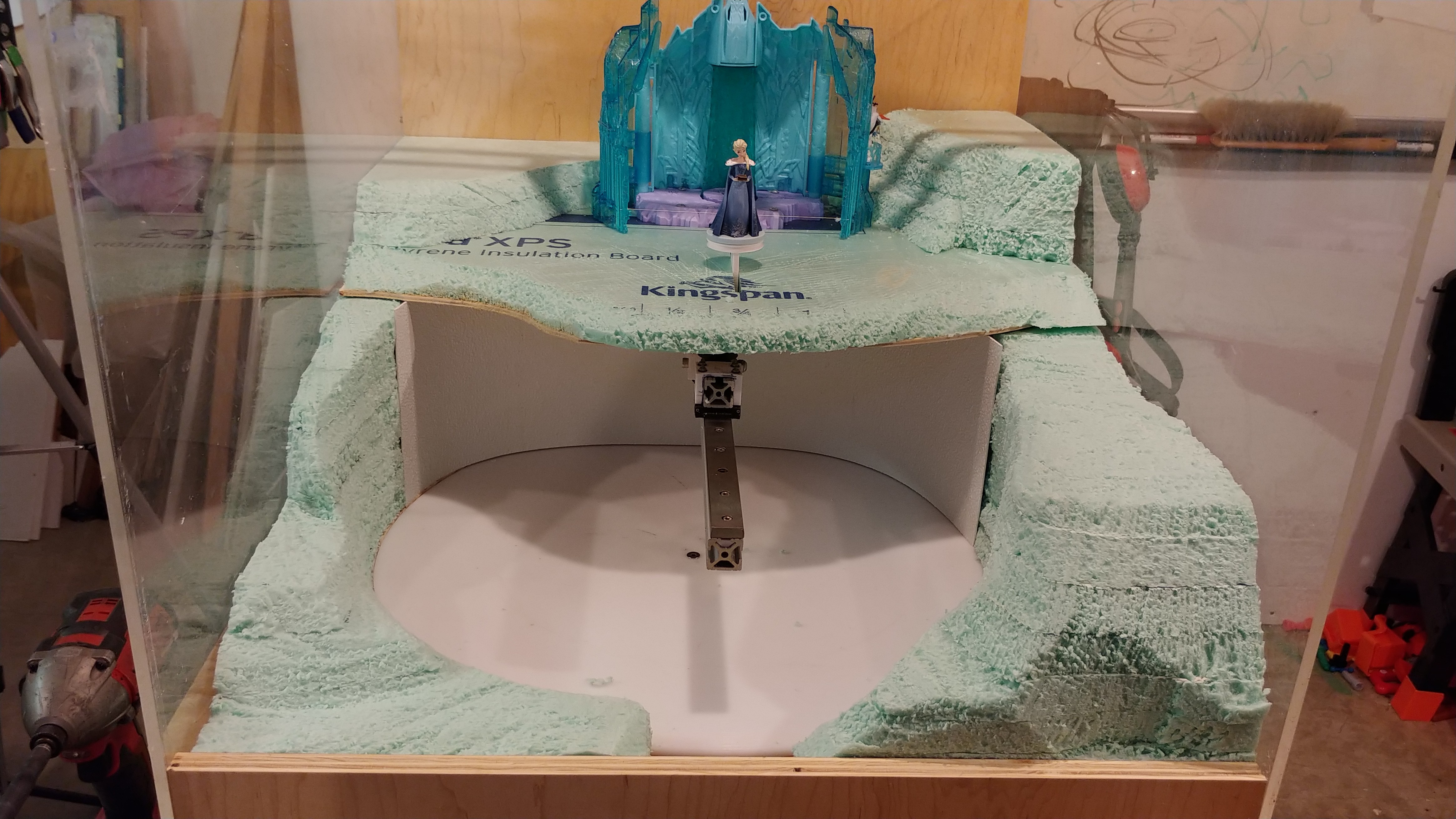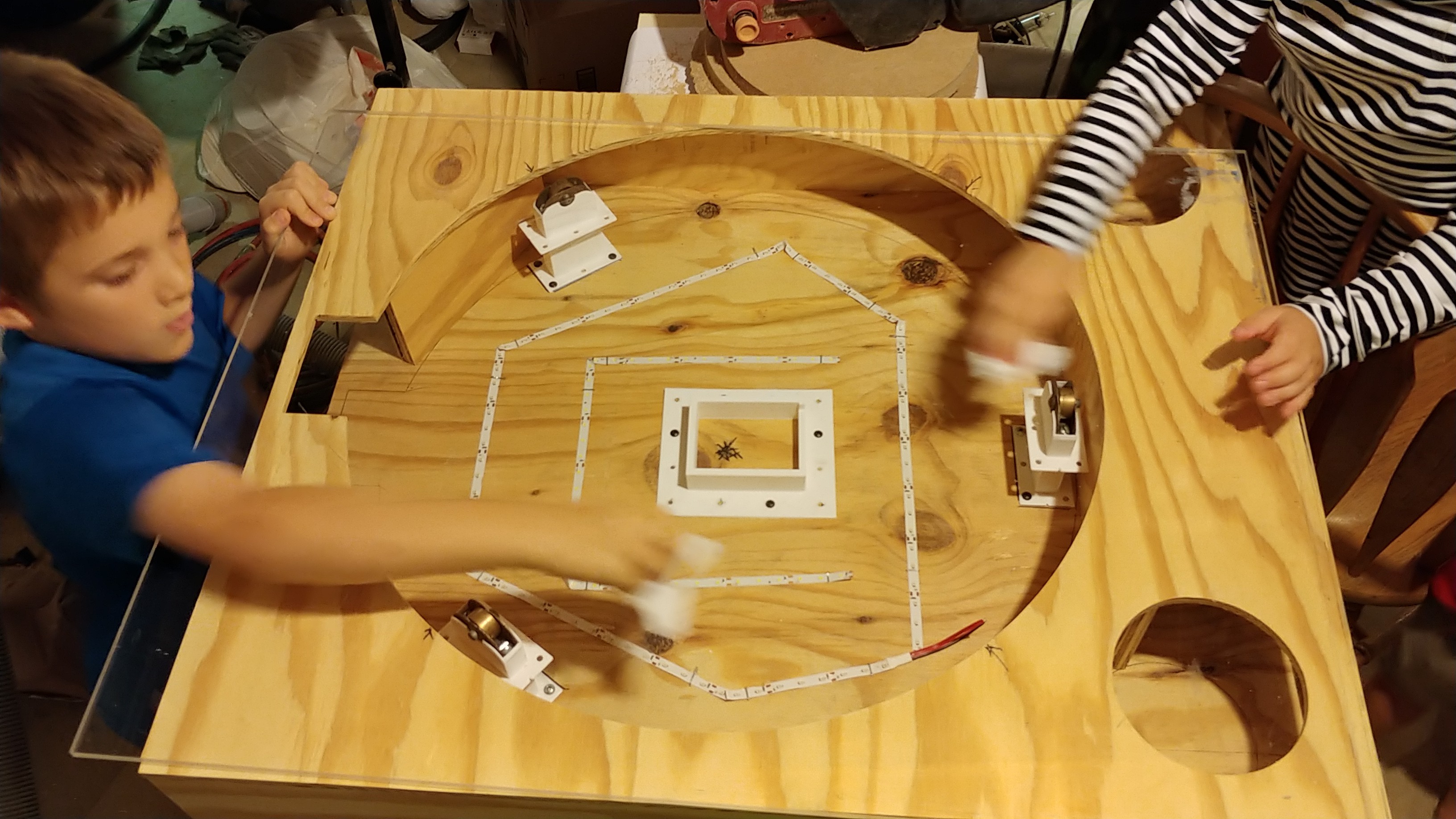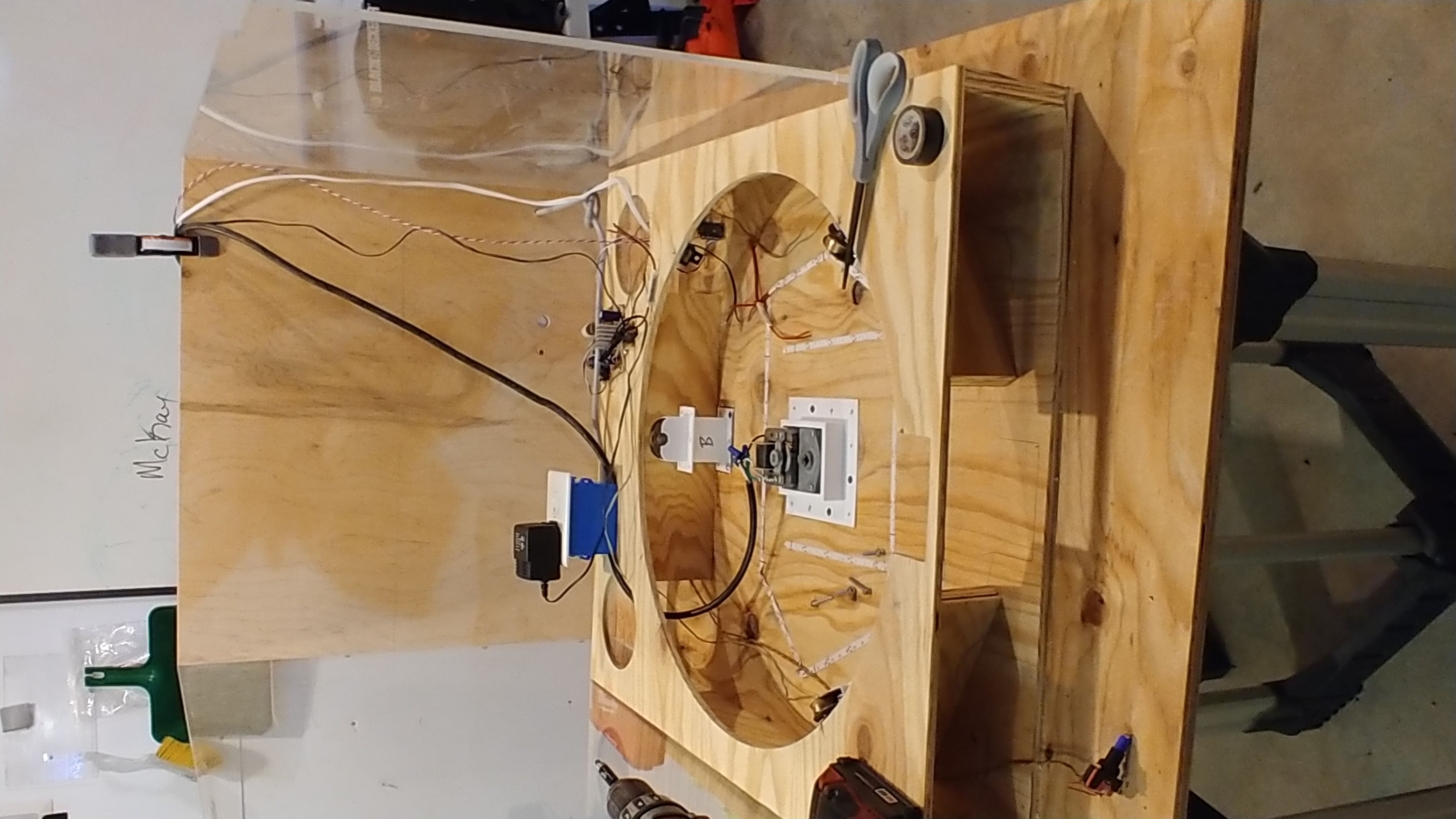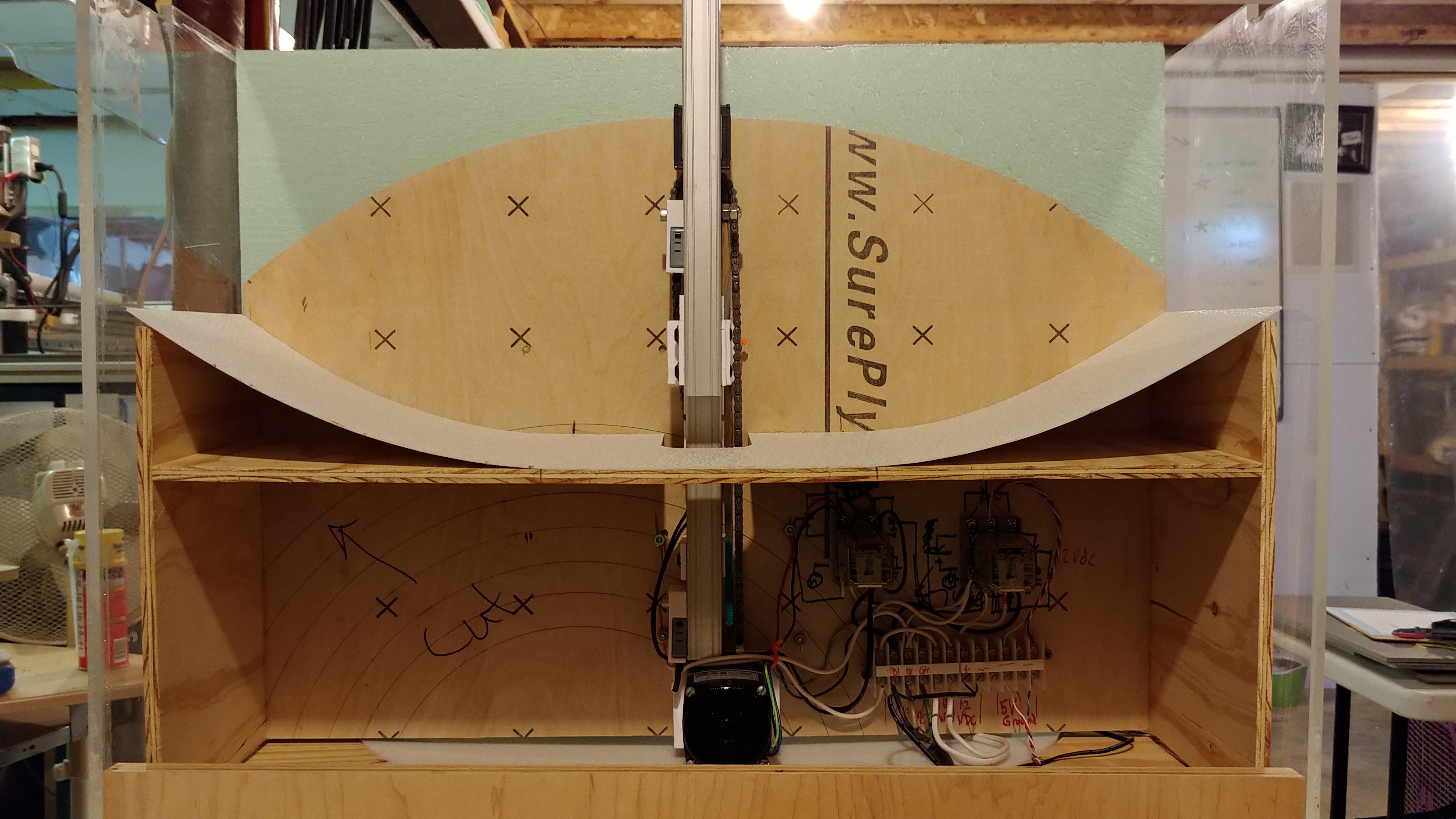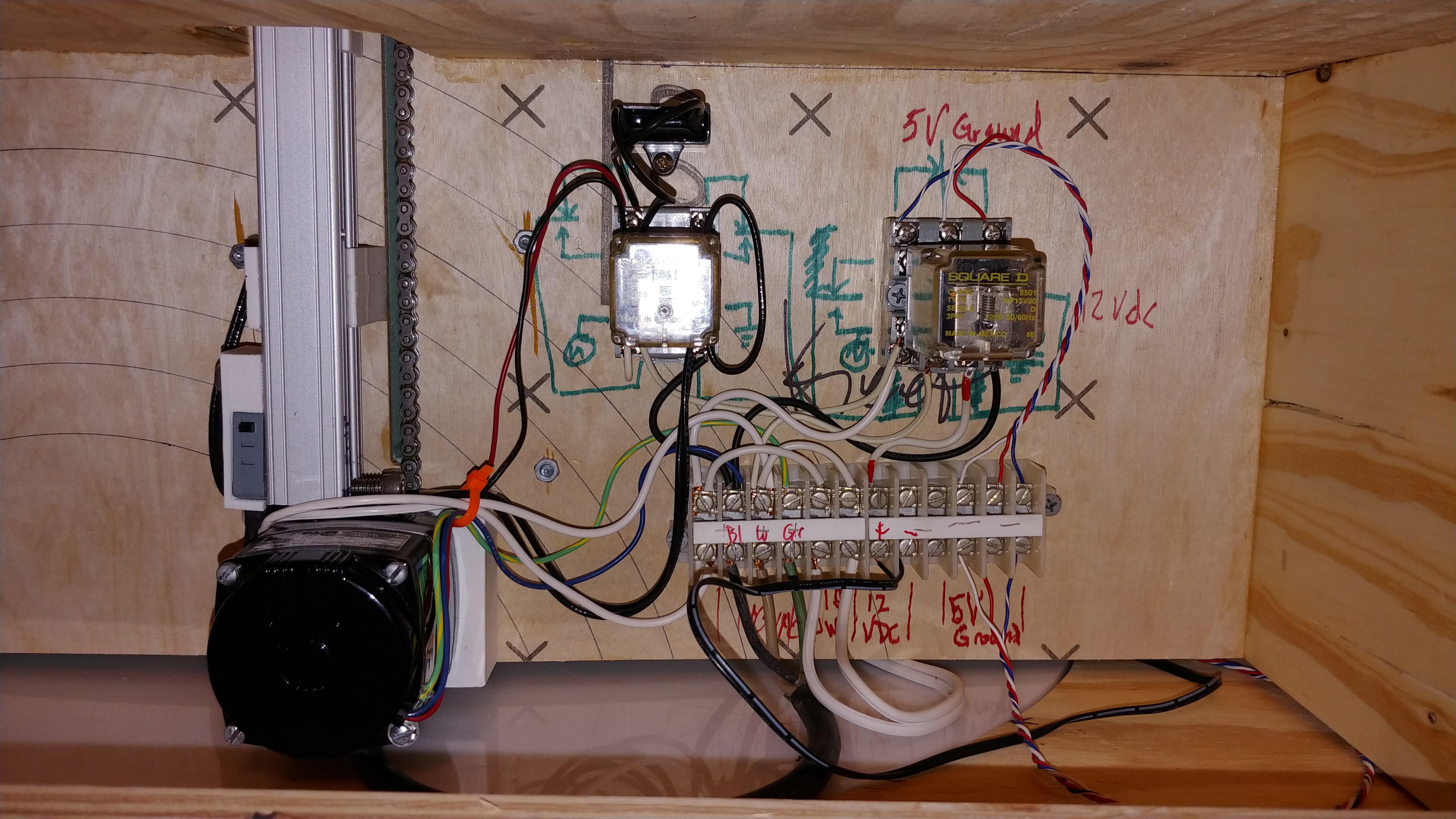 9/4/18
Progress is a little slow as I have been waiting for one of the major decorations to arrive which predicates a lot of the scenery layout -a Frozen Elsa Ice Castle (8"W x 10"H x 4"D)! It was waiting for me when we came back from Labor Day travels. Very excited about it. The idea is that Elsa (3" tall) will emerge from the castle during game play to sing her signature tune. :)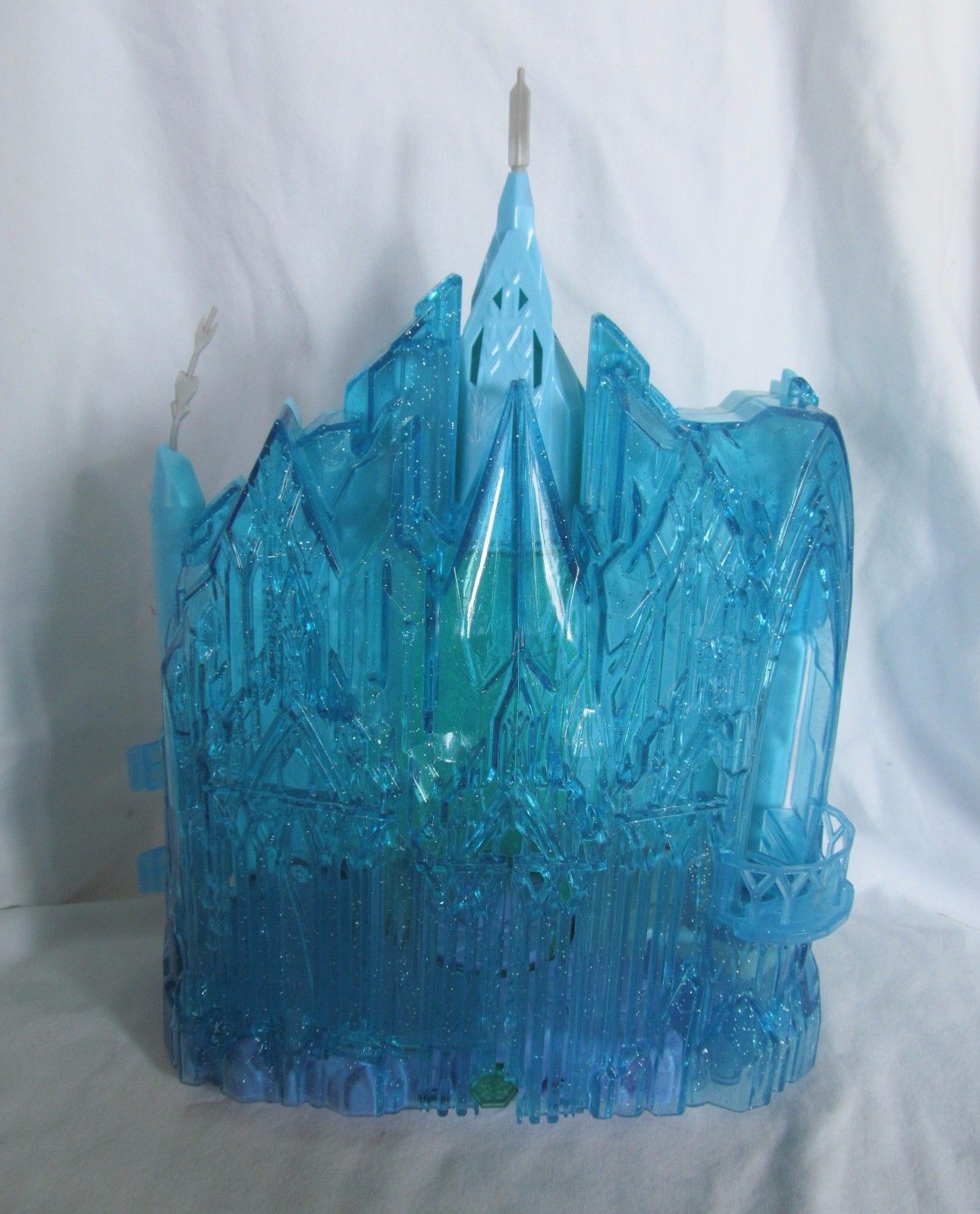 In the downtime, I did some work with my sidekick, Aiden. We placed and tested out the LED strips to backlight the candy platform (skating rink). Constant blue lights with pulsing white accent lights. Video here: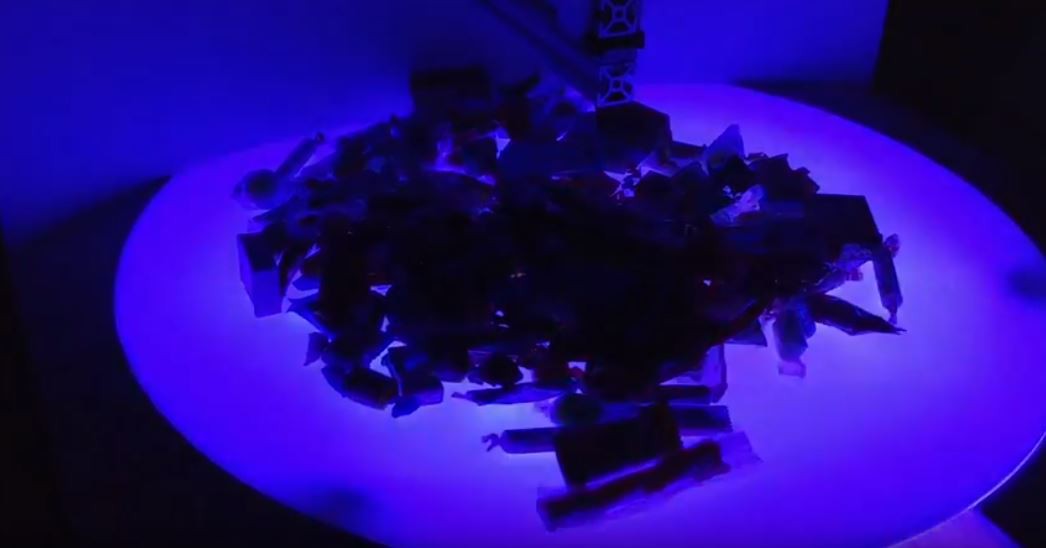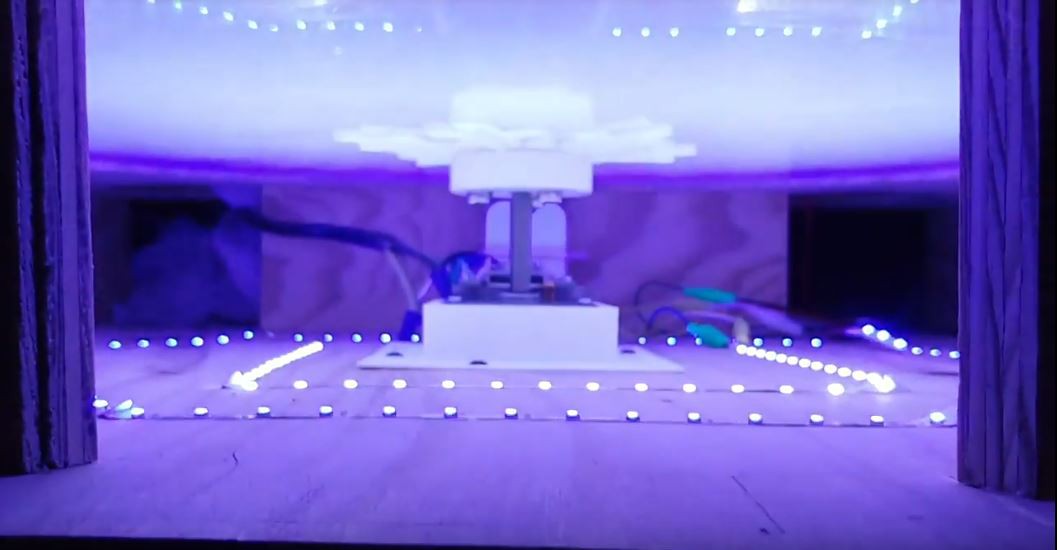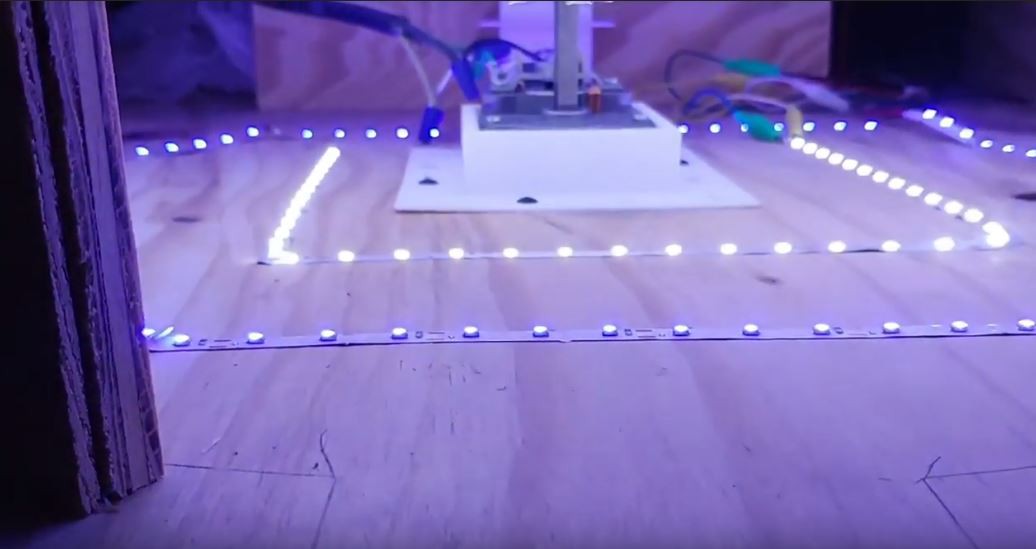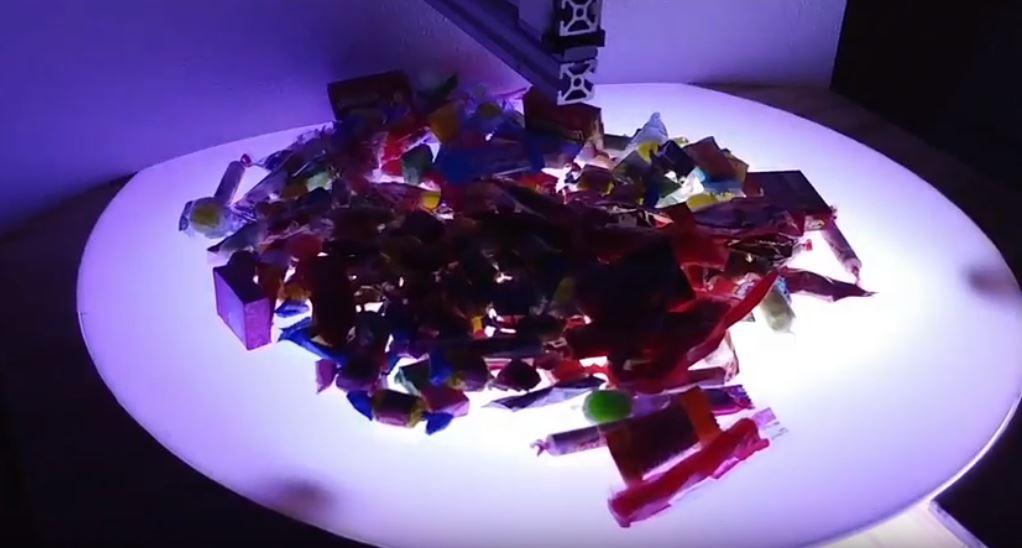 8/22/18

The upper and lower mechanical decks are assembled. Next actions are wiring everything up in a permanent way (this is where lights and music come in) and tons of decoration. 
I have Anna, Elsa, Kristoff, Even, and Olaf figurines arriving in the mail today. They will be focal points of the display. I plan on a snow-scape for the scene and possibly an Elsa ice castle! :)
As the scenery becomes more finalized, the enclosure can also be designed. Current game outer dimensions as designed are 28"w x 32"d x 24"h.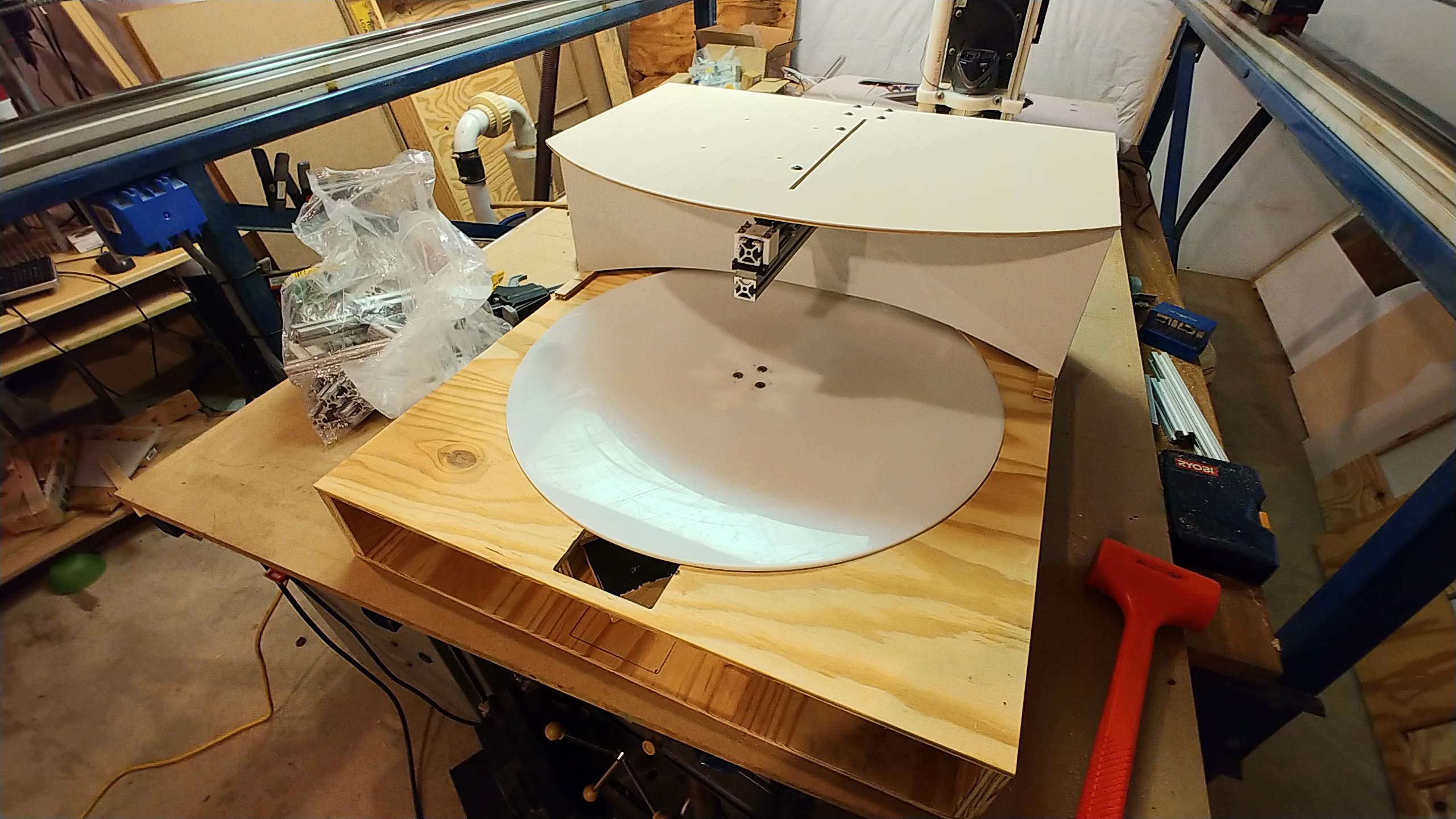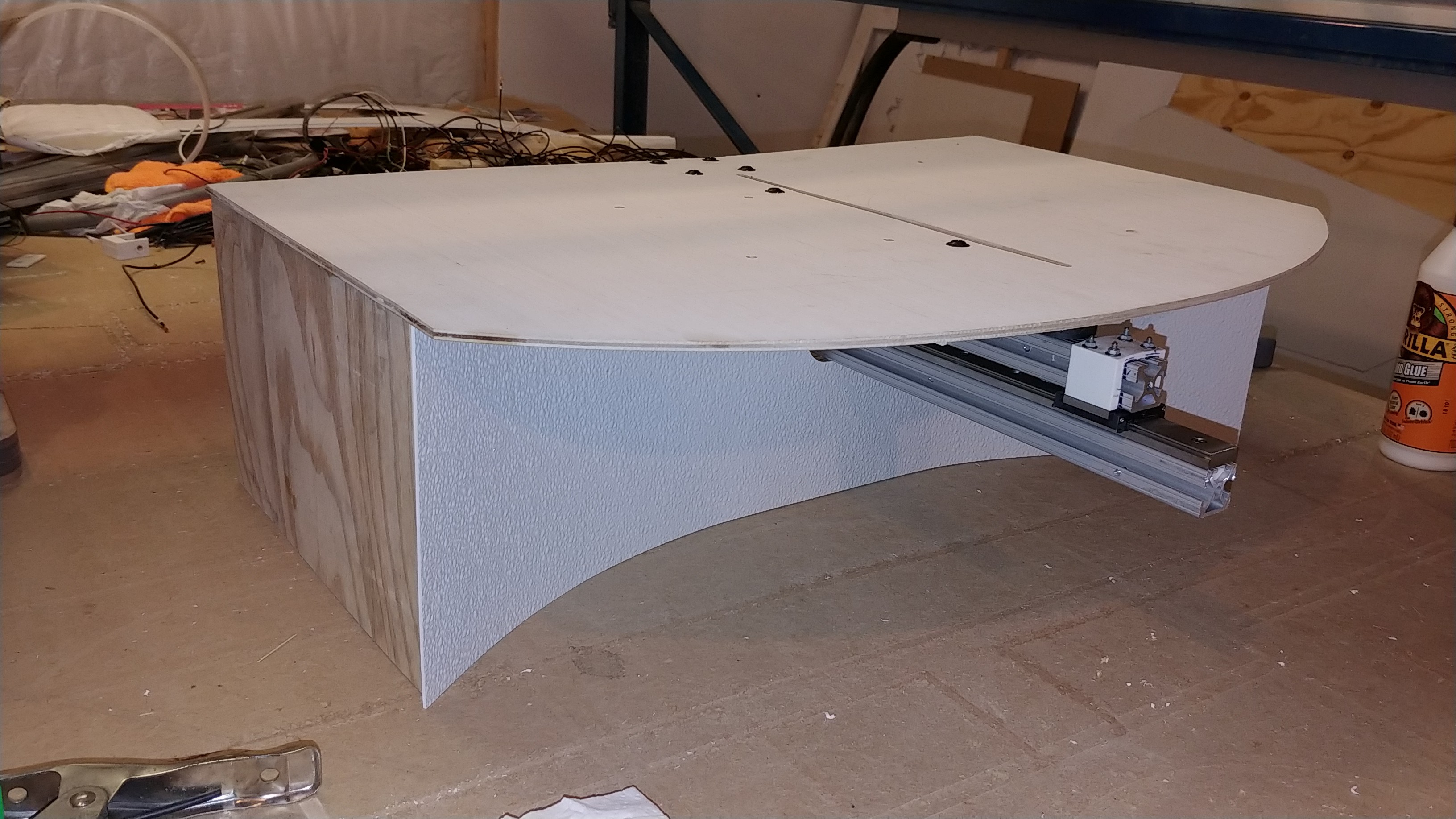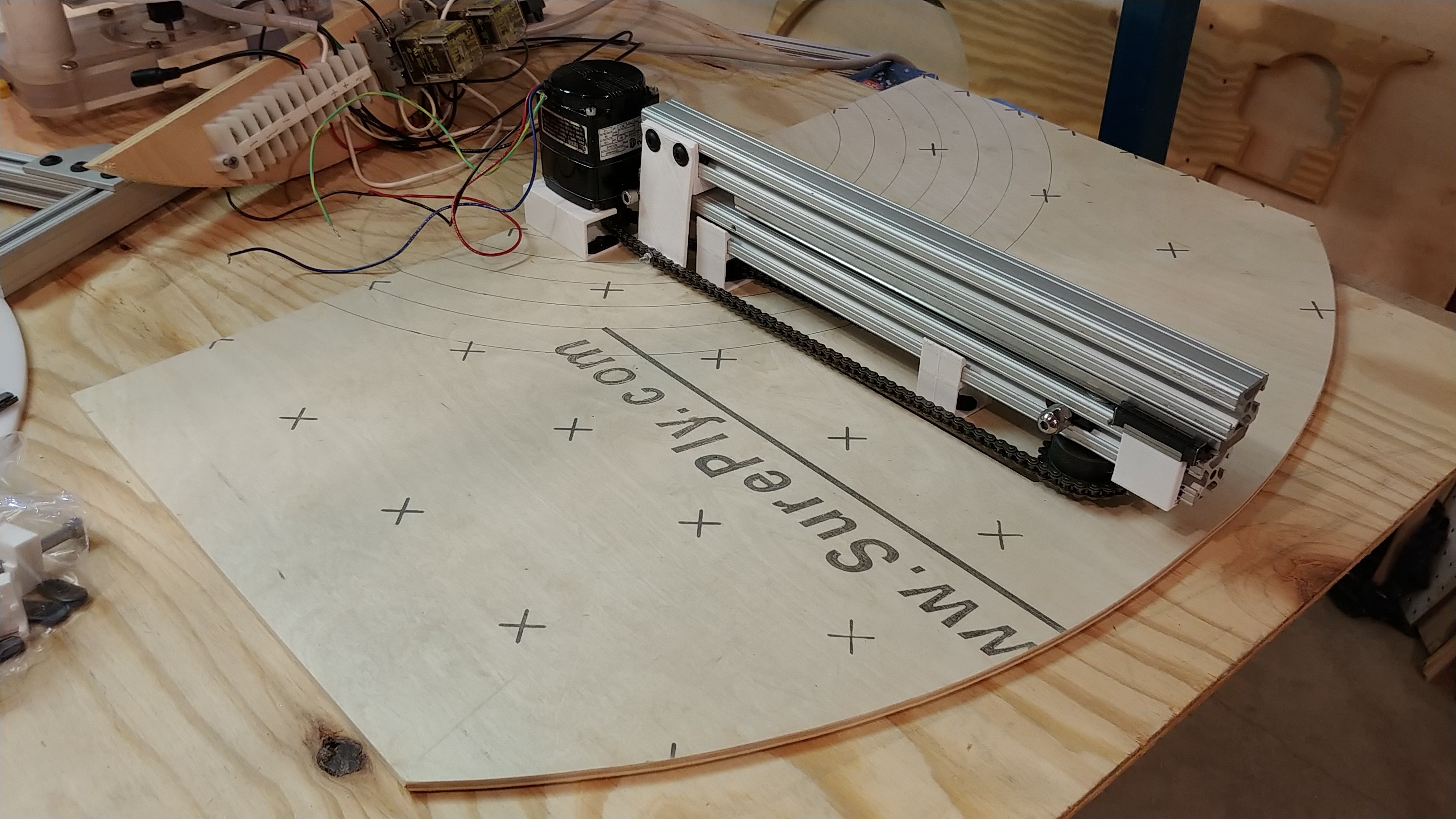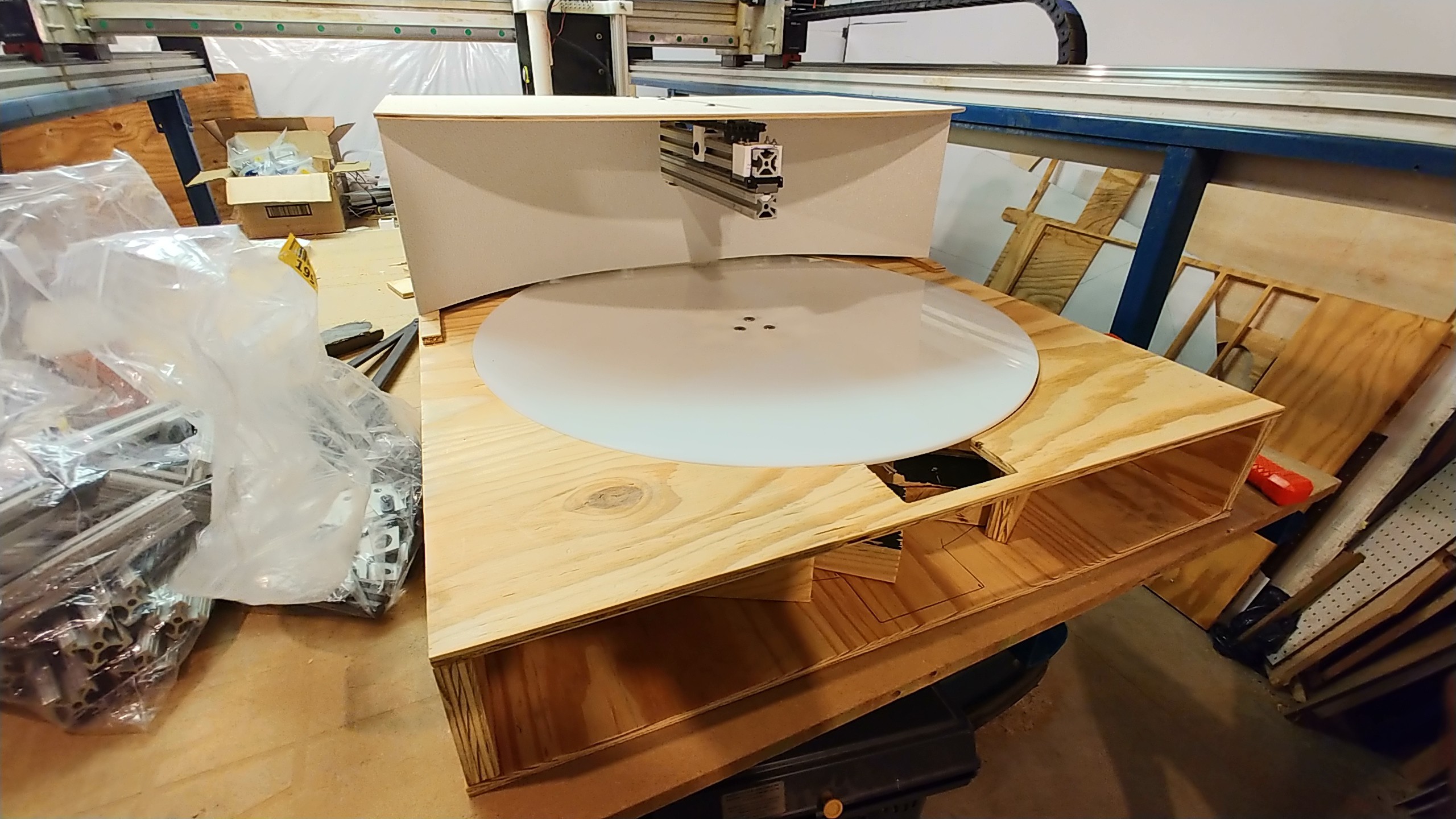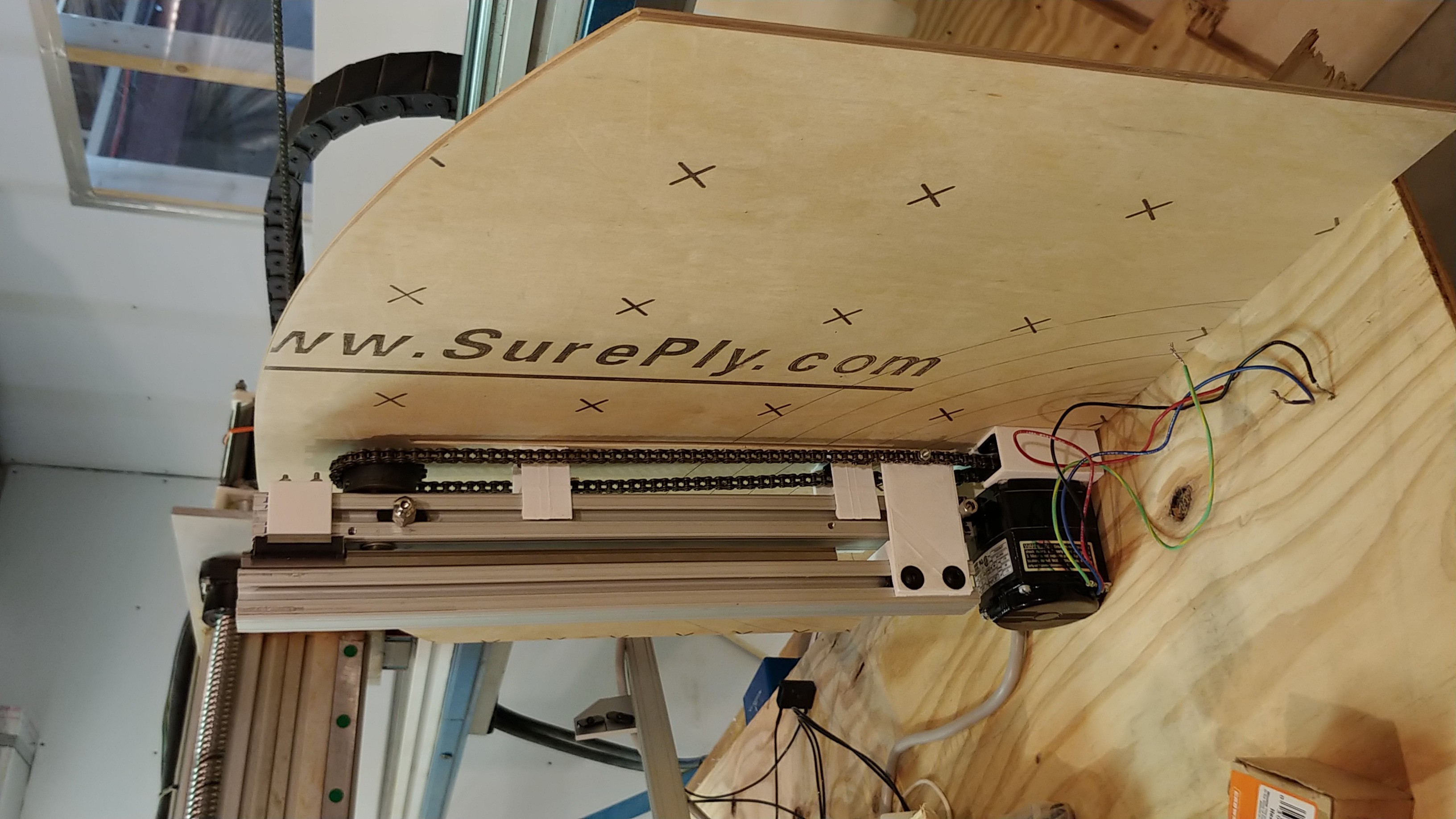 8/18/18-
Think I've gotten the rough CAD models (see photos) complete for this phases 2 main goals of: 
1) Hide mechanical elements
2) Provide load bearing structure for platforms
I will cut out about 13 parts from plywood and sparkling white fiberglass reinforced panel (FRP) and fit them together as shown in the 3d models. Once that is complete, I'll cut out some more FRP parts to cover most of the plywood. Finally, I'll cut out the enclosure to keep little hands and fingers safe and out of the candy trove. :)
Still thinking through how I want to handle sounds and lights. Feeling very good about the progress and am on track to finish a couple weeks (at least) before Halloween 2018.