Intro:
CNC (computer numerical control) milling is a subtractive manufacturing method that uses rotating tools to precisely remove material from a blank. The level of convenience and versatility, as well as the ability to cut, drill, and carve with extreme precision out of virtually any material makes CNC milling useful in a wide variety of applications.
CNC technology is amazing, but is way beyond the reach of the typical consumer. The issue is that solutions that are currently on the market are overly complicated and expensive since they are aimed towards professionals, engineers, and technicians.
Our first product is the Sienci Mill One, a high performance, 3 axis desktop milling machine that turns your ideas into real objects. By focusing on simplicity and effective design, we have created a better user experience at a price point affordable for all of us.
Why this project:
Hand machining is difficult and time consuming, so I decided to build a machine that would do it for me. I'm a student on a budget, so naturally I tried to make it as cheap as possible while being able handle whatever I wanted to throw at it. And this is what happened.
During the time I started this project, I also enrolled in a class called BET 300, which focuses on taking an idea and turning it into a venture. So I decided to turn this whole project and turn it into a venture.
With my friends and I, we've been putting together thing thing, iterating until it works until we can share something with the world!
The team: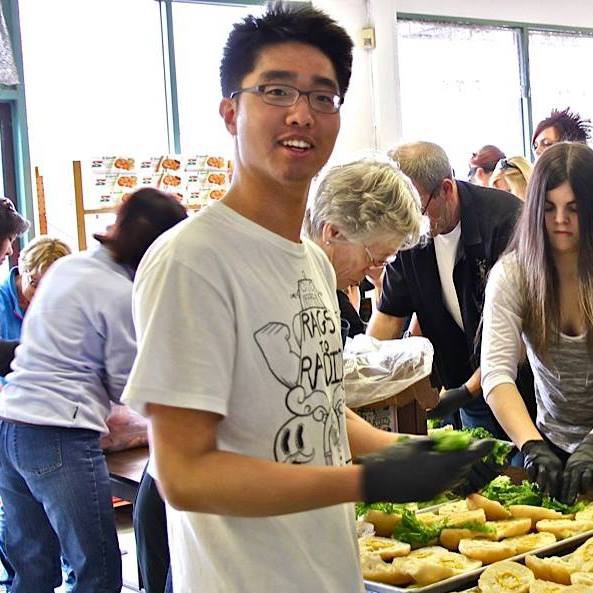 Andy Lee: Hey there, I'm a second year mechanical engineering student from the University of Waterloo. I love design have worked on everything from robots to motorized shopping carts to hyper efficient electric vehicles. No matter how big the engineering challenge is, there's always an equally big solution. I'm the one who comes up with all the bad ideas.
Tim Thompson: Hi! I'm a third year mechanical engineering student from the University of Waterloo. I have passion for machine design, prototyping and excellence in engineering practice. Over the past three years I have been scholar student working in some of the top research labs at the university. I'm excited to work on this project with Andy. I handle design consultation, share CAD workload, material procurement, and provide insight into material science. Also sometimes I buy the beer.
Chris Thorogood: Hi my name's Chris, I'm in second year mechanical engineering at the University of Waterloo. I loving designing, building, machining, and 3D printing and tend to do my fair share of programming and electronics despite my major.
Licenses and stuff:
So we haven't looked into licencing yet, but we do have an idea on what I want it to be. Perhaps someone can give us suggestions on where to find that sort of info...
We want to make the plans open so that people can make their own machines! We'll be mass producing our parts and creating kits that will be a better deal than making it yourself, but of course, we know that everyone here is a maker and the community will help us improve the design.
Having plans available for everyone also means that when something breaks, you can build your own replacement part and get right back making things!
What we don't want is to have someone rip off our designs and pass it off as their own. That wouldn't be fair because we've worked so hard to put something together.