Soldering The Conductive Fabric
Conductive Fabric is definitely difficult to solder (if you are me). I find that getting your iron just hot enough to melt your solder and nothing beyond that is where you want to stay.

Tin your wire by melting some solder onto it, place it on the conductive fabric, and apply heat from with your soldering iron in burst of 3 seconds. Check the solder joint after each burst to see if more heat needs to be applied or if it will work.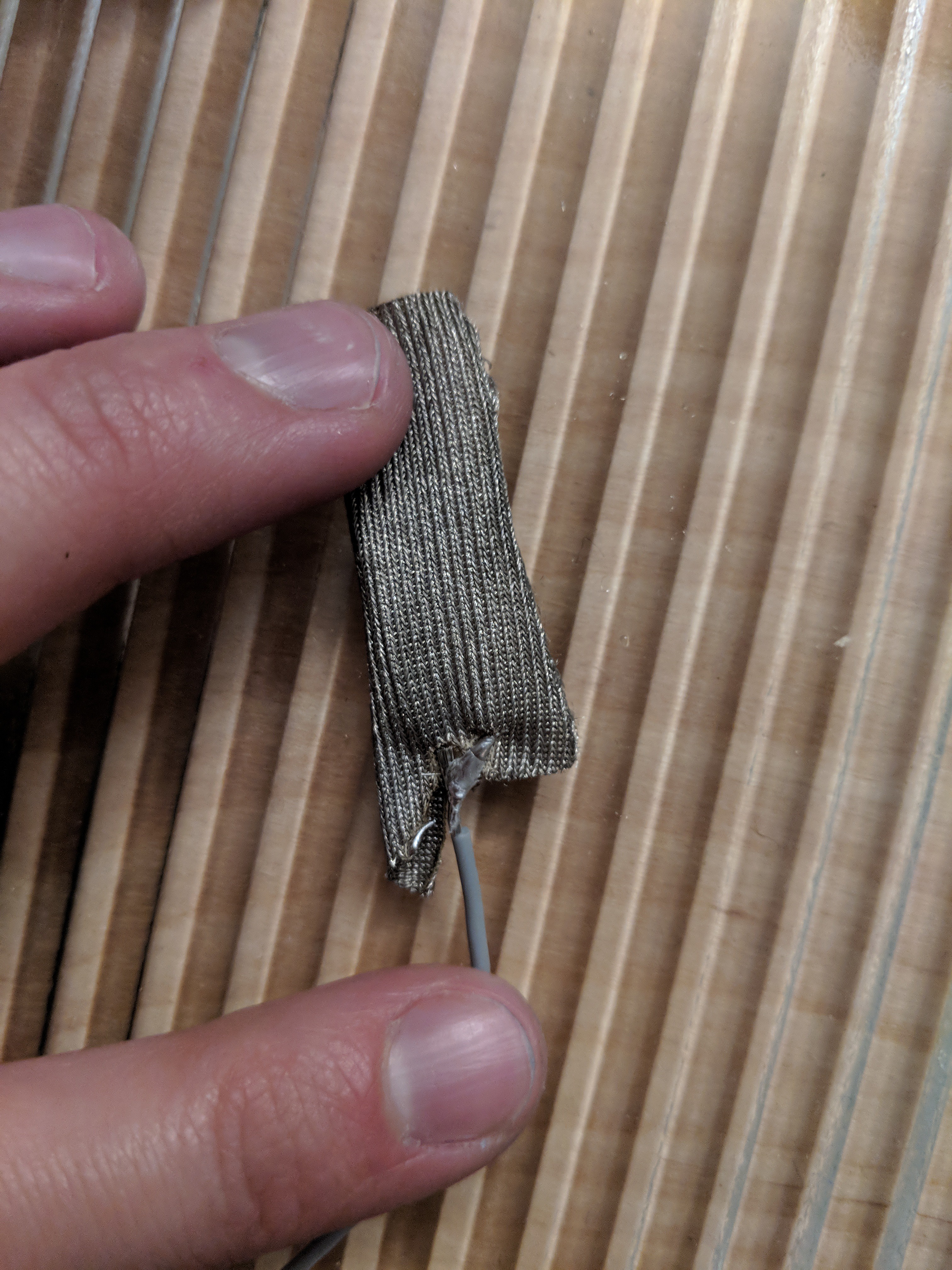 Just take it slow, and don't be afraid to mess this step up.