Introduction
Firstly, I want to mention that this PCB (printed circuit board) was made with the help of PCBGOGO, a professional PCB manufacturer and SMD (surface mount device) stencil manufacturer based in Shenzhen, China. From my experiences with their PCB services, they have a huge variety of many customisation options for any PCB gerber file (within a size dimension) which include being able to customise the layers, solder mask, silkscreen, surface finish and lots more. I received my batch of 5 custom PCBs in around 48 hours with express shipping to ultimately solder all the components on the board and to make this simple project.
If you didn't know already, PCBGOGO is very reliable as it has a ISO 9001:2008 quality management system with 100% quality guarantees. They make sure that every PCB manufacturered is made and checked with the utmost standard. PCBGOGO's website also features an online Gerber viewer function which can be used upon uploading your Gerber file to it. An image of the online function is below: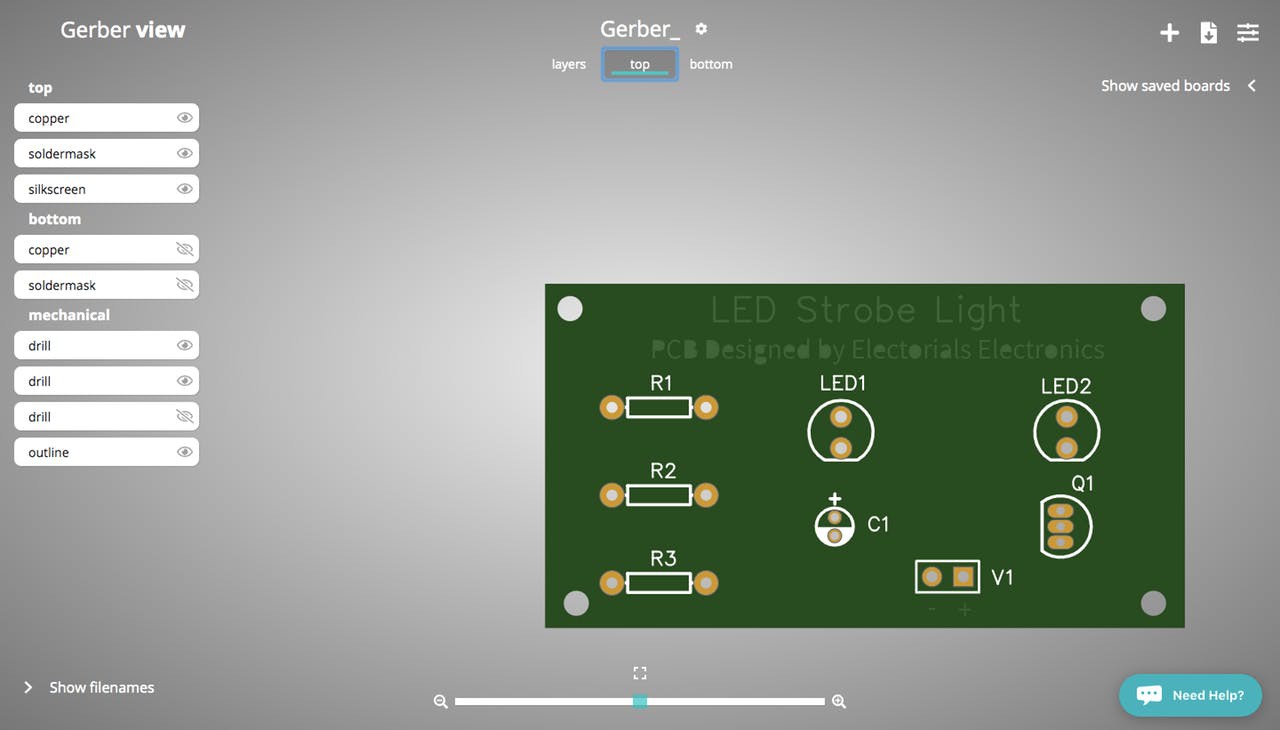 As you can see, this online feature includes views of all angles of the boards and a zooming feature as well. You can also change how the PCB looks in this software to experiment with its visual looks. This function comes very handy if you would like to have a look just before ordering your PCB and to make sure that your PCB is customised to your own preferences.
PCBGOGO's website additionally offers very efficient shipping services with DHL, FedEx, UPS, HK Post and other shipping methods with a minimum price. A tracking number comes with every purchase and PCBGOGO offers an excellent customer service through email, live chat or by phone as well. They can answer all of your pending questions and give you the best advice when placing an order with PCBGOGO. All in all, I would highly recommend PCBGOGO to all electronic hobbyists as a go-to PCB manufacturer with high quality builds and cheap prices on all of their products. You can go to their website using this link:
If you would like to place an order with PCBGOGO, make sure to download your Gerber file in a ZIP file from a PCB designing software like EasyEDA, or Eagle and watch this video below from PCBGOGO, it will take no time at all: 
Enjoy! Contact us for any inquiries!