Atmos Hardware:
A single board computer (Intel X86) is powered by a Battery Pack (3x 18650 batteries) and feeds the video stream to an LCD panel (2560 x 1440 @ 60hz) which is viewed through a set of Lenses (34mm biconvex).
3D Printed Parts:
The internals are encased in an 11 piece, modular, 3d printed headset accompanied by 2 sets polyurethane pads for the eyes and back of the head. The components are held together by built-in snaps, friction-fit slots, and flexible-filament-printed adjustable straps.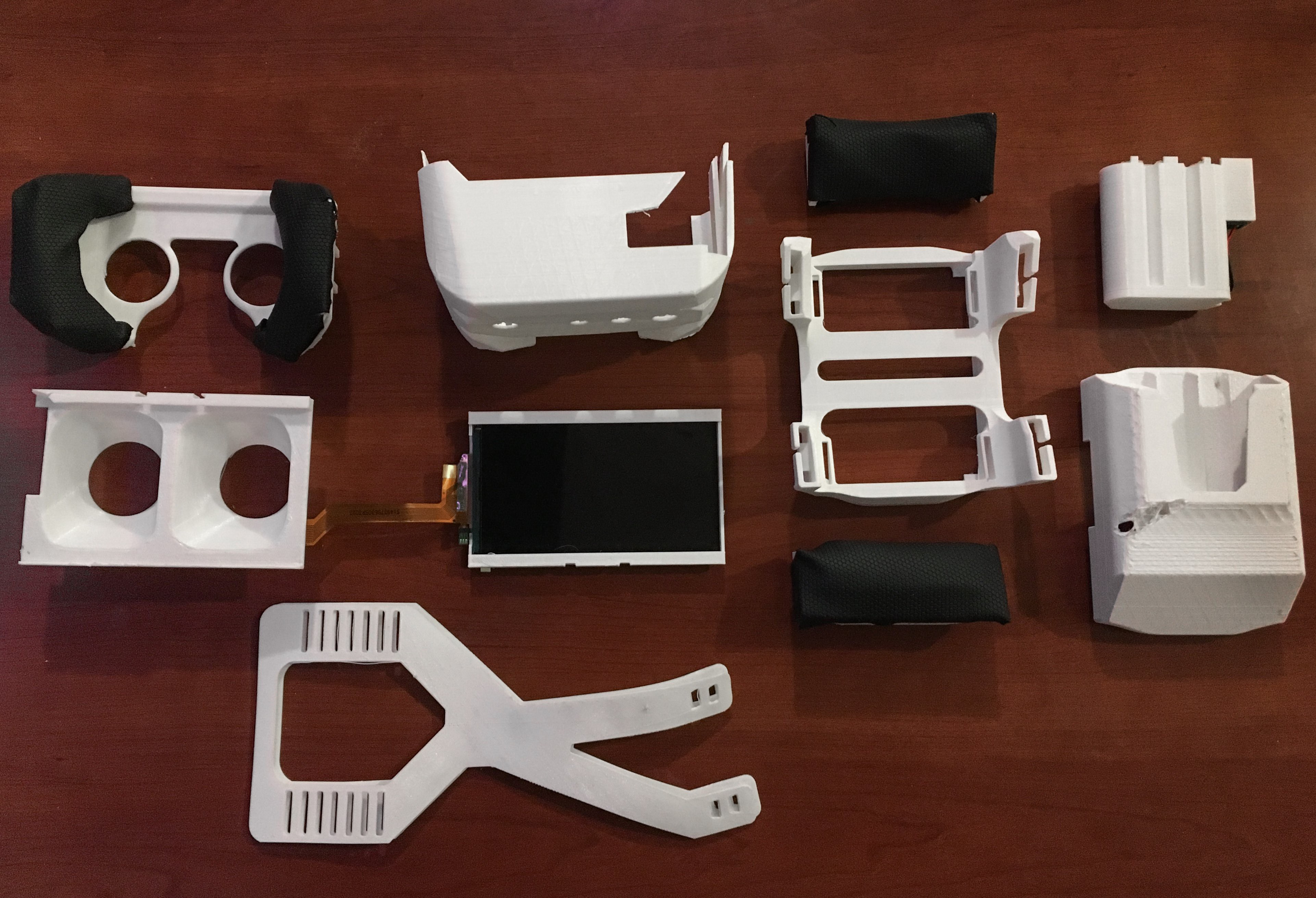 Atmos Software: 
6DOF tracking information is sent from the Xvisio vSLAM module to a browser running a WebVR application. The WebVR application's output is then sent over HDMI to the displays. The Xvisio tracking module can be setup to feed the live stream camera data to the screens for a passthrough AR experience.