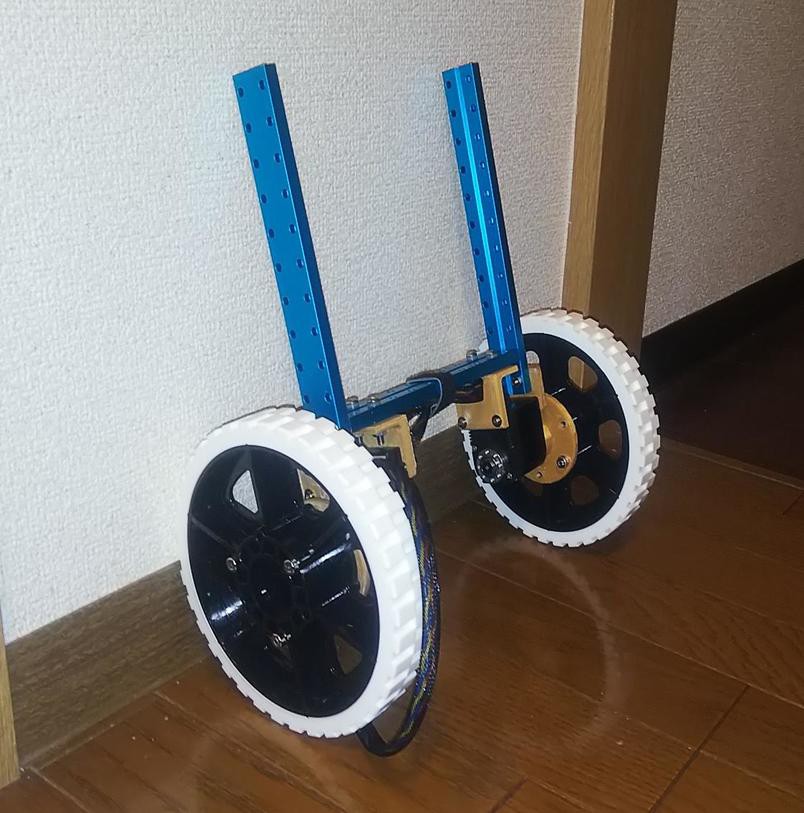 I started assemble my robot.
I manufactured servo brackets by 3D printer to arrange servos to frame. Previously mentioned, main parts of the frame are made by aluminum frame by Makeblock.com.
Servos are connected by serial, or daisy chain. This servo, B3M-1170 by Kondo Kagaku Inc. has IDs manually assigned so that users can control a particular servo by identifying its ID while there are multiple servos.
I purchased robot wheel, with TPU tread, 6 inch diameter. Maximum rotation speed of the servos are 46rpm, mean that maximum speed of the robot will be about  0.36 m/s ( 1.1 km/h approx.). Its quite reasonable to be used in my room since my wife is agile enough to run away from the robot rushing in to her. 
I'm not sure is it fast enough to recover its posture when it crushed in to obstacles? But the servos are quite powerful, 4 Nm at rated torque, and have low inertia with core-less motor, so i'm not so pessimistic about this concern.
Next time I'll mount my electronics to this platform.