In this project, we are using an IR based flame sensor. It can identify infrared light with a wavelength ranging from 700nm to 1000nm and its exposure angle is about 60°. A flame sensor module includes a photodiode (IR receiver), resistor, capacitor, potentiometer and LM393 comparator in an integrated circuit.
                                   Working of Flame Sensor with Arduino
Arduino Uno is an open-source microcontroller board that depends on an ATmega328p microcontroller.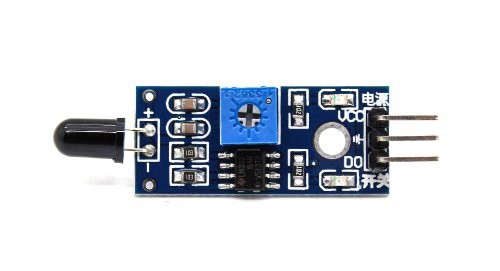 The flame sensor recognizes the presence of fire or flame based on the Infrared (IR) wavelength released by the flame. It gives logic 1 as output if the flame is identified, otherwise, it gives logic 0 as output. Arduino Uno controls the logic level on the output pin of the sensor and offers additional tasks such as activating the buzzer and LED, sending an alert notification.

                                 Interfacing of Flame Sensor using Arduino