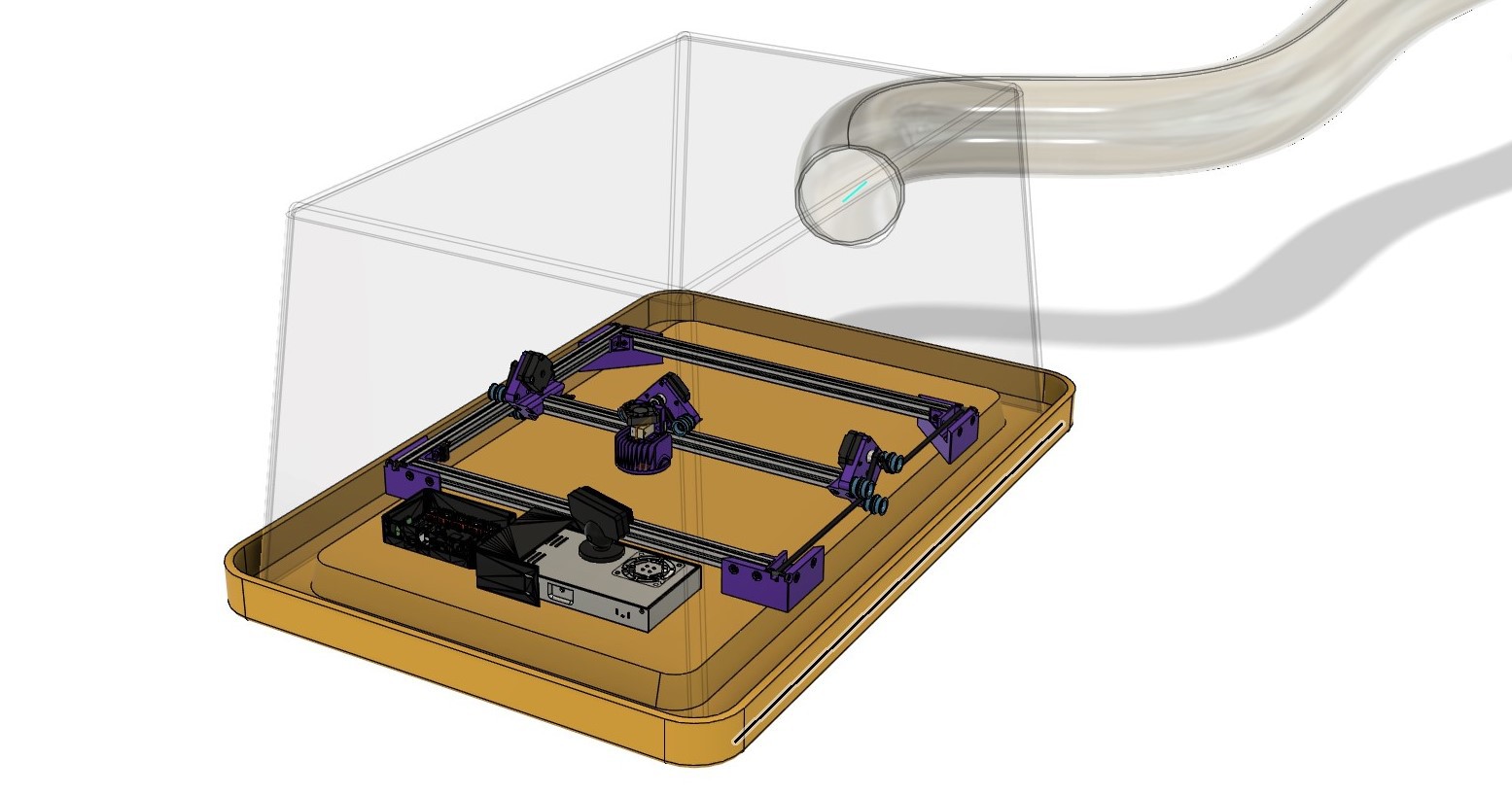 Intentions
0.5 m x 0.5 m work area below $300
Safe: optical, electrical, and respiratory
Very reproducible (minimal vitamins, no power tools)
Works!
---
Documentation Links
---
Video
---
Build an LCLC
Refer to the build instructions below.

---
Notes on Safety
This seems to be a very good read regarding the safety of laser cutter/engraver machines. It seems to me that there is a very long way to go for LCLC to be entirely safe because of fumes. But for right now, I am only focusing on optical safety.