Objectives
0.5 m * 0.5 m work area below $250 
Very reproducible build (no exotic part, no special tool) 
Safe operation 
Minimal mechanical maintenance 
Progress
frame & drivetrain designed, prototype being built 
Deadline
Designing...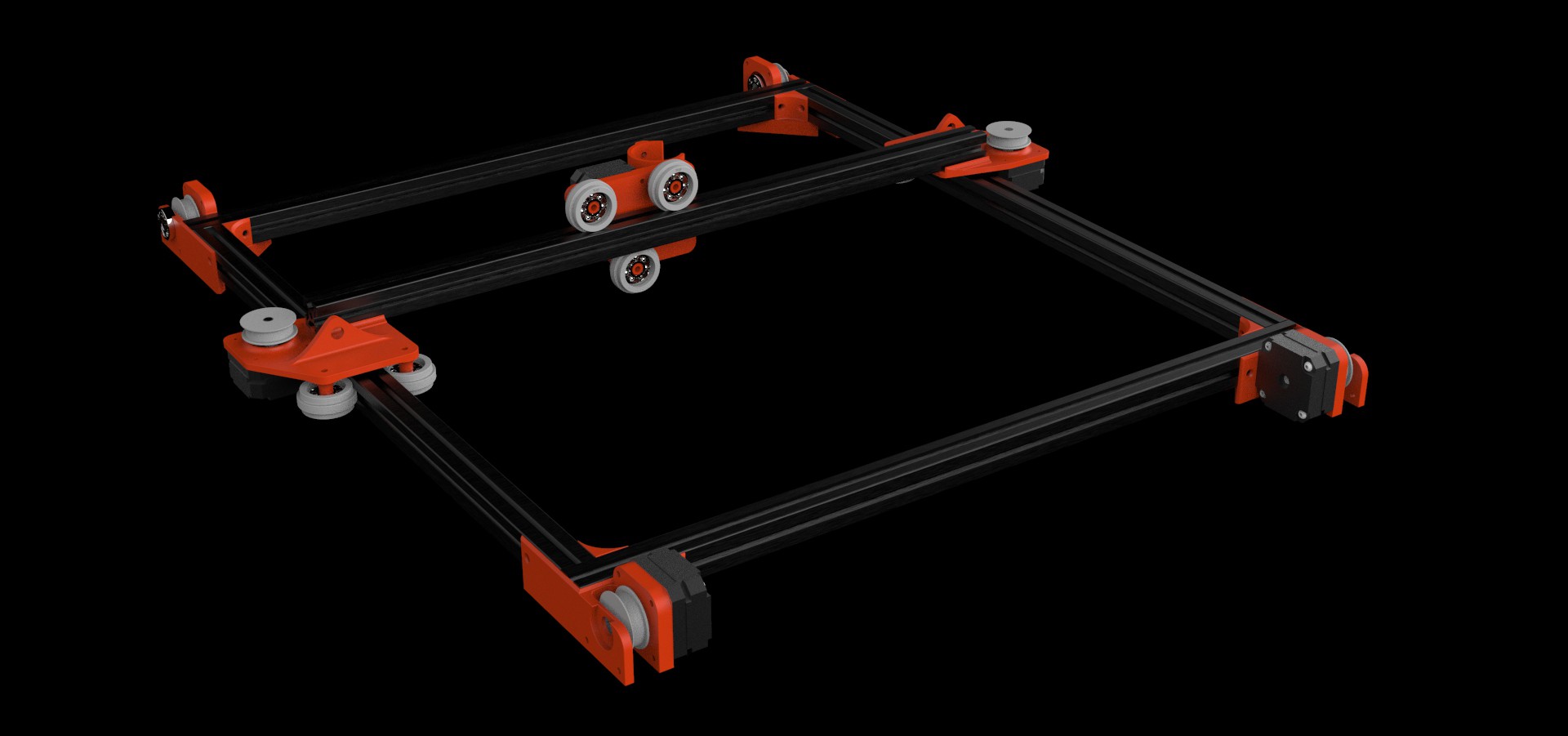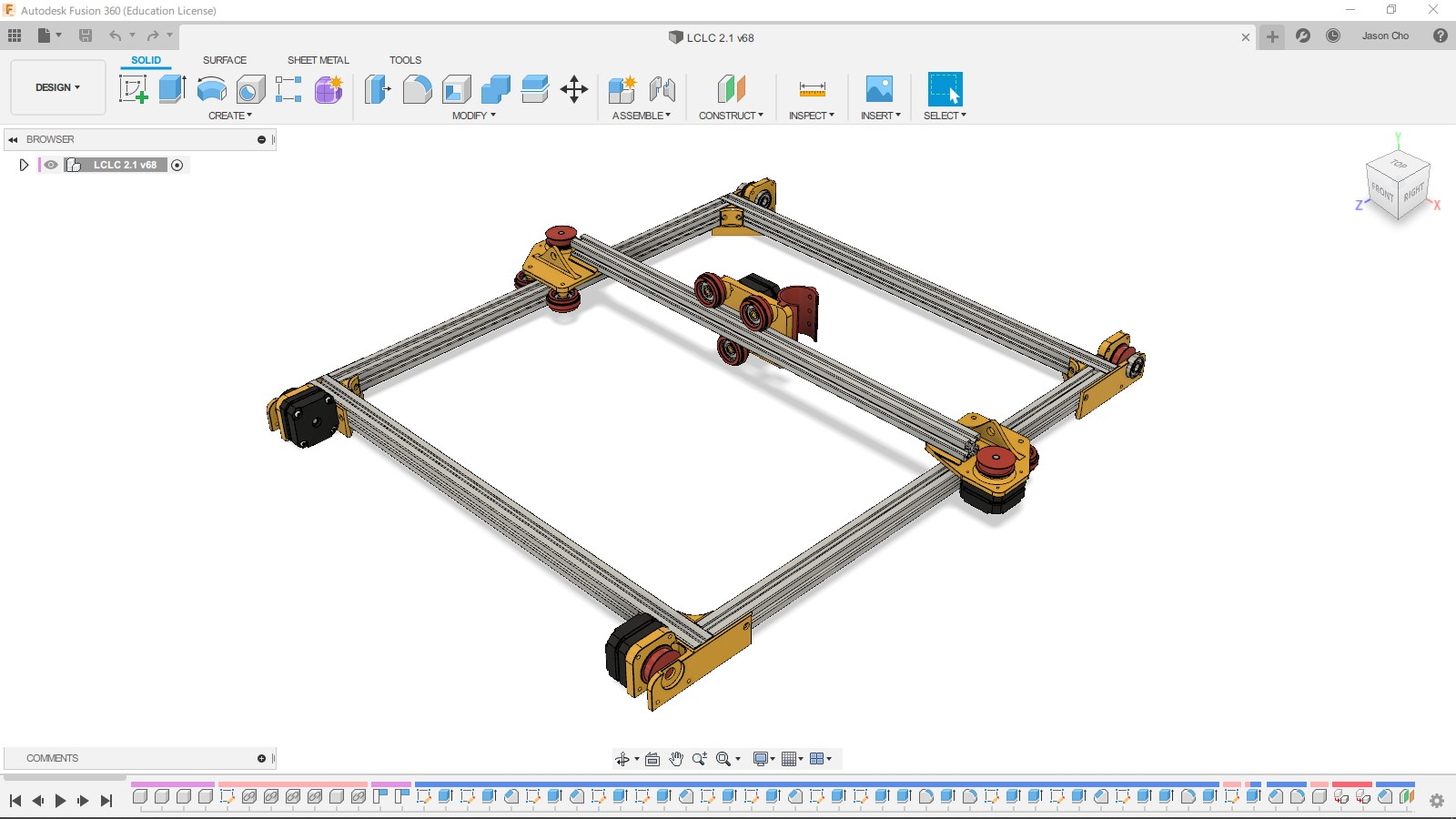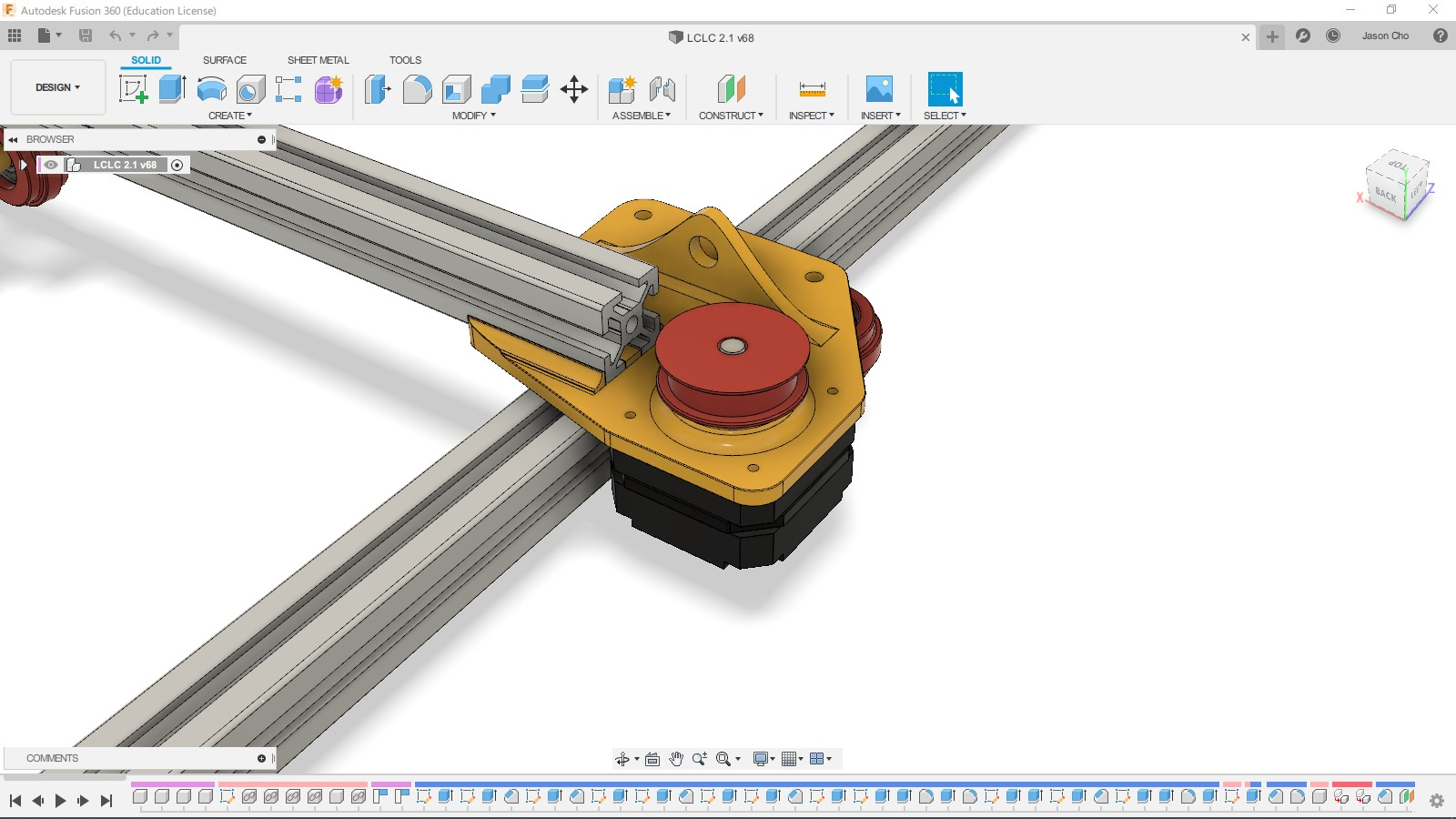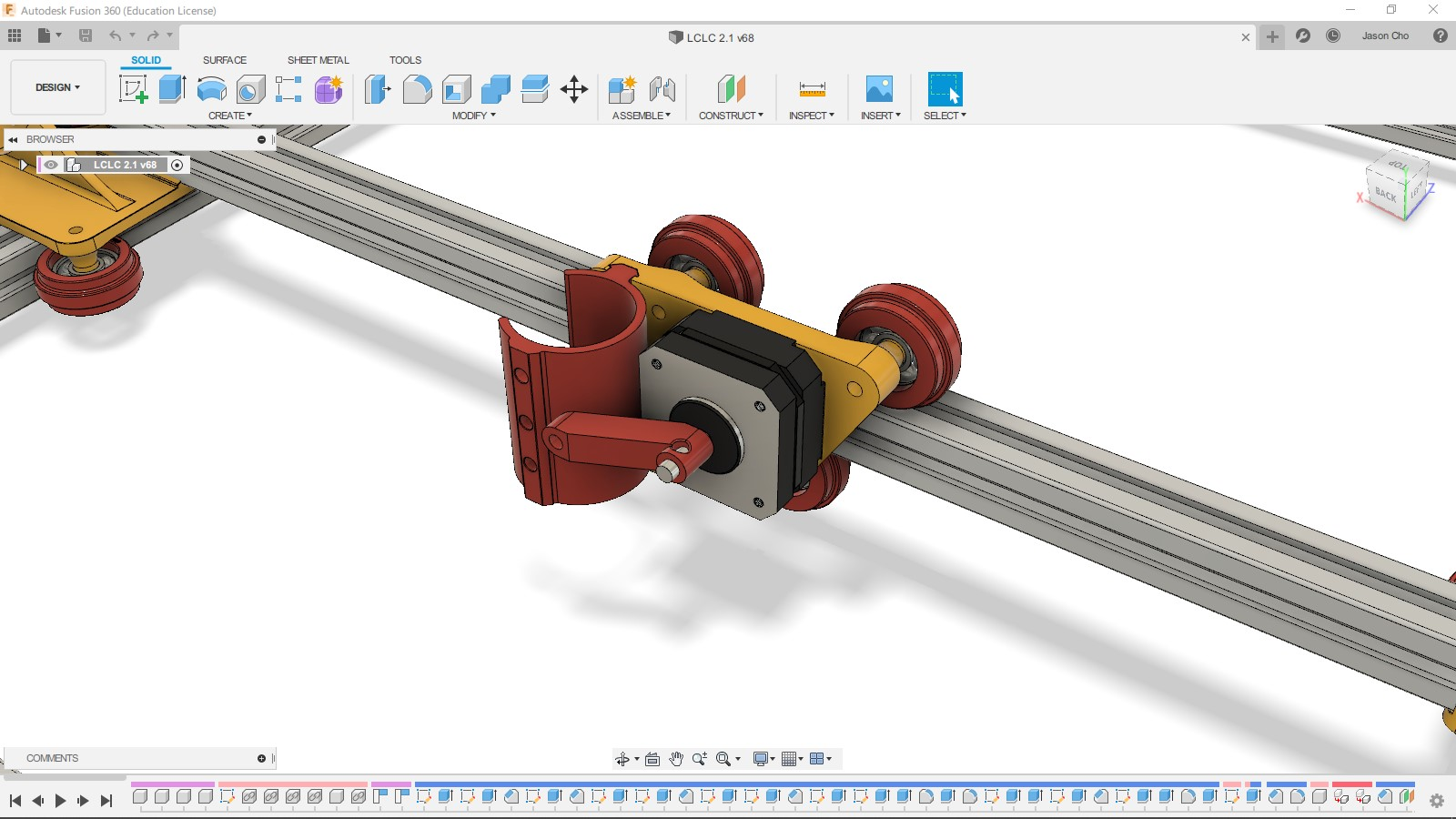 | | |
| --- | --- |
| # Part Variations (excl. vitamins) | 7 |
| # Total Parts (excl. fasteners) | 43 |
| # Stepper Motors | 5 |
| # 608 Bearings | 11 |
v2.1: 2D Gantry Finished
The connector between X and Y axis (I don't know what else to call it) was revised in order to use only two wheels on each side. Overall, I am confident with the completeness of the design! Although it should be possible to simplify the design even more, it looks much more simpler compared to other laser cutter / CNC gantry designs I've found online.
I welcome and appreciate any sort of feedback or criticism for my design so far!!! 
---
Background
I've always wanted to use a laser cutter. But as a high school student in suburb, it was hard to even take a glimpse at a real laser cutter. My school does not own one, and there is no makerspace or laser cutting service near me.
Like 3D printers, there are very cheap laser cutters around the market, though. Chinese-made K40 cutters can be purchased under $300 and function right off the bet. But K40s have a small cutting/engraving area for its outer size, and although they are equipped with tough-looking case, one can easily question their safety in operation. 
This project (kind of) inherits the intentions of RepRap project in creating an open source design that can be easily replicated by people around the world, especially ones like me (students without access to laser cutter nor big $). 
It is also a design practice for me, in utilizing the freedom in part design given by 3D printing to unify and optimize parts and create something that is much simpler to build compared to its conventional counterpart (like 3D printed items with compliant mechanisms). 
Design Intentions
Minimal number of component variations
Minimal number of components
Standardized & unified "vitamins"
Challenge
The main challenge I've identified is, of course, safety. I've chosen to use diode lasers instead of CO2 lasers for their superb simplicity (compared to all the mirrors and things with CO2 tube). But diode lasers use a shorter wavelength than CO2 tubes, and are generally a bigger threat for eyesight. 
Also, the rays from diode lasers are not as easily absorbed into transparent plastic panels used for CO2 cutters (polycarbonate, polystyrene?), so an external case is not the ideal solution. 
I am thinking of putting a cover enclosing the entire laser-emitting area so that the ray and any reflection from the laser is absorbed into the machine. We'll have to see how that goes, though. 
---
Collaboration
I absolutely welcome any positive/critical feedback, any random ideas, and any potential collaborators.
The my second reason of being on Hackaday.io is to interact and collaborate with other people in progressing through interesting projects. I'm open, so please don't hesitate!