The design started with a pyramid and other primitives that were further processed to match the curvature of an adult male's face. The filter containers were designed with openings to allow air flow while keeping the filters in place: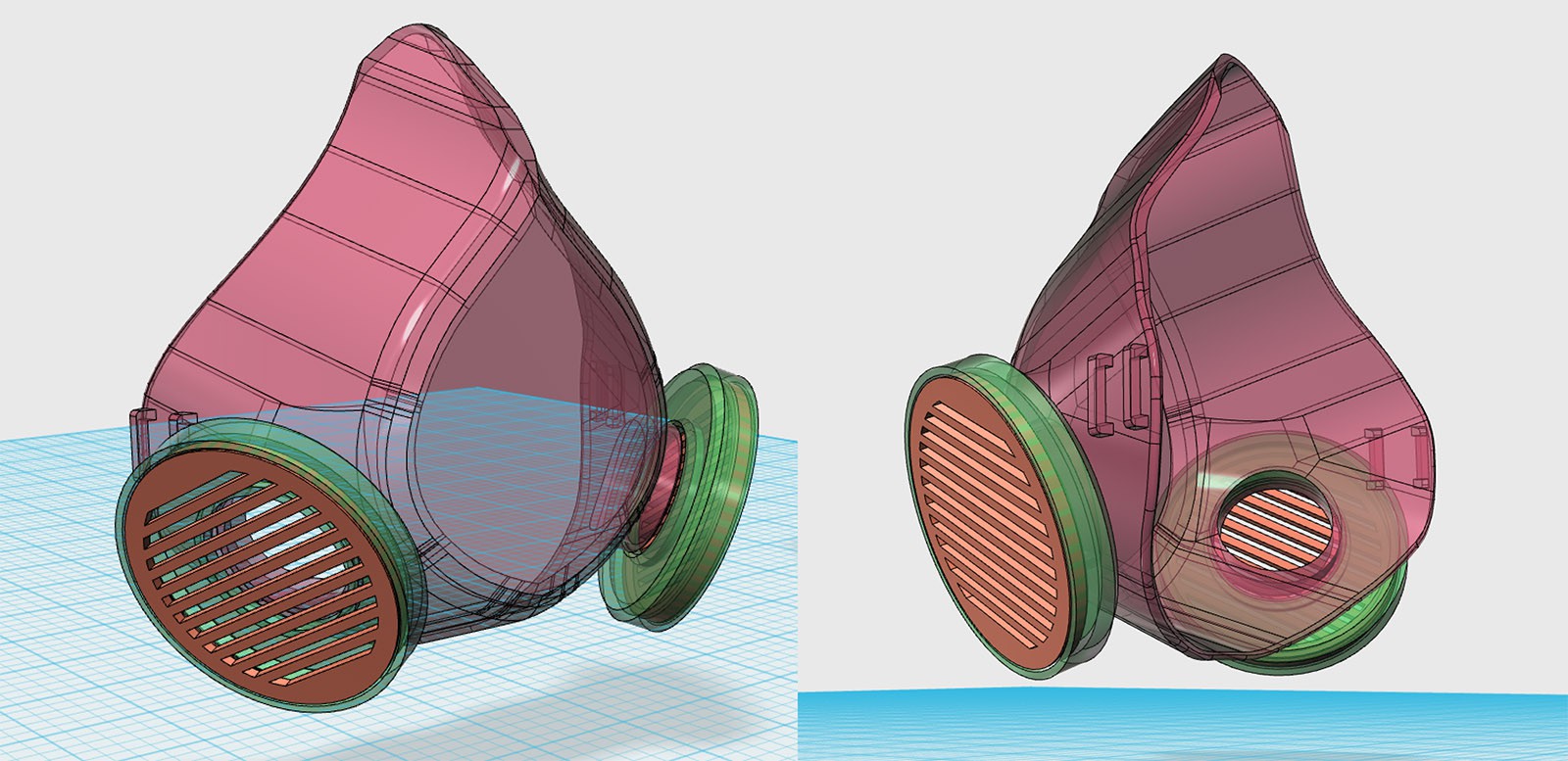 As this design proves it is fit , a female version will be made asap.  The video already covered all important details, but just to illustrate them again here they are:
- The mask is nicely designed and compact, but the most important thing I contributed with is the sponge adhesive band that seals the mask to the face and also makes it very comfortable. Each masks needs a 35cm band on the perimeter, to make it close hermetically on the face.
- the filter containers can be customised to accommodate a large number of filters, from HME to HEPA. For this demo, my choice was for an easy to procure filter: cosmetic cotton pads.