Hardware, LED sensor circuit, Version 1
Entunassas Contribution 6 (09 Jun 2020):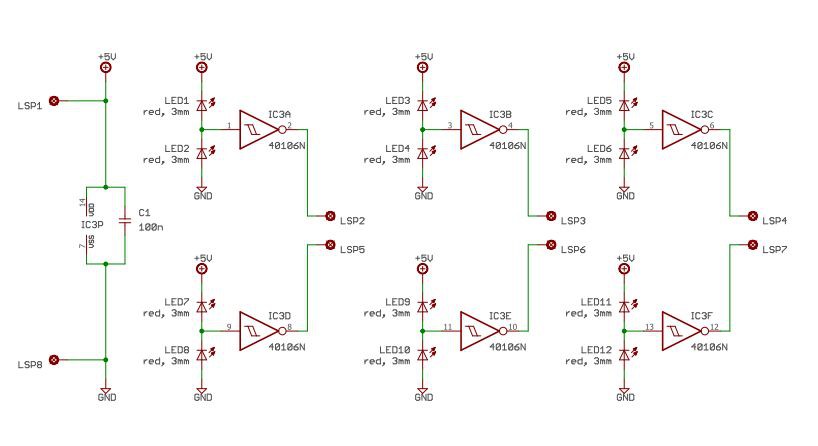 This is Version 1 of the sensor schematic.
"LSP" are connection points to solder a cable to (german expression is Lötstützpunkt, hahaha)
LSP1 = +5V from ARDUINO
LSP2, 3, 4, 5, 6, 7 = Outputs, shall be connected to digital inputs of ARDUINO
LSP 8 = Ground (0V) from Arduino.
One have to consider the ambient light falling onto the Sensor LEDs should be nearly equal. Also the ambient light shall be low compared to the STATUS LEDs light. Therefore you have to dim the ambient light influence.
A calibration is needed for each sensor. To get familiar with the behaviour of this circuit, do some tests with your individual assembly.
Try influence of

ambient light
STATUS LED brightness
dim/shadow the not used SENSOR LED
(Find the final schematic V1 in section "Files" as PDF also.)

-/-