The Mask Reborn Box is a box that renews protective masks and respirators. The box is designed to be low-maintenance and user-friendly.
The box is open source. If you feedback (positive or negative) or would like to share this project, we would love to hear from you.
The team:
Kalimov Lok
Jason Leong
Torrey Nommesen
John Lee
Daniel Feng
Halima Ouatab
Thanks to Dr. Chen Jian Feng, the Academician of Chinese Engineering Academic, and his team members. We based our process on their report of how to safely reuse disposable masks. This is the same progress used by the National Center for Biotechnology Information.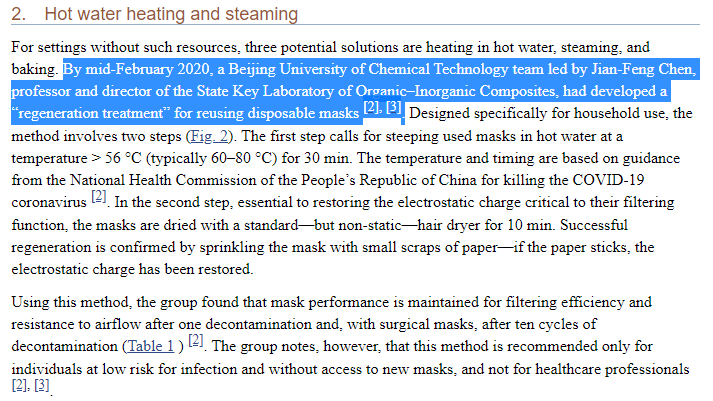 Another useful source of information that helped us to validate our process is the Stanford white paper Can N95 respirators be reused after disinfection? And for how many times? by Lei Liao, Wang Xiao, Mervin Zhao, Xuanze Yu.
Tools, Software, and Parts list
Hardware components

high-voltage booster

DC 5V input and 400KV output

×

1

LM2596 module

DC-DC 12V/5V regulator

×

2

Switching power supply

AC 110/220V DC 12V 100 watts

×

1

Switching power supply

AC 110/220V DC 5V 3.5 watts

×

1

×

1

PTC Heater

AC 220V 300 watts. You can change to AC 110V depend on where you live.

×

1

 

DHT11 Temperature & Humidity Sensor (3 pins)

you can find more cheaper and useful ones from other sites.

×

1

relay

DC 5V control, 4 connectors

×

6

×

7

S8050 triode

SOT-23 package

×

6

0603 LED

0603 SMD package

×

6

300 ohm resistor

0805 SMD package

×

6

10K ohm resistor

0603 SMD package

×

6

 

Capacitor, 220 µF

SMD package

×

1

 

Capacitor, 470 µF

SMD package

×

1

Capacitor 1000 uF

SMD package

×

1

Capacitor 22 uF

0402 SMD package

×

2

×

6

×

2

×

1

XH2.54 2P wire

5 are single header, 1 is double header

×

6

×

1

XH2.54 4P wire

double header

×

1

×

5

×

6

PH2.0 2P wire

single header

×

6

×

8

UVC light tube

wavelength shorter than 285nm

×

2

UVC light tube driver

supports 2 tubes on 1 driver

×

1

5.6M ohm high voltage resistor

×

1

1 ohm 5 watts cement resistor

×

1

OLED

128*64 resolution, IIC interface

×

1

LGT8F328P MCU board

Arduino nano compatible board and I use Arduino IDE to program it. This needs board library. You may use ordinary arduino nano instead of it.

×

1

×

1

×

1

×

1

×

1

×

1

×

1

×

1

 

×

1

×

20

×

2

×

1

Plastic Angles Bar

6 meters

×

6

×

4

×

1

 

×

1

×

1

5.08mm pitch pin

1 is 2P, another is 3P

×

2

PP hollow board

50*50cm size, 5mm thickness

×

5

PC hollow board

The structure inside the board is better to be hive like.  50*50cm size, 12mm thickness.

×

3

Submerge pump

With rubber tube

×

1

Thermostat Switch

React temperature 100/70 degrees celcius

×

1

ESD Protection Device

Protect the controlling board not to be shocked by static charge

×

30

Software apps and online services

 
Read more »