I have been using Winamp as my music player since 1998 until today, and I still think it's really cool...

I had an HP48GX calculator, and of course there was a Winamp plugin for my HP, allowing me to remote control Winamp functions from my calculator (using IR), and it's just one example...
Over the years, many skins (some modern, some crazy) was made and released freely for Winamps users, one of my favorite is Quinto Black CT...

My best friend (Isaac) and I was wondering how would looks like Winamp today if the software wasn't in the limbo (cof cof Radionomy)...
Certainly it should look like modern, but keeping this retro style as modern american muscle cars does, and he (Isaac) cames with this crazy idea, about how would look not just Winamp's software, but if it will made in hardware, and just can have it in my desk but my real world desk...




We searched the web and found many renders about how a REAL Winamp should be and look like, but none of those ideas were made for real...

Here are some examples: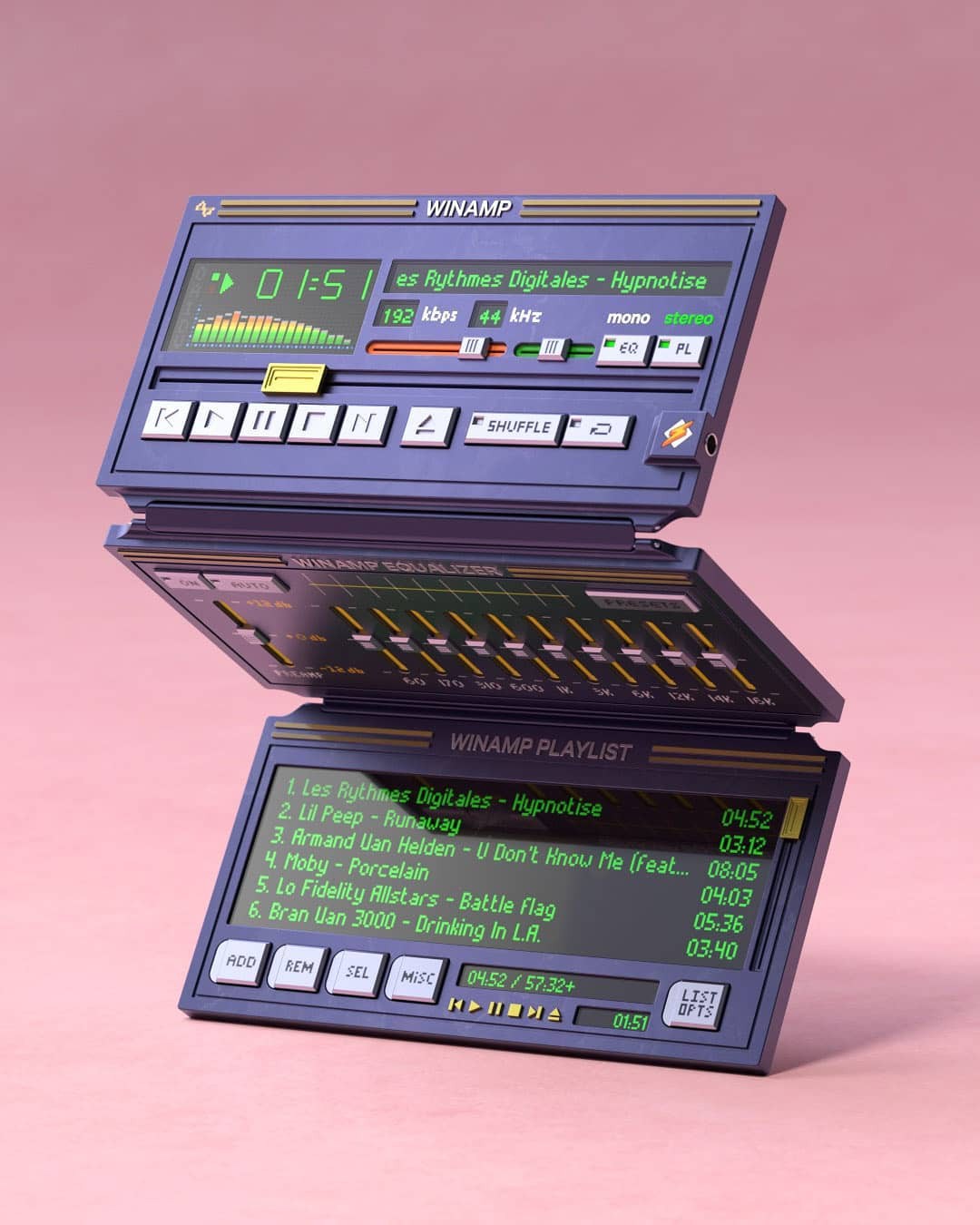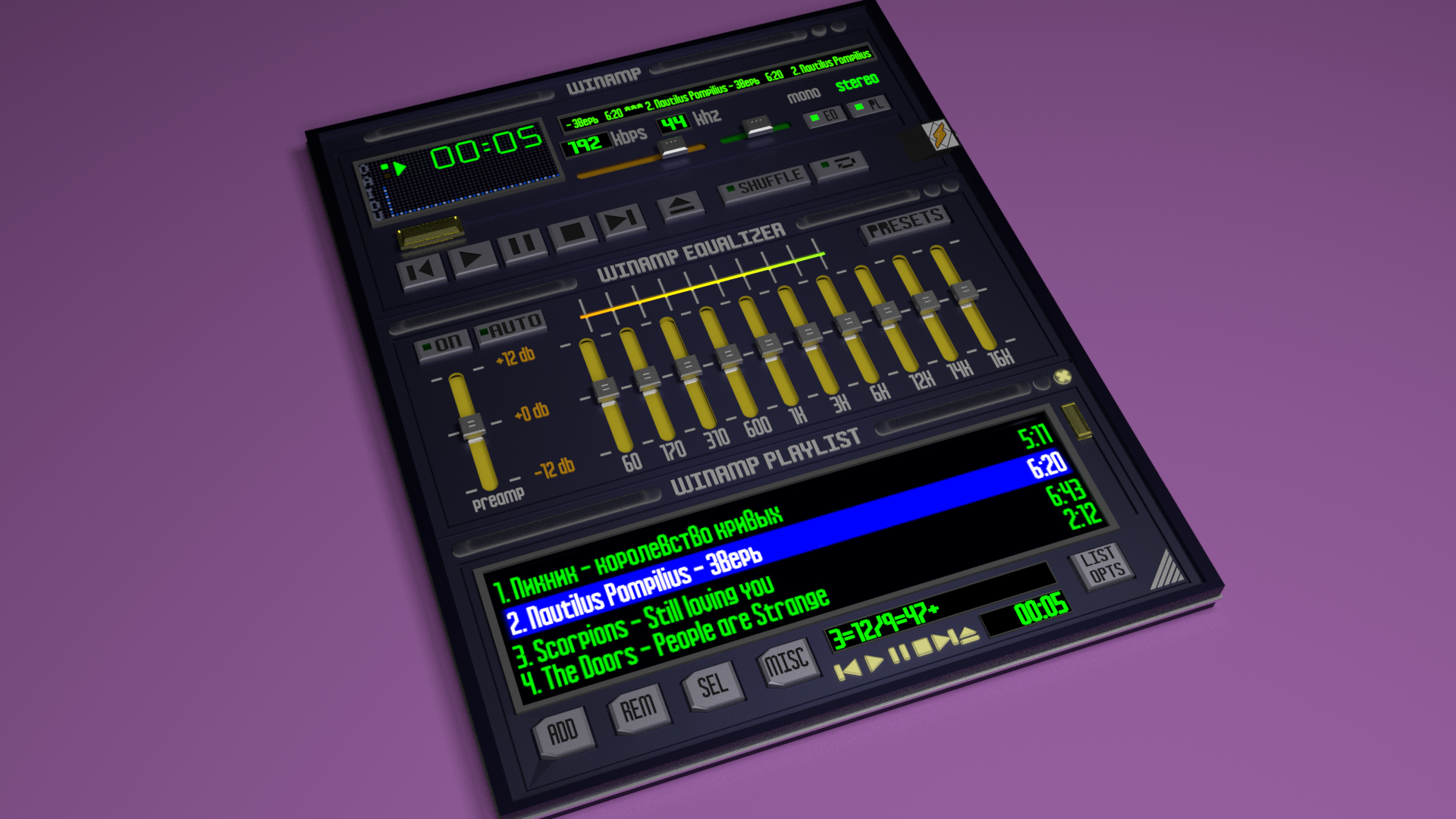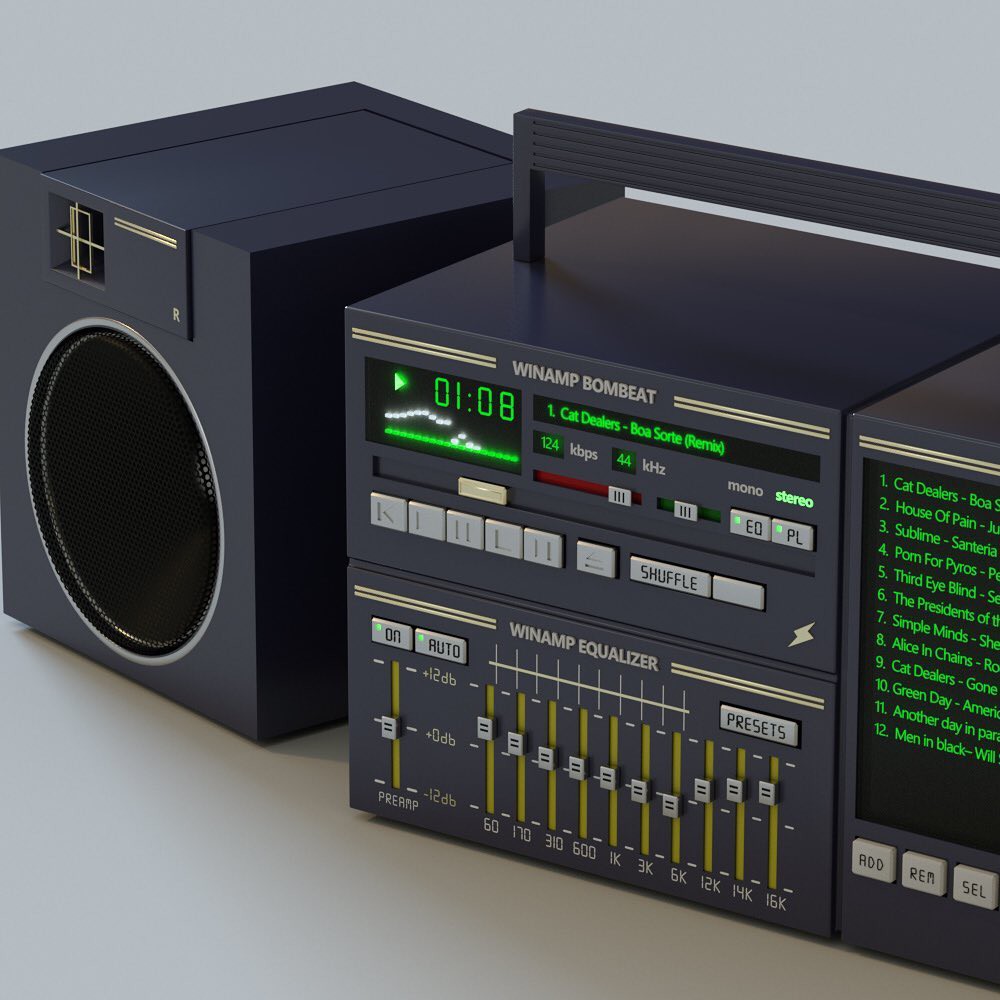 And my favorite one was this: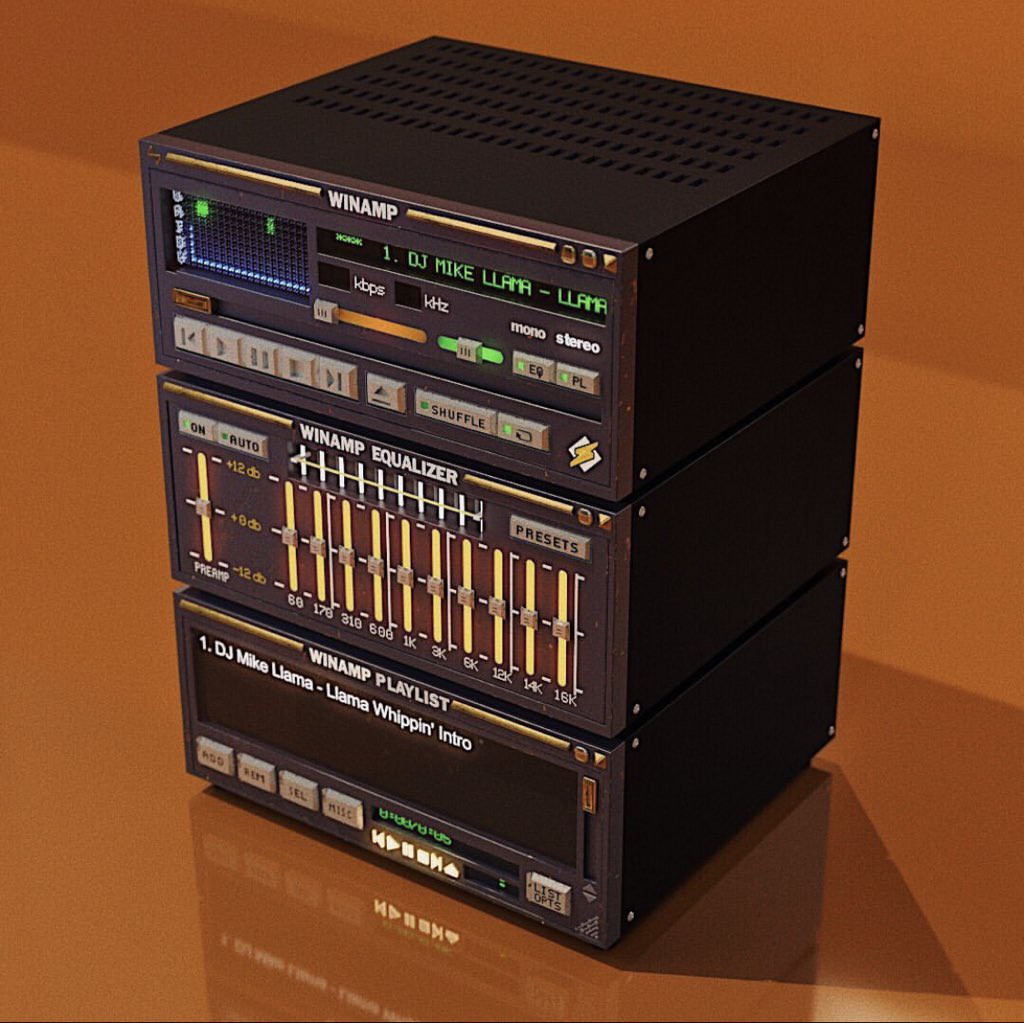 Of course, one thing is a render and another is how to practically build the whole thing... 
First off all, we had to abstract which features make a Winamp to be Winamp, and what we found was this: 
For the main dock:
1.- The main dock ALWAYS has 5 buttons (gray color), used to change functions, but 3 of them are quite redundant: PLAY PAUSE and STOP.
2.- There are secondary buttons, for EQ, PLAYLIST, SHUFFLE and REPEAT.

3.- It MUST HAVE and audio spectrum analyzer which is one of the coolest features about Winamp.
4.- It MUST HAVE a text bar, who shows the current music track information.
5.- The MAIN COLOR MUST BE GREEN (monochromatic): This feature had always been  since the first version and brings this so RETRO feel...
6.- It MUST have a progress reproduction bar, which indicates the song time progression.
7.- All the sliders looks like 80's audio hardware sliders (but they are really difficult to implement).
In fact, I created a music audio player inspired on the Winamp's main dock some years ago (You can see here) but obviously it doesn't look like Winamp, since it lack off some of the features mentioned above...
So, I started over again, rescuing some ideas and code, but keeping in mind about creating my own real life Winamp...
First, I started from a "modern" skin, which preserves the main features of Winamp, and I choosed Quinto Black CT and blended this skin with my own skin created years ago...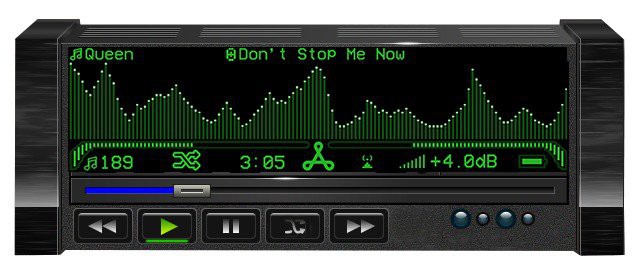 I always think about the Winamp main screen, and I believe it's so small...I understand that when Winamp was made, the software just couldn't consume many resources (my first Winamp ran on a Intel pentium mx)...
Ok then... a BIG GREEN Screen will be used, and I have this one (5.5 Inches), which I used to build this retro-game-clock before and posted here on Hackaday...

The BIG PROBLEM, but really BIG PROBLEM, are those 80's look like SLIDERS that Winamp uses everywhere (for volume, balance, EQ and so on), because doing a mechanical version of them would be expensive, bulky and noisy, but also I won't be able to remote control this kind of mechanical sliders without ataching them some sort of motor...
So... I started to play with a new ideas... more modern but clever...

I ordered long time ago about 100 RGB addressable LEDS (APA102) in small package (SMD) and I wondered if  they could be used to "SIMULATE" position and movement, and also take advantage of they ARE RGB LEDS!!!
I made a PCB for the progress bar using 25 RGB LEDS, which covers about 5.5 inches along just for testing purposes...




The APA102 are Addressable and chainable LEDS that uses CLOCK and DATA serial pins, so designing with them is very easy...
Then I enclosed the bar inside a polystyrene home made box...

I didn't like the first results, because you can SEE how many RGB LEDS are inside...

The trick was to add more SPACE...
Read more »