Intro:
This project was built with AB32VG1 microcontroller as the main controller, and the open-source RT-Thread IoT OS is adopted. This system design implements the data display via LCD screen OLED12864.
Code Open on: https://gitee.com/lk3/project/tree/master/
The project has been completed:
(1) Cruise control (speed limit is 25Km/h);
(2) OLED screen to display speed (0-36km/h);
(3) Support to display Year, Hour, Minute & Second, convenient for viewing the data;
(4) LED simulation alarm when the speed is too fast;
(5) Adjustable resistance as the electric vehicle throttle for speed control.
Hardware Specification
Kernel Part: Multithreading, multitasking scheduling, semaphores, mutexes, etc.
Component Part: Hardware ADC, analog IIC, RTC, etc.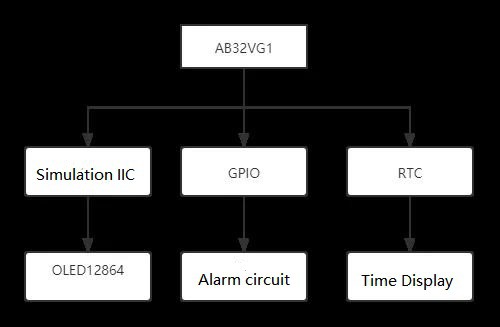 Pin Distribution
VCC 5V;
GND
SCL: PE6
SDA: PE7
Sliding Varistor:
100K: (ADC function) (Both sides of the Tap connects 3.3~5V)
IO: PE5(adc0)
Acquisition voltage 0-3.3V, (acquisition accuracy: 10 bits)
LED:
PA1: (Blue)
Button:
F1: (Mark: S2)
Software Specification
The whole project was developed under

RT-Thread Studio IDE

C programming language

The code adopts some part of semaphores and mutexes to ensure thread synchronization, and seamless switching is achieved through multithreading task scheduling.
OLED display execution function in display.c

OLED underlying driver function in oled.c

Key execution function in button.c

ADC function in adc_val.c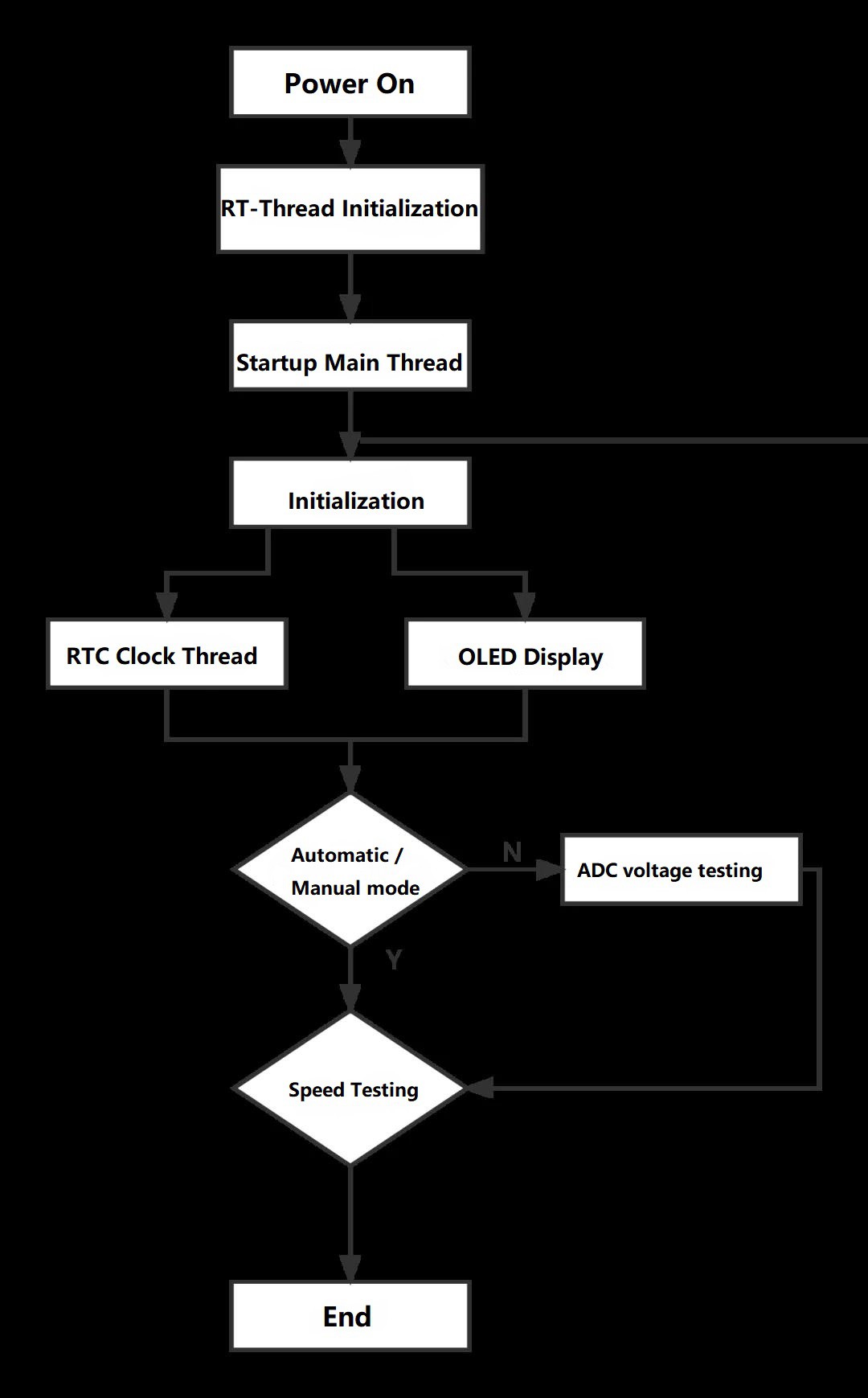 Presentation