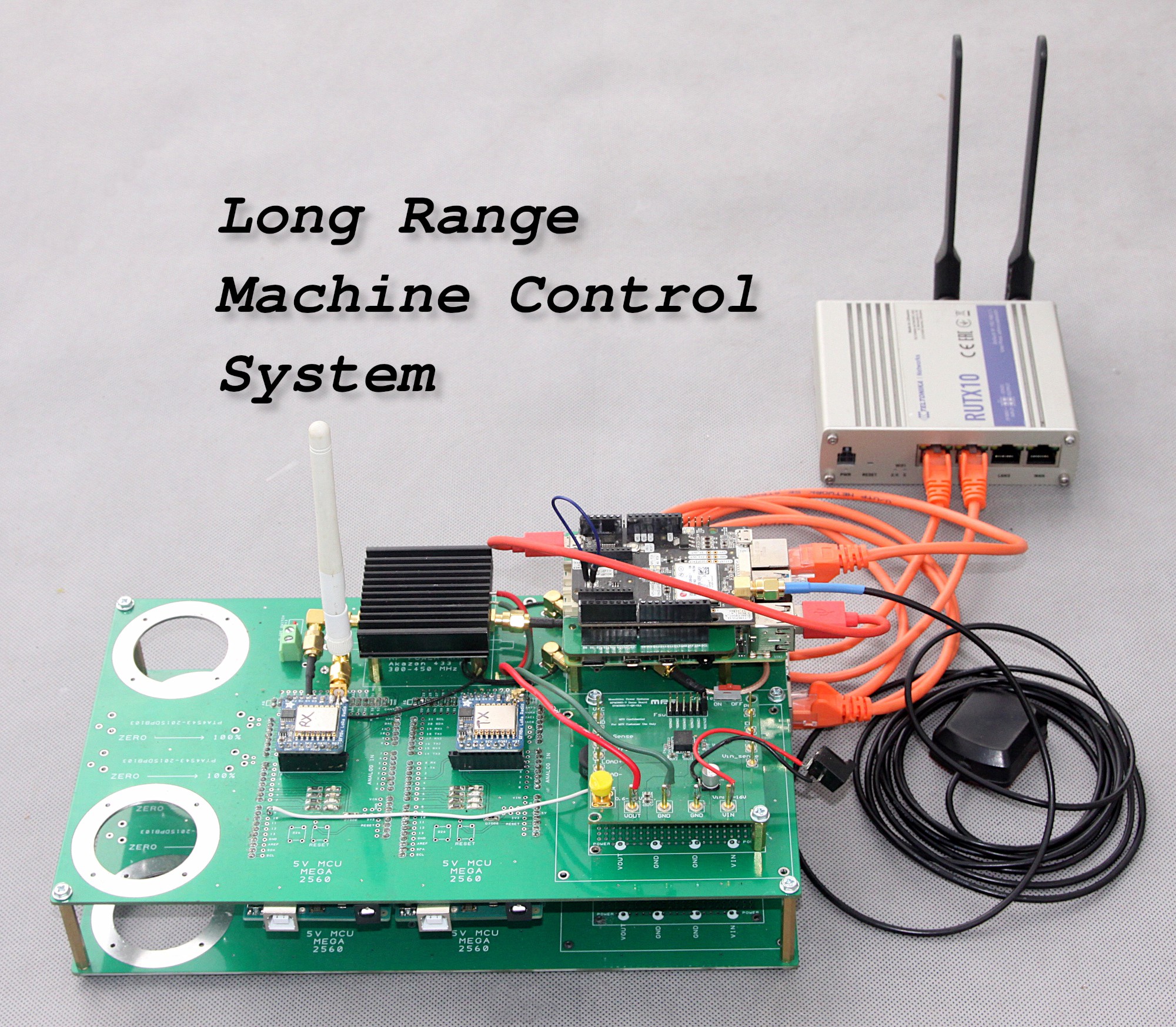 Designed to control machines in post apocalyptic environments, or just where I actually live, these gadgets integrate 4 or more LoRa radios controlled by Mega 2560 MCUs with a Raspberry Pi via ROS (Robot Operating System) so that messages, or data, can be sent over long distances in such as way that outgoing messages do not block incoming messages - it's true duplex. Most LoRa modules are only half duplex, in that simultaneous receive (Rx) and transmit (Tx) is not possible. It might well be possible to use a 'Concatenater', but that will be something for the next upgrade.
There's always a compromise between range and data speed and this system is not designed to be fast or 'Real-time' and there is significant lag between sending and receiving messages. Imagine we are controlling a rover on Mars, but rather than 15 minutes of lag, we have about 10 seconds. In a disaster area such the aftermath of hurricanes, where key infrastructure has been destroyed, this system could be used to relay encrypted messages back and forth to other distant locations without the need for setting up any kind of network, which is what is meant by the term 'Peer to Peer'. However, this does not mean that simple networks could not exist as time after the singularity ticks on.
Each module also has Joysticks and a slider pot so that we can control our Mars Rover from Earth. Obviously, the Rover or 'Dog' does not need the joysticks unless some aliens need to control similar machines on Earth. There is also a vast array of blinkenlights for diagnostics and general notification that stuff is happening, which may also be quite entertaining for the Martians.
This equipment can be used to transmit and receive data and verify the integrity of the data by making call backs. But also can perform actions based on what the data presents. For example, if water levels in a river are determined to be getting to critical levels, various alarms and messages can be created via ROS and sluice gates could be opened to divert water away from settlements..
ROS is installed on the Mega 2560's as the 'Rosserial' library and on the Raspberry Pi as ROS Melodic. Communications between the 3 modules happen via USB and ethernet via a router. Other features on the gadgets include a choice of two medical grade power supplies, an RF amplifier for the LoRa Tx and a choice of two surface mounted RF band pass filters.
This system is designed to be as self contained as possible and so 3G/4G/5G was not considered to be a viable option. We did actually try WIFI a couple of years ago, but the neighbors started complaining about machine data interfering with their Netflix. They obviously did not realise that there would be no more Netflix after the climate change Armageddon, but never mind. The problem was that the range of the WIFI was very poor without using high powered RF amplifiers. Also, I live on an island in the middle of the Irish sea and 4G connections are very poor / non existent and, again, this kind of infrastructure would easily be destroyed by hurricanes, hackers, emergent Ai intelligence or invading aliens.
Being realistic, it's probably not going to be possible to put a Starlink system on each and every Rover (dog) and it does take at least 3 Rovers to effectively herd goats. Maybe this would be possible in 5/10 years in the future but my cryogenic sleep chamber has been malfunctioning so I chose to use the tools that were available to me right now and within a reasonable budget. Luckily, data from positioning satellites is completely free and fairly straight forwards to process. This project takes terrestrial positioning to the next level by incorporating a positioning correction system which sends data to the Rover from a stationary reference point. Goats can now be herded to a precision of plus / minus 10mm !

Main Modules so far:
Nest (Mission Control Centre):

Raspberry Pi ROS Master ..... communications with the Arduino modules via ROS
Raspberry Pi ROS Slave...
Read more »