GERBER PCB :
https://mega.nz/file/XQYUER7S#aUKRBVMLk8zPHfmsMrhQ-xXXSb_rtNmhb6ImHSmOqSA
DATASHEET LM2576:
https://mega.nz/file/fUIDCJzT#yc8Jef07d45W0dT6iBU0rC8ROHA5i2YEwe2bpnCidpg
We use the adjustable ADJ regulator LM2576 where the output voltage can be found by formulas, that is, get whatever voltage we need at the output.
The LM2576 is a monolithic voltage regulator IC that provides all the functions of a Switching regulator, capable of controlling 3A loads with excellent line and load regulation. These devices have voltage outputs of 3.3V, 5V, 12V, 15V and an adjustable output version.
Requiring a minimum number of external components, these regulators are simple to use and include an internal frequency and fixed frequency oscillator.
Characteristic:
·        Output versions: 3.3V, 5V, 12V, 15, Adjustable
·        Range: 1.23V to 37V +/-4>#/p###
·        Output current: 3A
·        Wide input voltage range: 40V to 60V
·        Requires only 4 external components
·        Internal frequency oscillator set to 52KHz
ELECTRONIC COMPONENTS:
·        1 LM2576 IC
·        1 COIL 100UH
·        2 DIODES 1N5819
·        2 ELECTROLYTE CAPACITORS 1000UF50V
·        3 RESISTORS 8.2K – 220 OHM – 680 OHM
·        1 DC JACK
·        2 TERMINAL BOARDS 2 PINS
·        1PCB
CHARACTERISTIC:
·        VIN 40V MAX
·        IMAX 3A
·        OUTIMAX 3A
·        STABLE
VARIABLE OR FIXED VOUT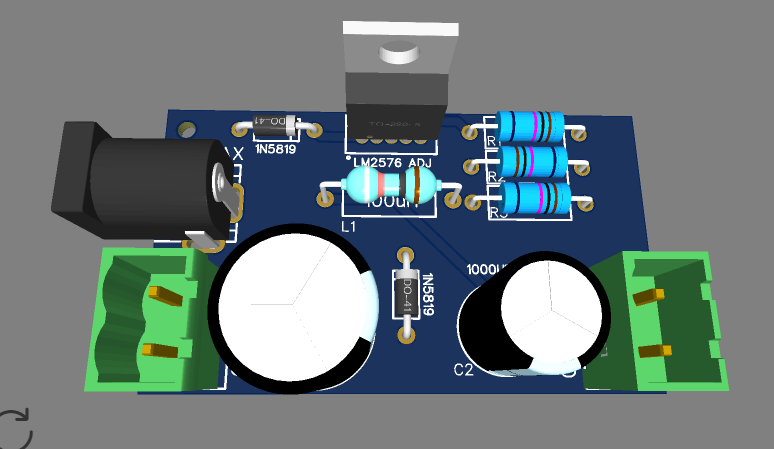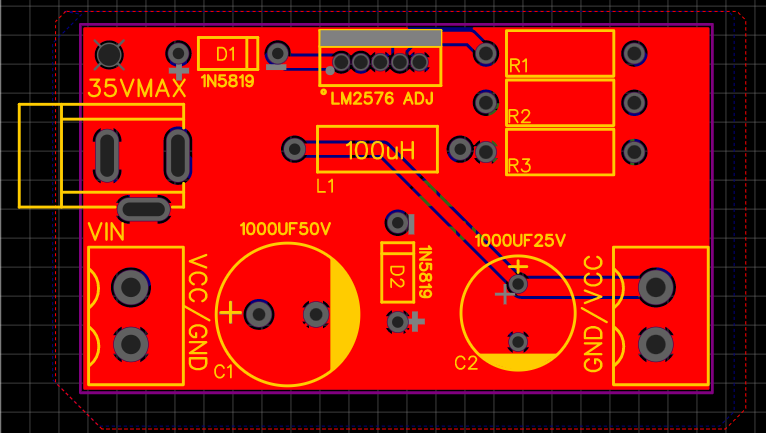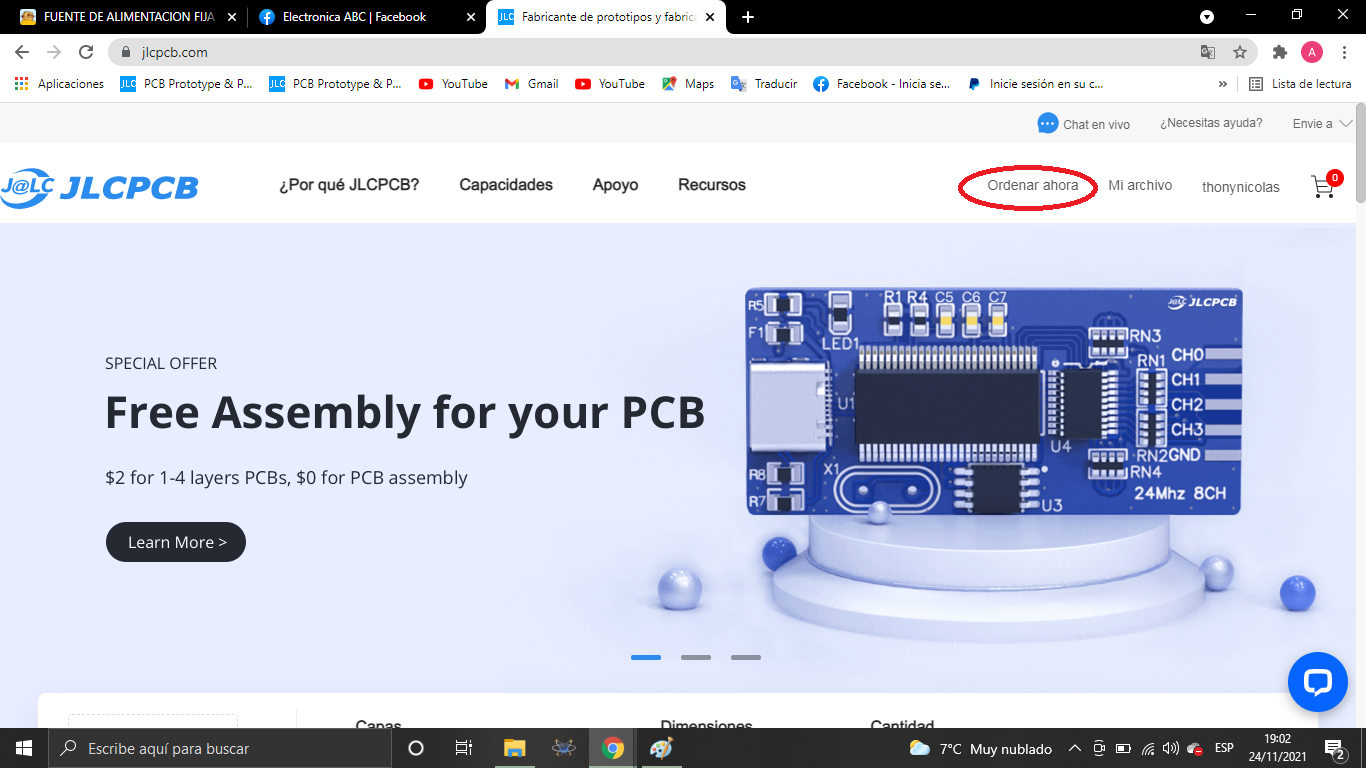 We thank JLCPCB for professional PCBs
Order your PCBs here
 5PCBS AT $2
GERBER PCB:
https://mega.nz/file/XQYUER7S#aUKRBVMLk8zPHfmsMrhQ-xXXSb_rtNmhb6ImHSmOqSA