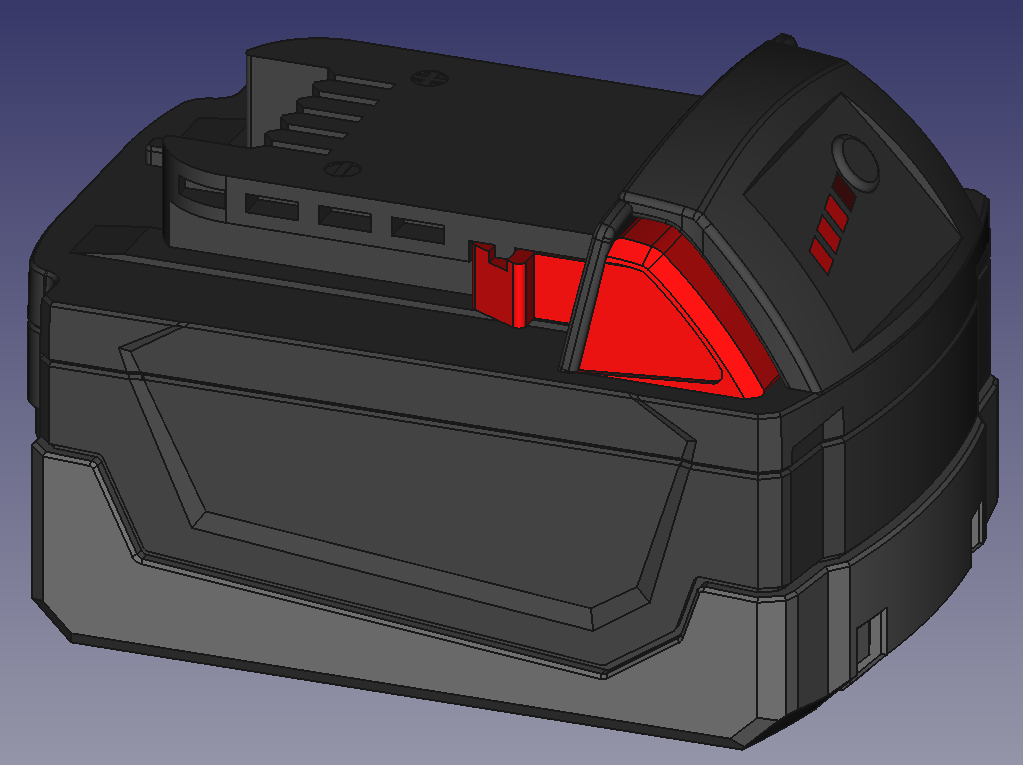 Then then I need a model of the controller board so more measuring and reference photo digitizing and a FreeCAD model was born.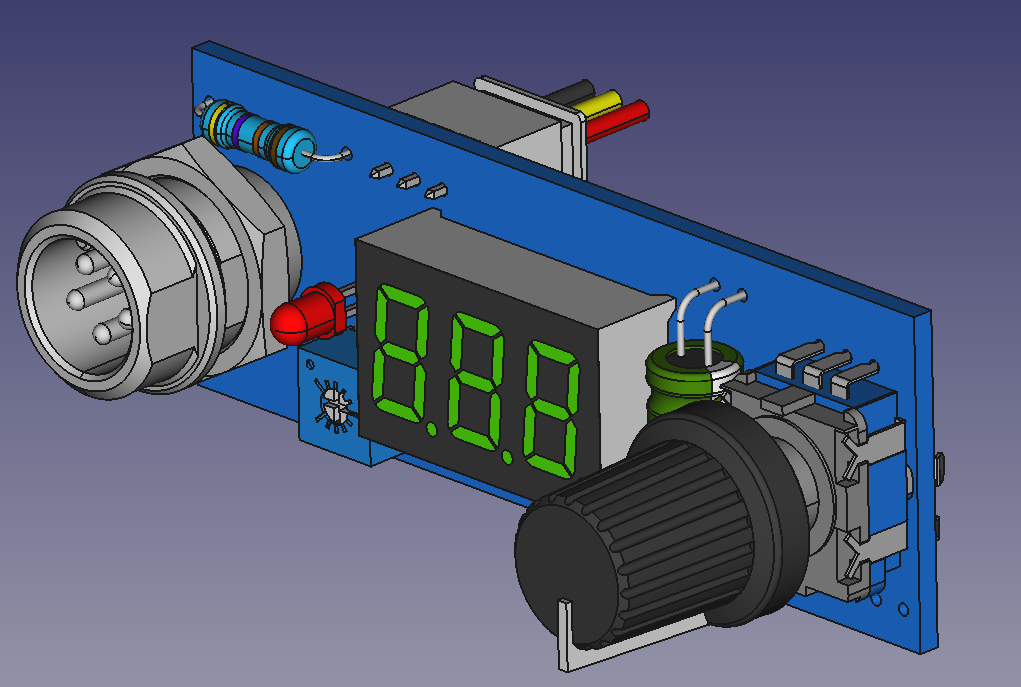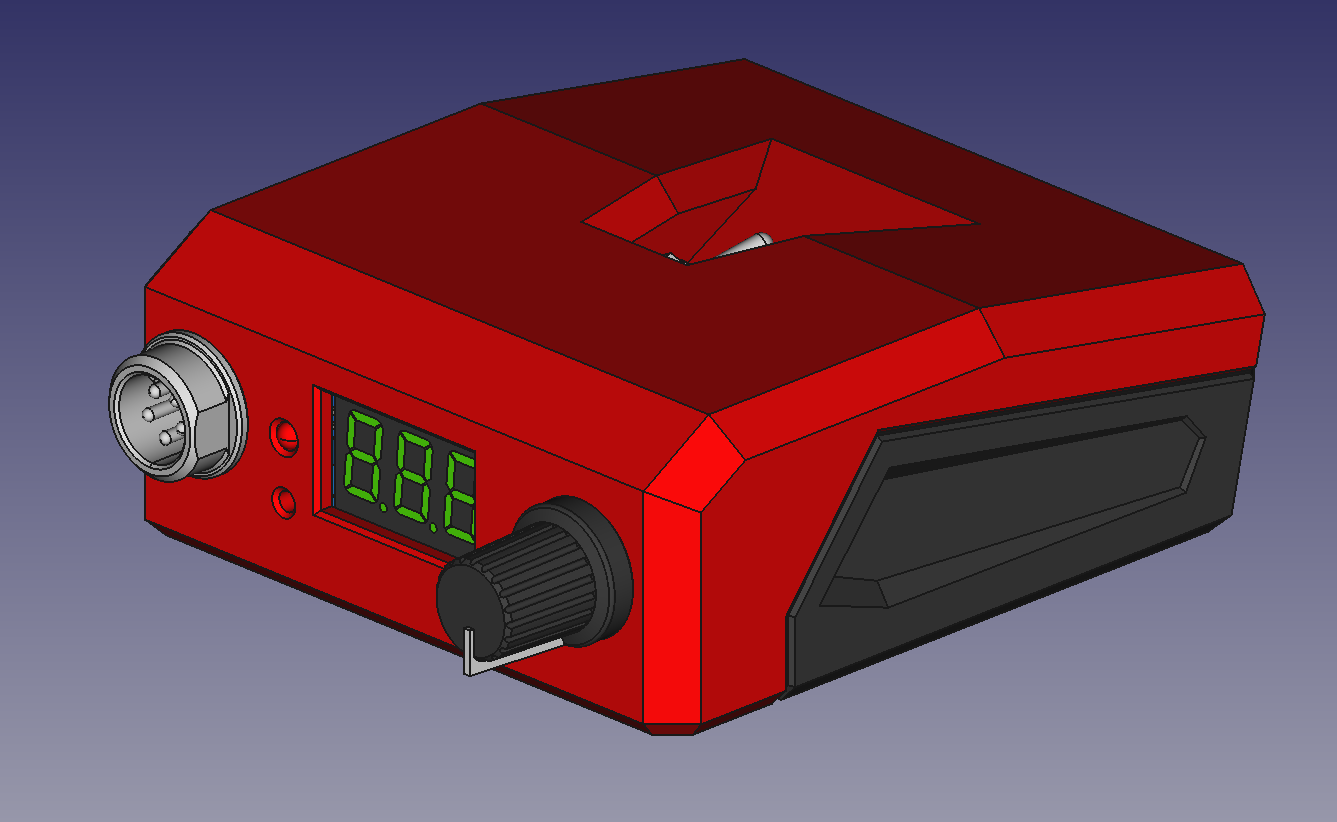 I think that the look and feel is quite good and could be a product that belongs in the M18 tool family.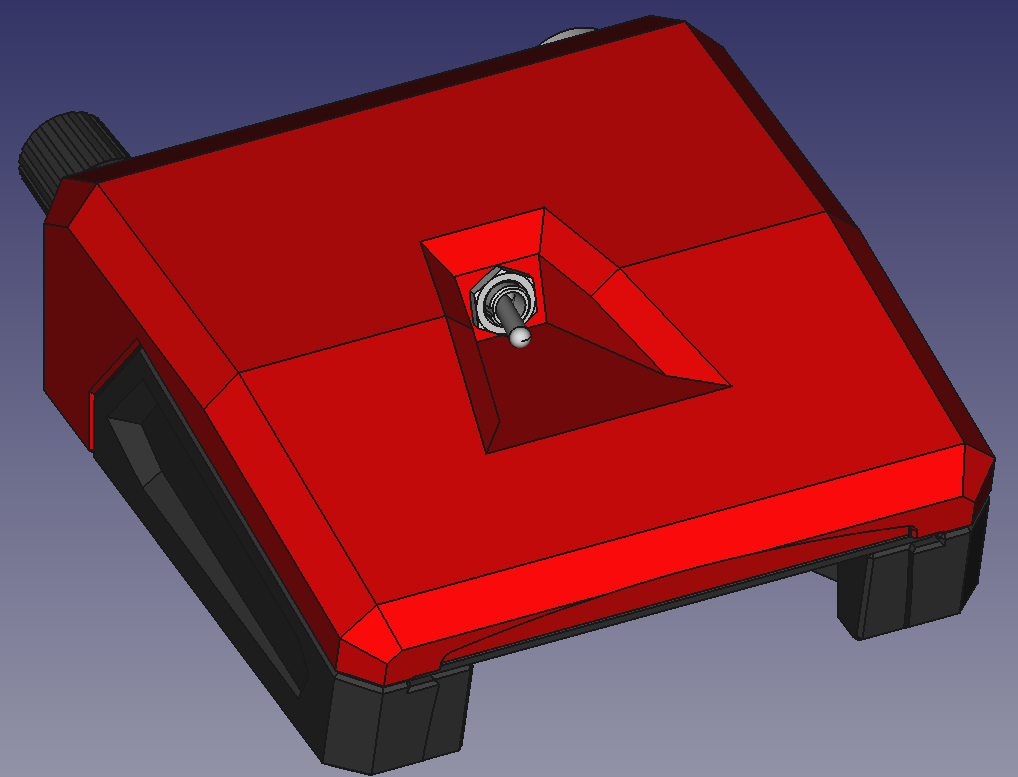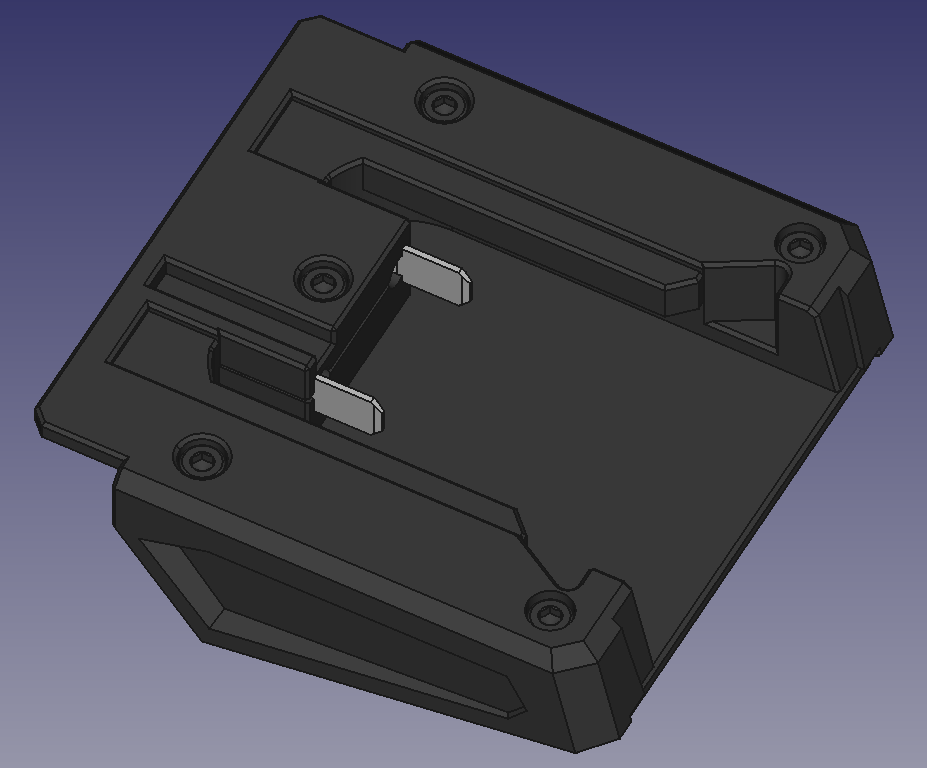 To connect to the battery terminals, I designed a mount that clicks onto the battery and uses male blade stile lugs and ring terminals soldered to a solid copper wire. The lug assemblies are clamped in place by the two piece bottom of the case.

After I had the basic design done I refined it a little to have an attached holder for the soldering wand, and a swing out hook for holding a roll of solder.