Schematic Ver 2.0 with no battery, to use with USB type-C for 5v power and sketch upload.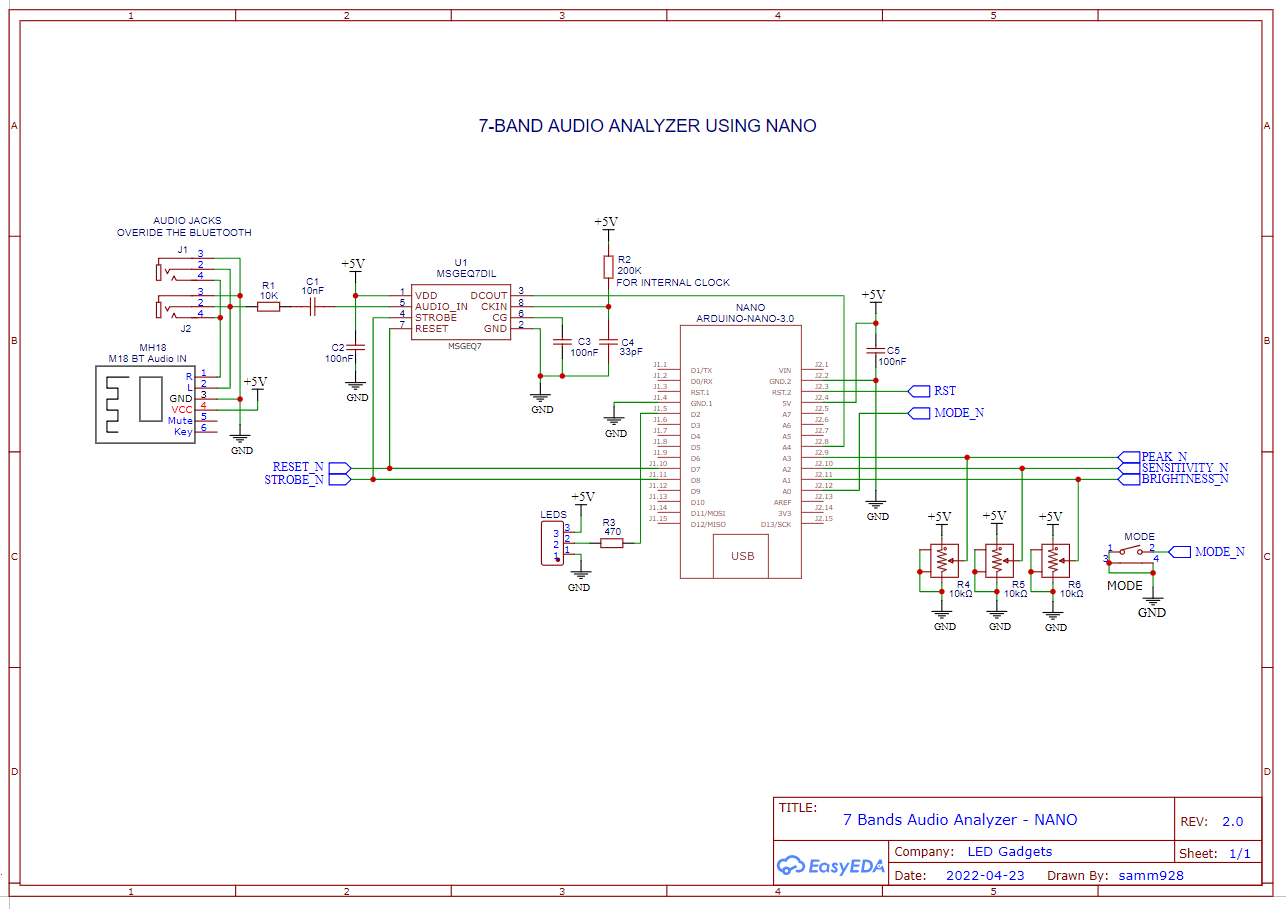 PCB Layout Ver 2.0 single sided with two mounting holes.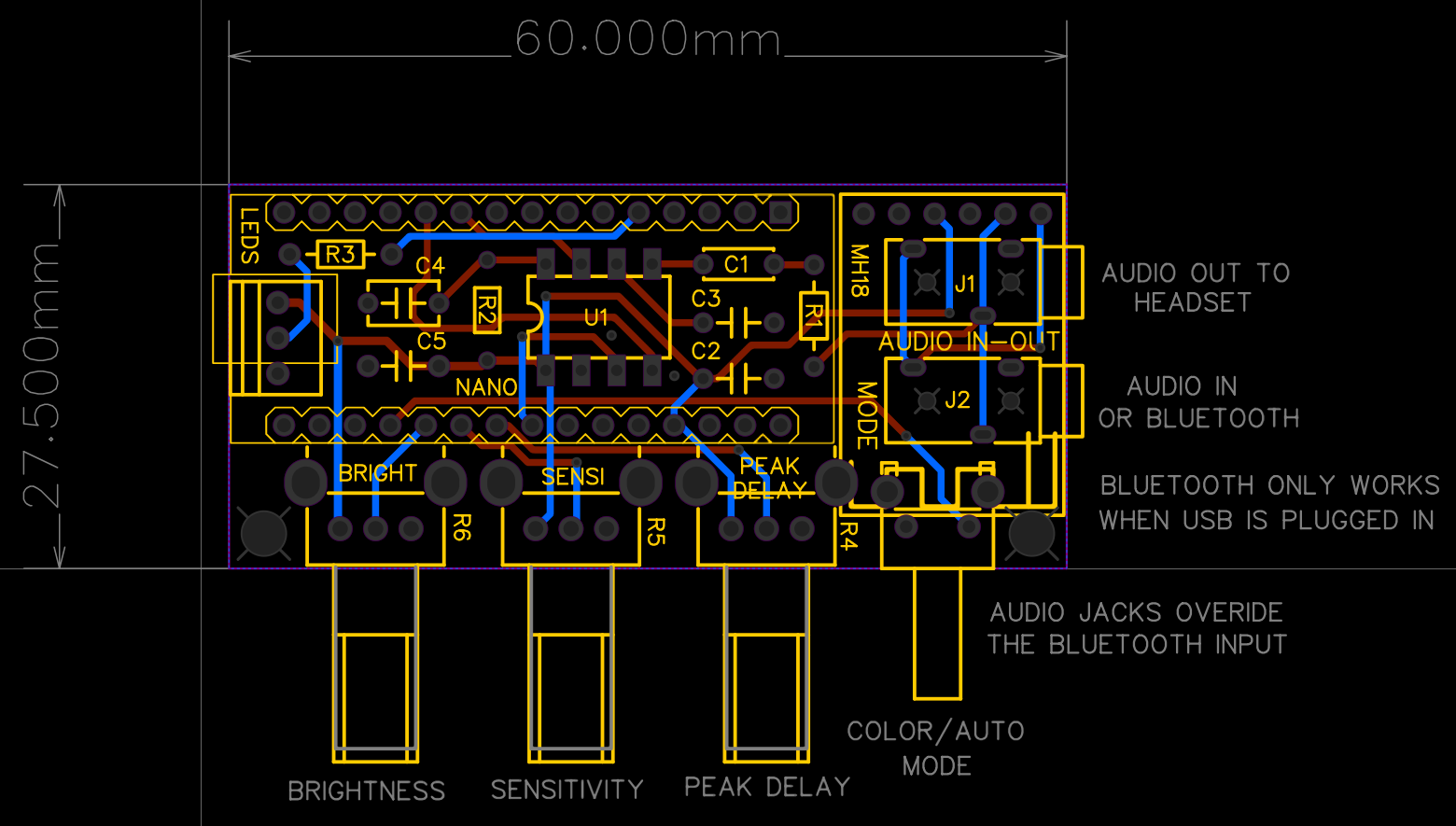 Try using headers to plug in the Nano. It is much easier to swap a new Nano that is already preprogramed with a different Sketch for new colors and patterns.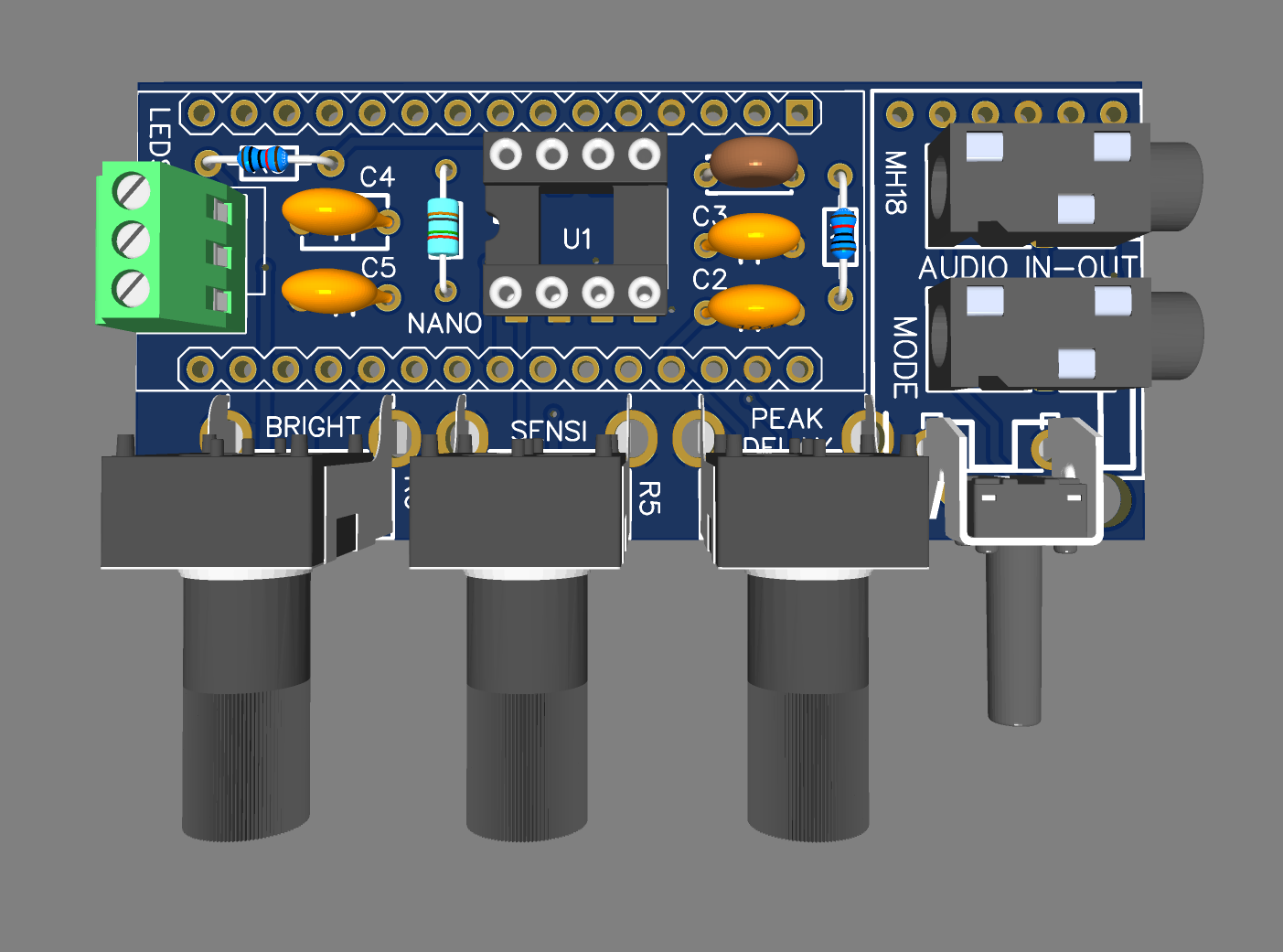 Schematic for Ver 3.0 with battery and charging circuit ..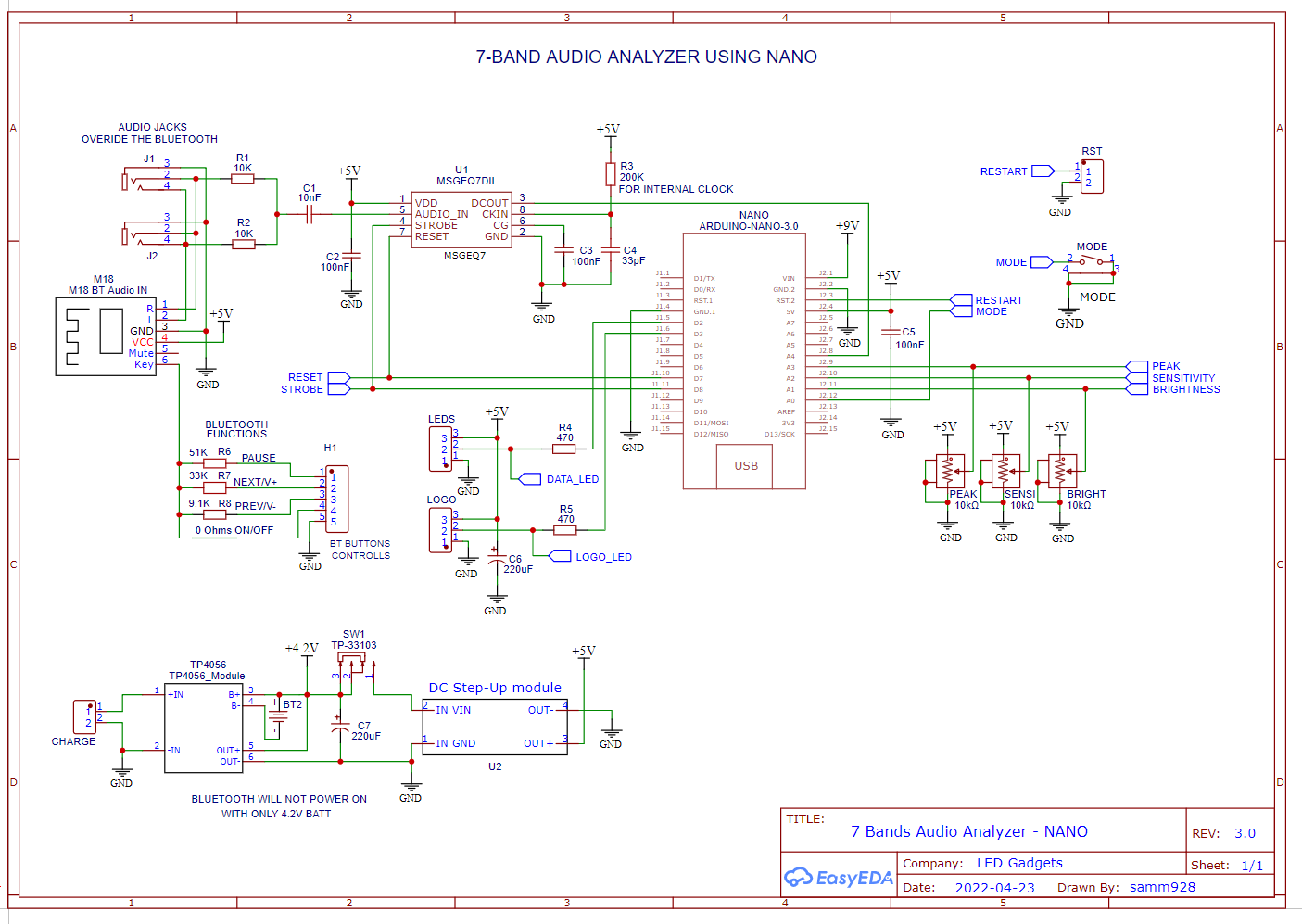 PCB Layout Ver 3.0 with AA battery on top the side and charging circuit on the bottom ..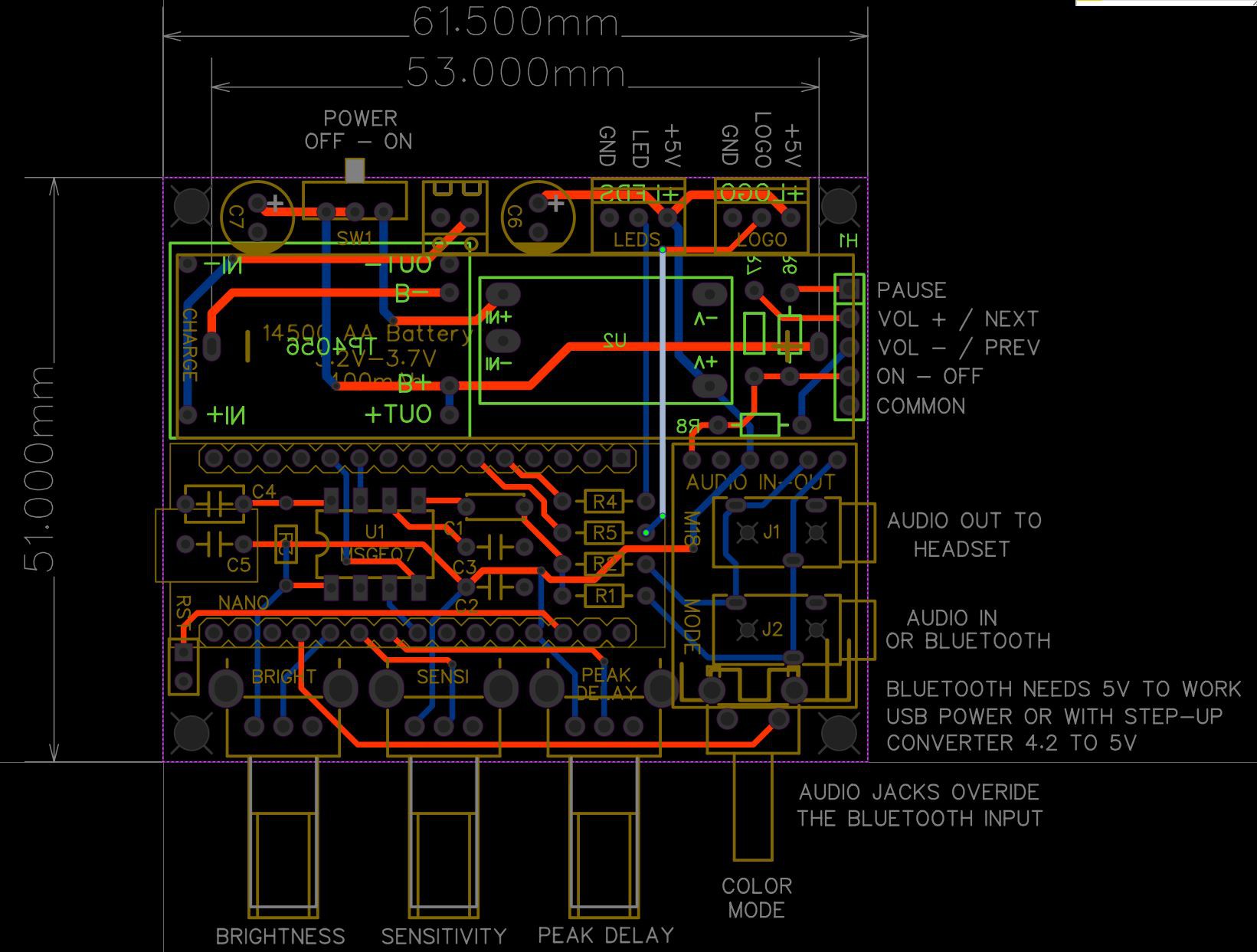 AA size batteries usually are between 600mAh - 800mAh and don't last very long depending on the LED brightness. You might want to add a 16850 cell in parallel. Added on-off switch and 4 mounting holes.