This project addresses two challenges. First, it addresses the challenge of finding clean and sustainable alternatives to fossil fuels, by demonstrating a new method of energy collection with many desirable characteristics for grid-scale production like widespread availability, negligible downtime and no hazardous waste. Secondly, it addresses the difficulty in overcoming existing scientific dogma preventing the widespread adoption of these methods of energy collection by packaging this method in an example system which is as easy as possible for others to build and test for themselves, to prove for themselves that it works.

The Onshape projects for the 3D models can be found here and here.
The Github repository will be here when finished.
At present, this project provides instructions to make a small battery-like power cells like these: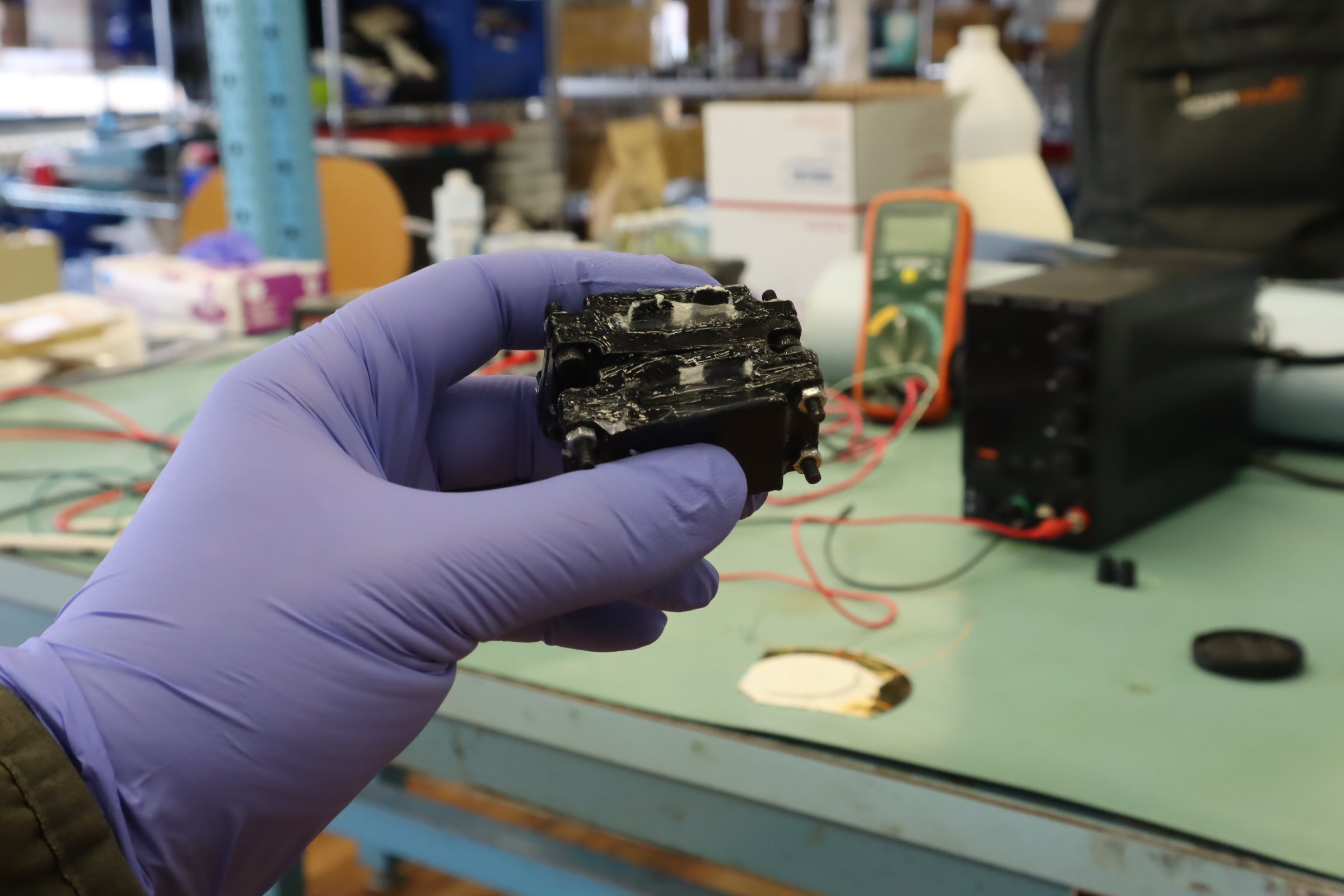 The Bipolar Membrane Energy Harvester uses a pH pump to drive a fuel cell to produce electrical power. It is well known in the literature that bipolar membranes create a very slight pH gradient in the volumes of water they separate. Usually this is viewed as an equilibrium/steady state phenomenon where the two liquids are at their steady state with respect to their boundary conditions, but when a flowback channel is added, as long as the diffusion rate is less than that of the bipolar membrane am appreciable pH difference remains despite the diffusion. This effect can be tapped to produce electrical power.

This avoids the second law of Thermodynamics, as opposed to violating it. The second law makes various assumptions about ergodicity and weak coupling which are not true for this system and a family of systems like it. If you're interested to know more you can read all about it in this book, chapters 3 and 7, Challenges to the Second Law of Thermodynamics by Capek and Sheehan, available on Amazon and elsewhere.

This project will provide instructions so you can prove to yourself that this works, and also so that you can use it to generate small amounts of electricity from ambient thermal energy. The pH gradient flow cell is easy enough to build and test, but the bipolar membrane device is very sensitive to contaminants so to prove nothing else is producing the power is somewhat involved.
Once we have demonstrated this proof, constructing a system that utilizes this effect is quite feasible. The power output will be small- just nanowatts for the proof of concept - but it can scale enough to run low-power electronics indefinitely.

Part 1: Prove out the concept

Develop a pH Gradient Flow Cell and demonstrate its operation
Develop a pH Gradient producing bipolar membrane device and demonstrate its operation
Part 2: Demonstrate electricity production

Integrate the bipolar membrane device and the pH gradient flow cell
Troubleshoot and refine the design: scale it up for use with microelectronics.