MSX-2+ Setup:

I've been working on a MSX upgrade during last months and between february and april I got stuck due to many v9958 fake chips. I could have everything working in early April and define the organization of the boards after testing. MSX2 uses VDP v9938 while MSX2+ uses VDP v9958 and has a real time clock. Unfortunately the Beer 202 IDE does not have ROM support for MSXDOS2 and it was necessary to replace it with an interpretation of Sunshine IDE.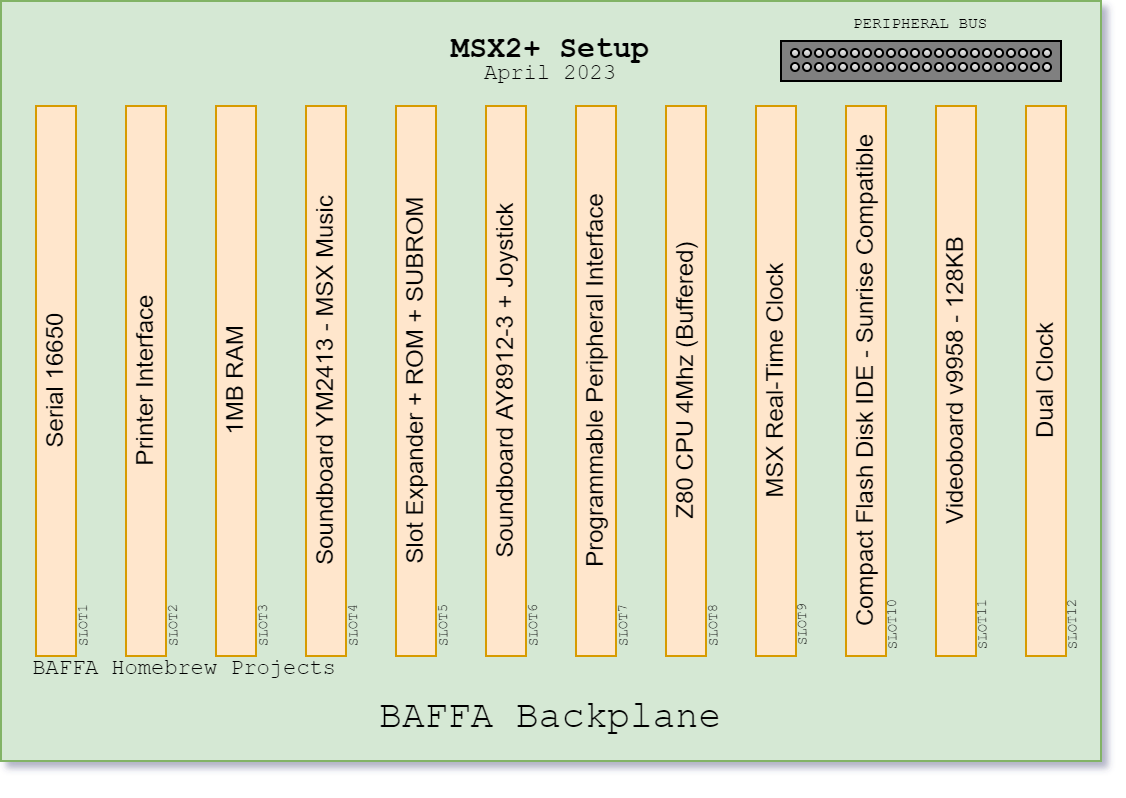 I am proud to say that this project is sponsored by PCBWay.

Finally, I could test all the boards together. Now, it's possible to upgrade the Baffa-X from MSX1 to MSX2+. It replaces the VDP v9958 (compatible with other Baffa-2 projects), Memory of 64KB by  1MB Ram Board (megaram) and adds Rom/SlotExpansion and RTC Boards.
Baffa-X (Baffa-2 with MSX Boards) now has a Wifi Modem based on 16550 and Esp32. It's similar to original Baffa-2 SIO Board and compatible to BadCat Card software/terminal.