Technical specs
This breakout board targets the v3.x series of the Arduino Nano (and compatible clones), while trying to be usable with other boards like the Pro Micro and v2.x series of the Nano. It makes available Serial (TX/RX) line, Digital, Analog, PWM, and I2C functions, while maintains the same form factor as the Nano board. Since all the above boards have slightly different pinout and very little space on the breakout board to indicate all the possibilities, the silkscreen tries to indicate the usage for the Nano v3.x, while additional documentation shows the functions on other boards.
| | | | | | |
| --- | --- | --- | --- | --- | --- |
| | Serial/D | D/I2C | A/I2c | Analog | D/PWM |
| Nano v3.x | Rx/D0, Tx/D1 | D3, D2 | A5, A4 or I2C | A0, A1 | D9, D10 |
| Nano v2.x | Rx/D0, Tx/D1 | D3, D2 | A3, A4 | A7, A6 | D9, D10 |
| Pro Micro | Rx/D0, Tx/D1 | D2, D2 or I2C | A5, A4 | A0, A1 | D9, D10 |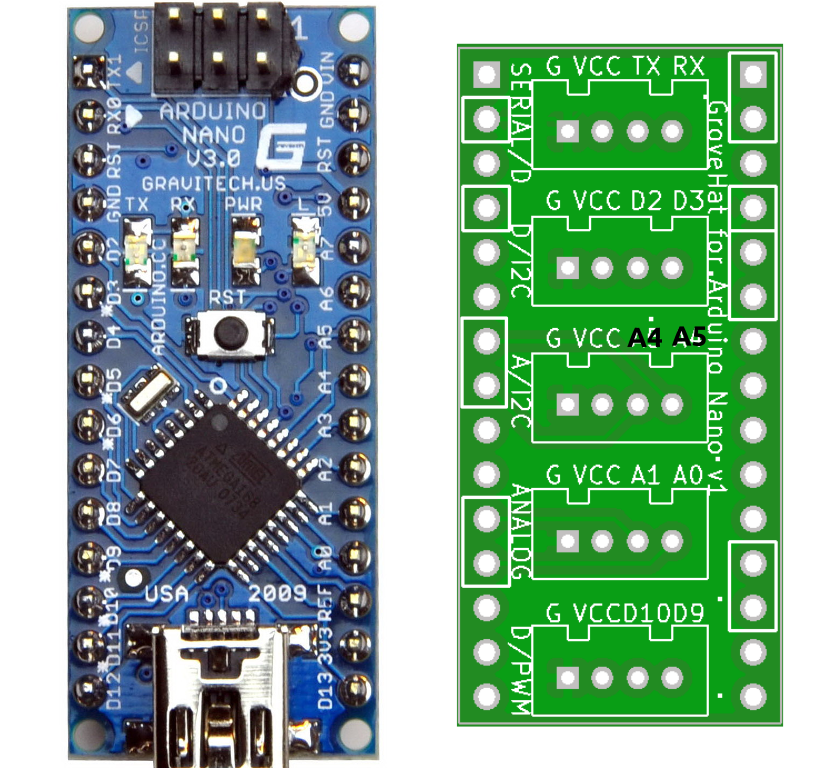 Above: matching up the Nano and GroveHat: fits onto the back of the Arduino board.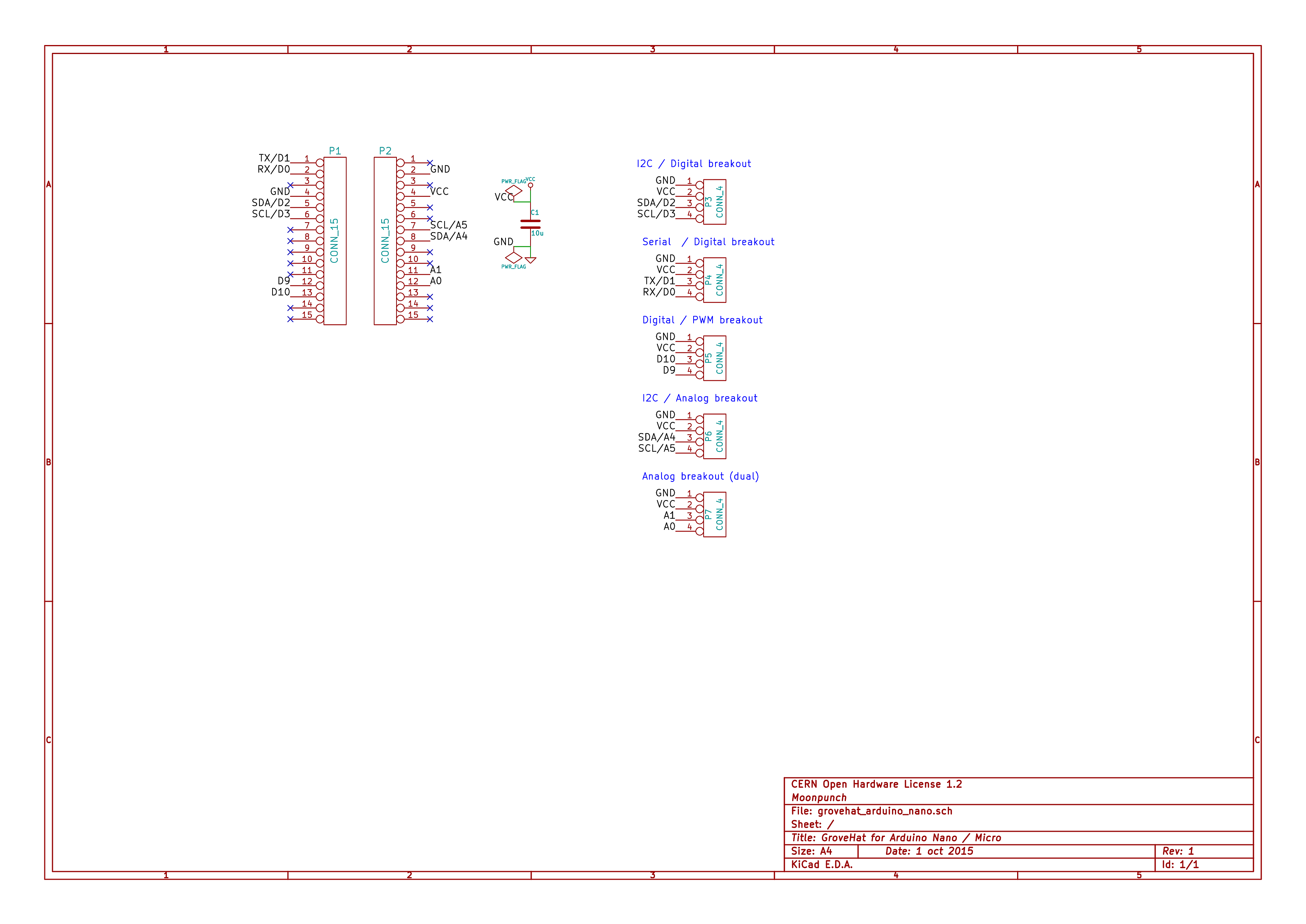 Above: Schematics
Errata
Known issues with the v1 board (mostly harmless, just for reference) The A/I2C socket's silkscreen wrongly indicates the pins for A4 and A5, they should be the switched: for most Grove-compatible analog devices use "A5" in the sketch (Nano v3.x) The A4/A5 pins are not marked as used with a silkscreen square around them on the side These issues will be fixed in future PCB runs!
Get one
Revision 1 is not available on Tindie: GroveHat for the Arduino Nano.
License
The board is released under the CERN Open Hardware License 1.2.