Badge to Badge
Remember those TI graphic calculators that had a cable to transfer programs? The badges can work in the same way.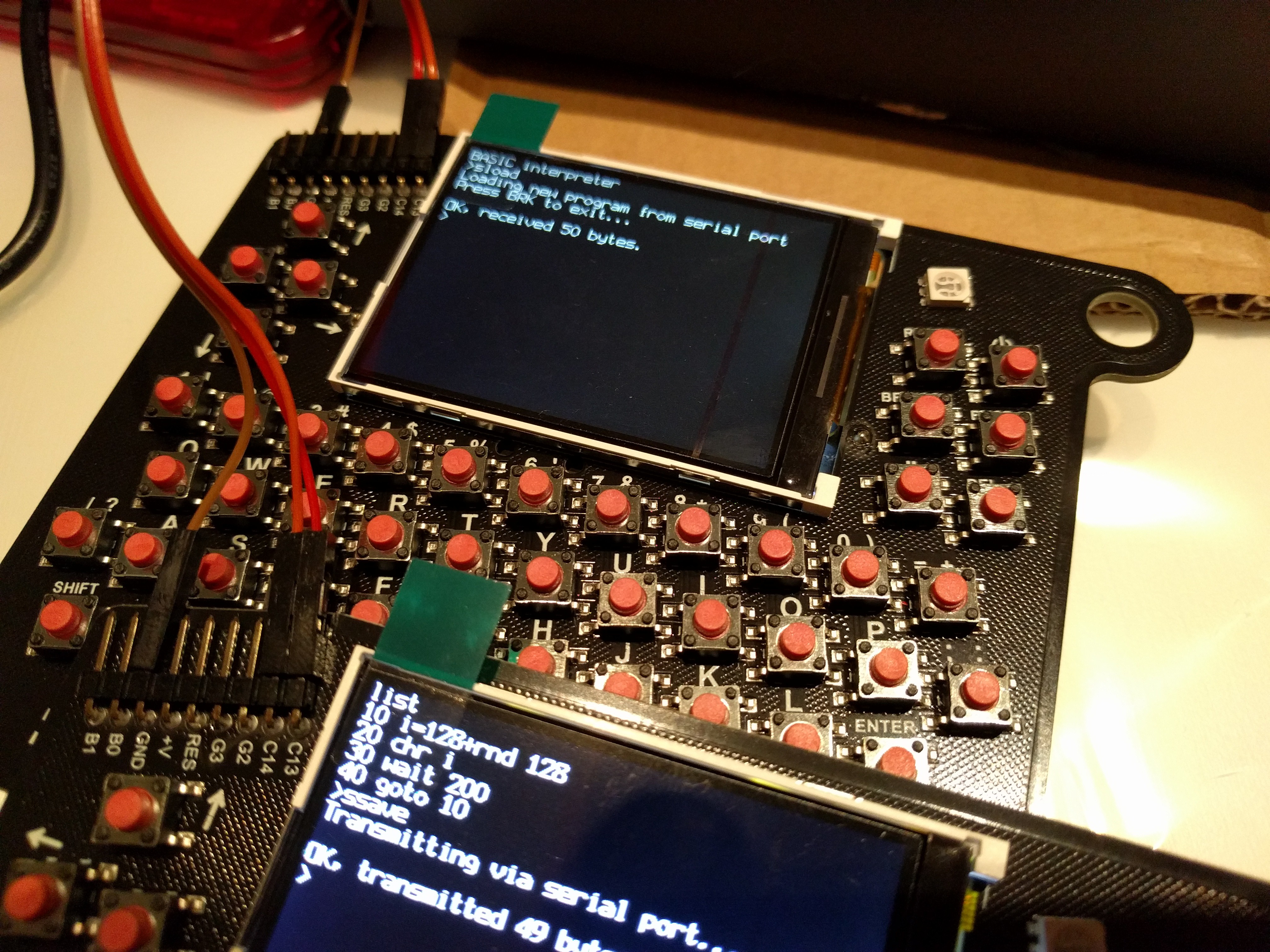 Connect the GND pins on the expansion header.
Connect C14<-->C13 and C13<-->C14 on the two badges.
On receiving badge type "sload" and it will wait for program to arrive
On sending badge type "ssave". Program will be sent. Receiving badge will report 1 byte more than sending badge to indicate the zero terminator
Type list on receiving badge to see new code in the program buffer.
         IMPORTANT TIP: If the receiving badge doesn't react, reset that badge (shift-reset) and try again.                                                   Sometimes this is necessary after first connecting the cables.
Computer-to-Badge
A serial-to-TTL cable will allow you to communicate between the badge and a computer. If you own one of this cables we highly recommend you bring it with you! We will have cables on hand but it will be necessary to share them so extras are great!
Wiring Diagram:
Badge Pin Ground (GND) --> Ground on serial cable
Badge Pin TX (C14) --> RX on serial cable (White in this example)
Badge Pin RX (C13) --> TX on serial cable (Green in this example)
Important: Leave voltage disconnected (Red in this example)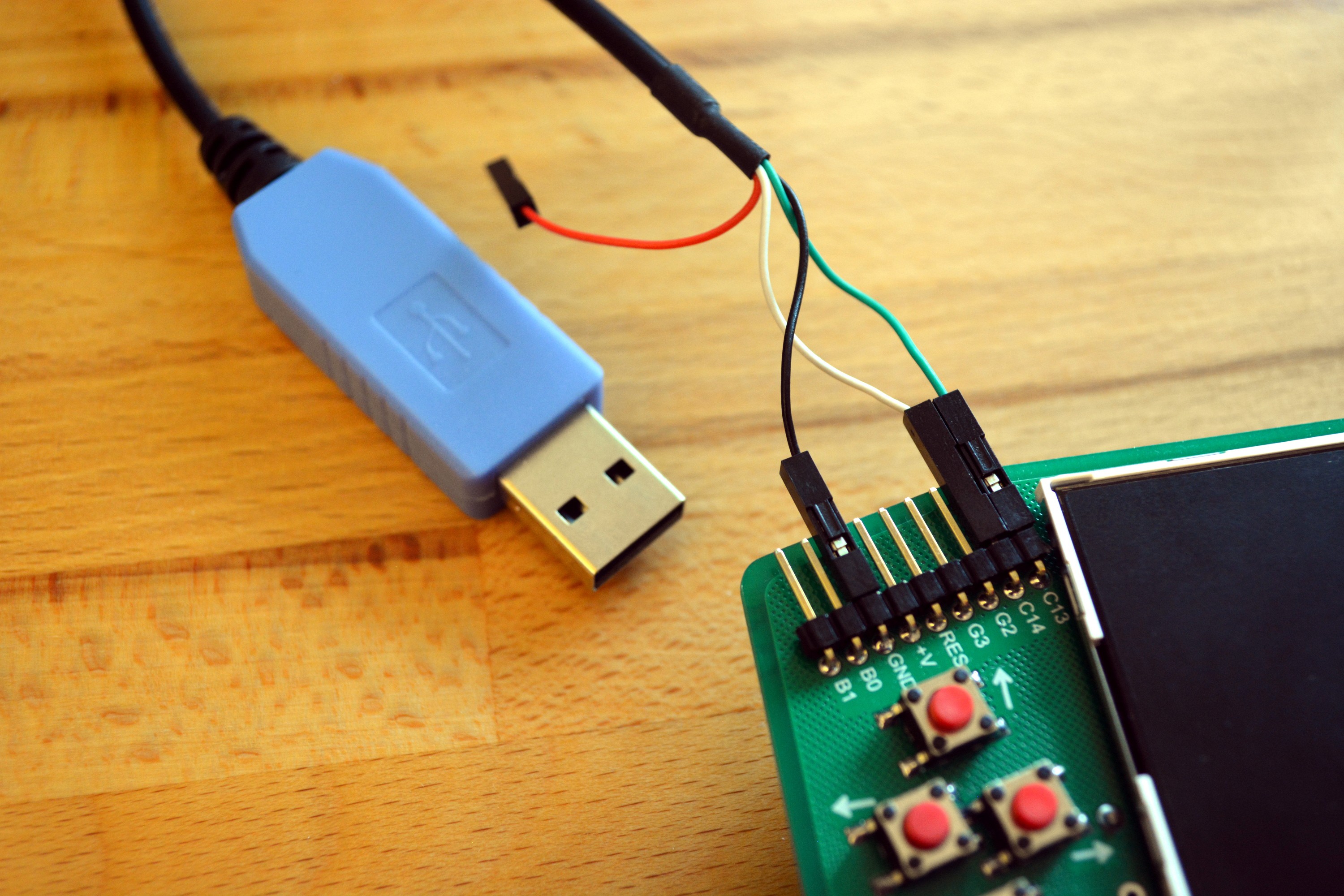 Serial Connection Info:
Baud: 19200 8N1
In basic, use command ssave to send program buffer as string
In BASIC, use command sload to recieve string into buffer
CP/M includes xmodem. Check your computer's serial program to ensure it supports this protocol. In the Z80 Emulator, switch to b: drive and run command similar to this: xmdm r d:FILENAME.EXT
Linux: Simple Instructions for Transferring BASIC Programs
This quick walkthrough assumes that USB to TTL serial cable will enumerate as /dev/ttyUSB0. Look at dmesg output after plugging cable to ensure this is true.
Setup simple Linux serial connection:

dmesg and look for where the serial cable is mounted
sudo chmod 777 /dev/ttyUSB0 #Make sure you have access to the USB port
stty -F /dev/ttyUSB0 19200 #Set proper baud rate
stty -F /dev/ttyUSB0 #Check to make sure rate was set correctly
Send a File to Badge
On the badge, type sload into BASIC
On computer type: cat basic.txt > /dev/ttyUSB0
On the badge, press BRK
Receive a File from Badge
On computer type: cat /dev/ttyUSB0 > newbasic.txt
On the badge, type ssave
On computer type CTRL-C