The ESPresso Lite uses the popular Wi-Fi chipset ESP8266 developed by Espressif Systems, a Shanghai-based semiconductor technology company. The tiny ESP8266 packs a punch as a 32-bit 80 MHz microcontroller unit (based on Cadence Tensilica LX106 MCU), with fully-integrated Wi-Fi radio, baseband demodulators, TCP/IP stacks, supporting 802.11B/G/N WiFi standards, WiFi security protocols and I2C, UART, SPI and SDIO peripherals.
Since ESP8266's emergence in late 2014, there has been a steady rise in ESP8266-based hardware coming into the IoT market space. Most are in the form of modules, break-out boards, and development kits. As such, a high level of technical ability is required in order to develop viable IoT solutions commercially. Unless something is done to grow its user base beyond hardware geeks, it will continue to be just a mainstay among serious hardware developers and hobbyists.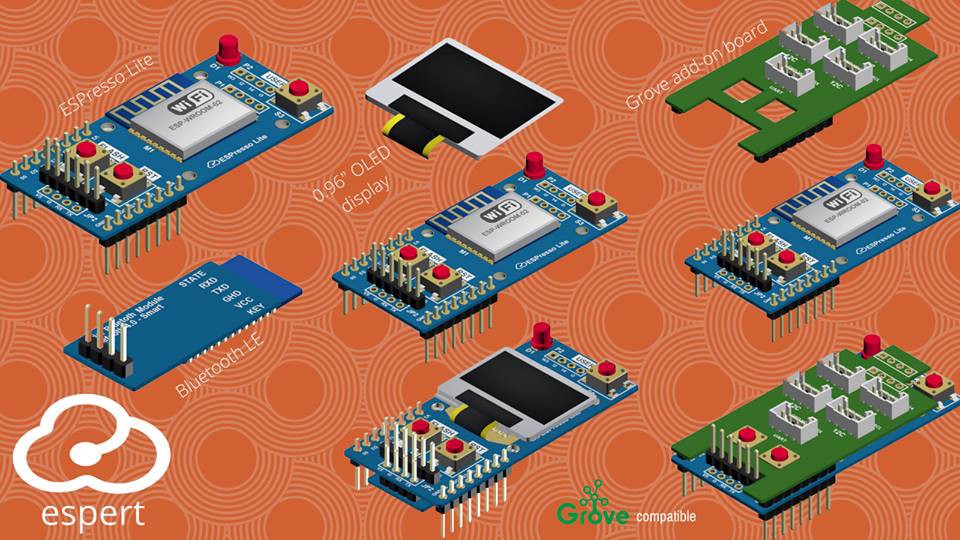 Having spoken to non-technical persons and understanding their fears, we sought to build the next generation of IoT hardware that allow anyone to learn, use and apply the technology into a variety of customized products, services and solutions. We went back to the drawing board and bounce a few conceptual ideas that eventually will became the starting point for the ESPresso Lite. Over time we will be releasing a range of boards for user testing to get their feedback. Ultimately, we hope to introduce a system of interchangeable modules that will cater to our users' diverse needs.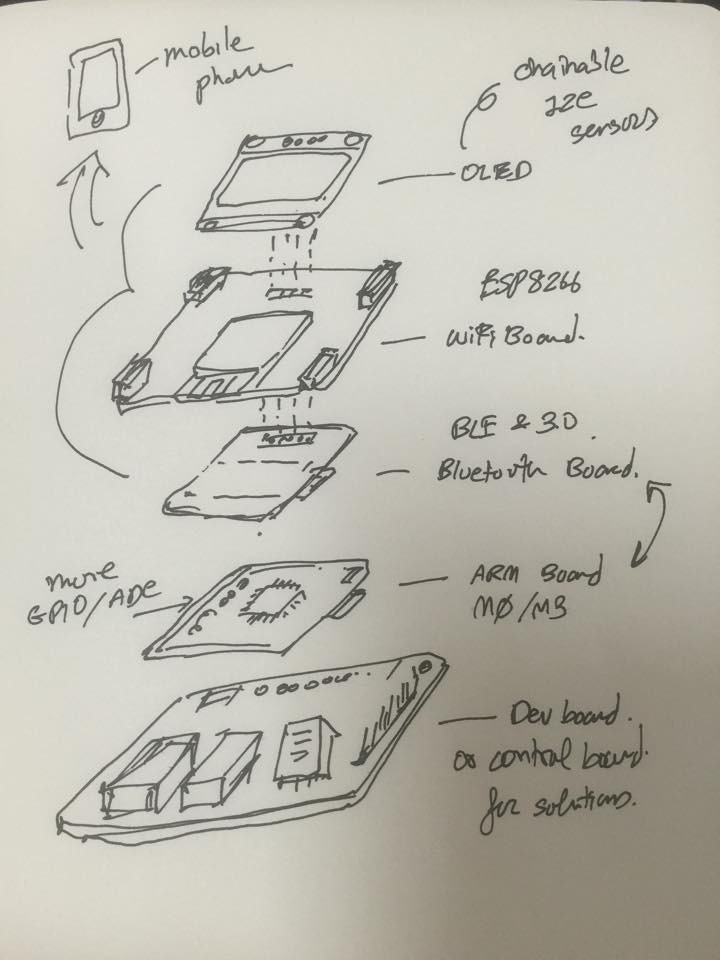 We conceptualised the ESPresso Lite board as a no-frills basic Arduino-compatible Wi-Fi development board with direct connectors for Bluetooth BLE 3.0/4.0 (dual mode) and generic OLED display modules. Essentially, the ESPresso Lite is catered for anyone who wants to learn, tinker and build their own weekend IoT projects.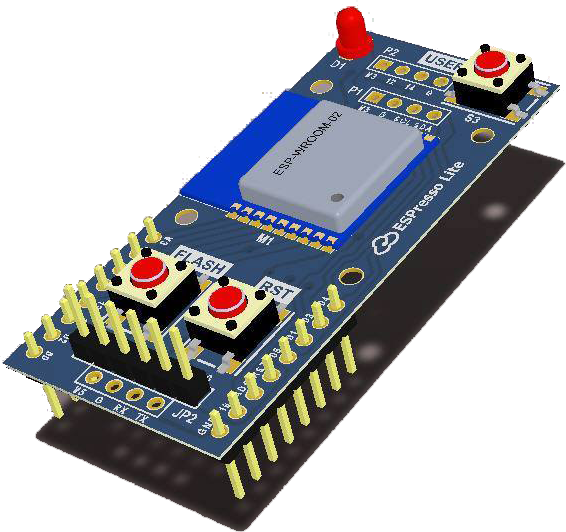 A library of Arduino codes will be provided to make programming and customisation easier for novice learners. In addition, a suite of STL files will be made available for those looking to 3D print their own enclosures. All this is supported by an mobile app that will configure the devices simultaneously and help launch your first cloud service within minutes. Build your own wearables. Test your customized smart home solution. Prototype your own interactive beacons. The sky is the limit.