We didn't want the book to jump from the middle of one song to another if a page is turned, so a certain operating logic was established.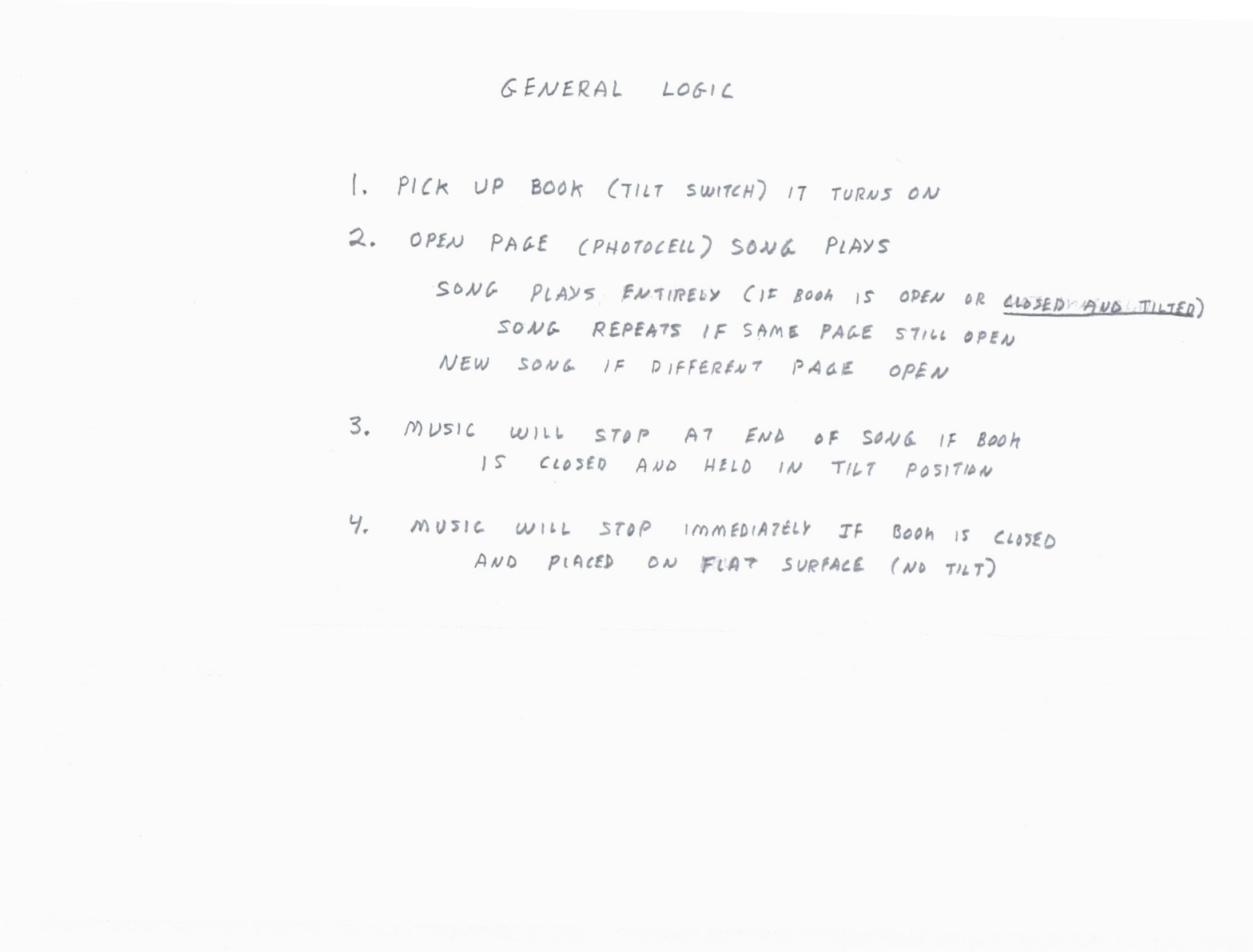 Build instructions, 3d print (also design) files and royalty free music are included within this project. 
Below is an overview of the Notable Board Book project.
Here's a video of a functional prototype.
Instead of buttons to select a song, photo resistors will indicate which page is being examined.
A tilt switch array can be used to sense that the book has been picked up.
An array of mechanical tilt switches will be used to put the book into "ready" mode.
We are using an Adafruit Sound Board to store and replay the audio bits.  The board is very small and it can handle multiple audio files. Separate pins can be activated to play individual files (up to eleven).