The objective of this project is to create a bone conduction hearing prototype, which suits both children and adults. It is intended to create a low-cost device, which is easily accessible to people. The design in general consists of a microphone which captures the external sounds perceived by the person around it, the captured signal will be taken to a sound amplifier, which at its output will have a bone transducer which converts the electrical signal into vibrations to then be perceived by the auditory nerve.
The prototype aims to be created so that people with hearing problems can regain this sense, being able to return to perform their daily tasks without major problem.
General block diagram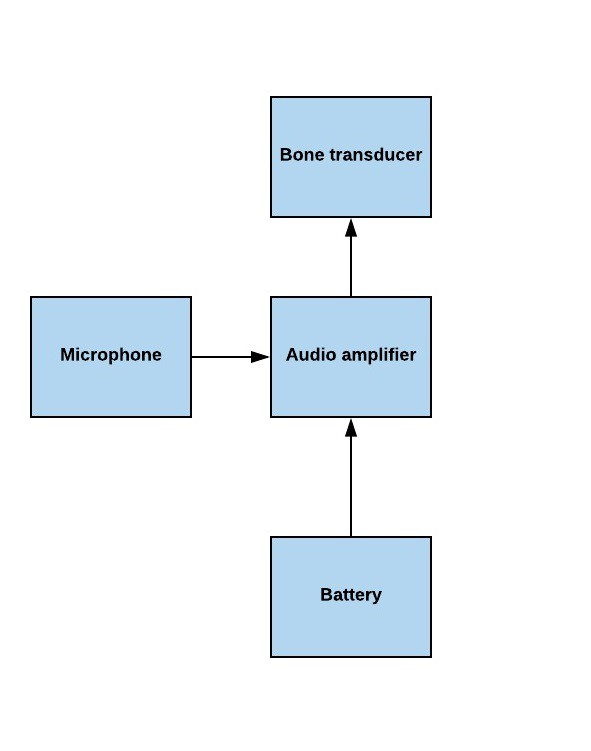 • Battery: The battery is the source that feeds the entire system.
• Microphone and audio amplifier: The microphone captures the ambient sound that is perceived, this captured signal will be amplified to transmit it to the transducer.
• Bone conduction transducer: Converts the electrical pulses from the audio amplifier into vibrations that can be interpreted by the auditory nerve.