Hey folks!
This is just a quick update about the development of the project; work on the CORE module is ongoing and it is looking nice so far, check this out: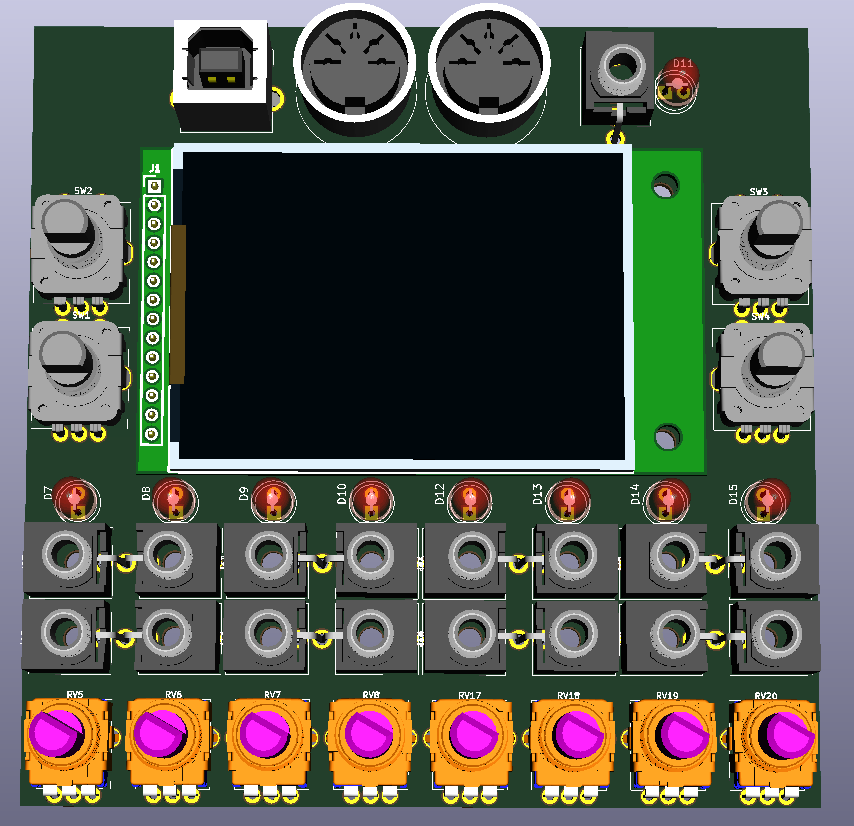 This is the front panel PCB of the CORE as of now; I had a small issue with the 2.4" TFT display, unfortunately the readily available pre-made modules are a tad big, just enough to not let me fit the design of the front panel in a nice and clean 21 HP (1/4 of a standard Eurorack case width), so I decided to draw my own display module; the bonus is that I didn't put the classic SD slot you find on basically every ILI9341 320x240 TFT display modules, so on the long run I might save some cents.
I'm going to openly release the slightly smaller TFT breakout because it might come in handy.
Other than that, I eventually decided not to go for an almost full thru-hole design and switch back to mostly SMD parts; a TH design would be easier to solder (I thought about a kit version), but the 140 resistors on the board would take a tad too much PCB real estate. 
Update done, let's get back to work.
Cheers, 
Mick