Over the years I collect staggering amount of the SMD components which are usually used in my prototypes.
Because of this I did small, but powerful PCB which can allow me to use most of popular SMD with different packages like a 0402, 0603, 0805, 1206, SOT23, SOT323 and SOT223.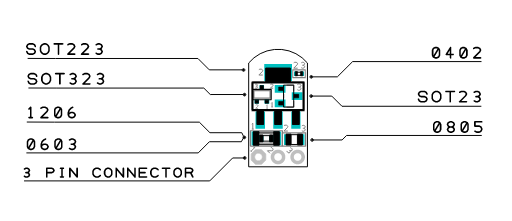 Main Features
Size: 0.3 x 0.6 inch [7.62 x 15.24 mm]
SMD footprint on the top of PCB - 0402, 0603, 0805, 1206, SOT23, SOT323, SOT223,
Each component has dedicated footprint

Hole for 3 PIN connector with rast 0.1 inch [2.54 mm]
Description of pins on the PCB
Area of reference, value designator
Awesome PCB can be placed side by side in Bread Board
There are few nice things about this PCB.
First after I use SMD I dont want to scrap them. Because of this I can place value of the component on the bottom of the PCB, and I can use them later in another project. I can also place reference designator base on current schematic. I can also remove reference with aceton and put new reference.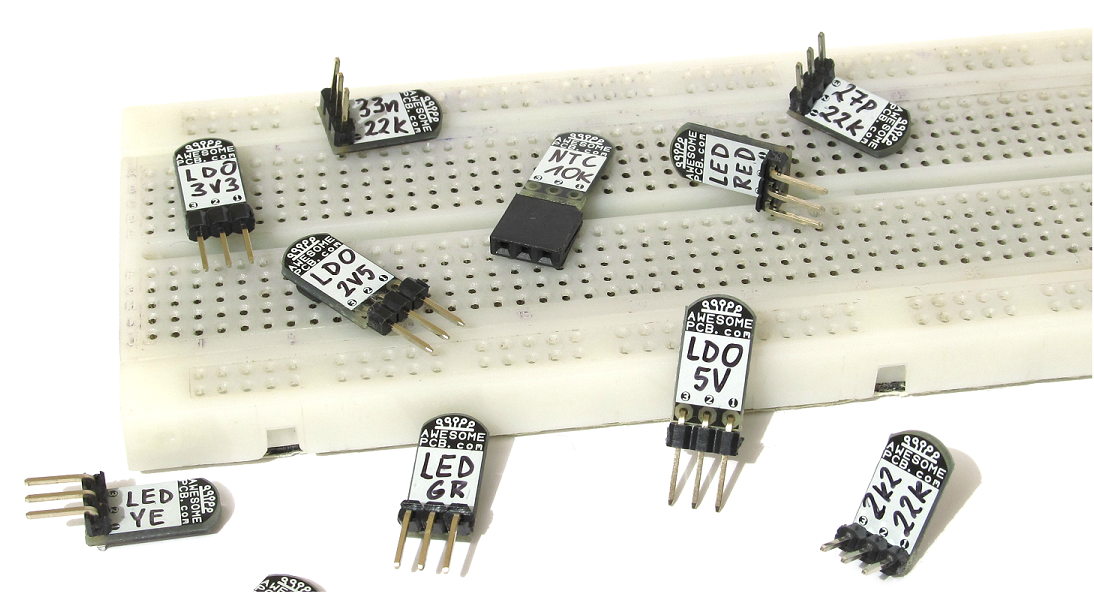 Probably everyone who has made a prototype using a Bread Board knows how quickly their elegant circuit design can look like a tangled mess of wires and unidentifiable components. Awesome PCB can help reduce the clutter by providing a foundation for small modules with some internal integration.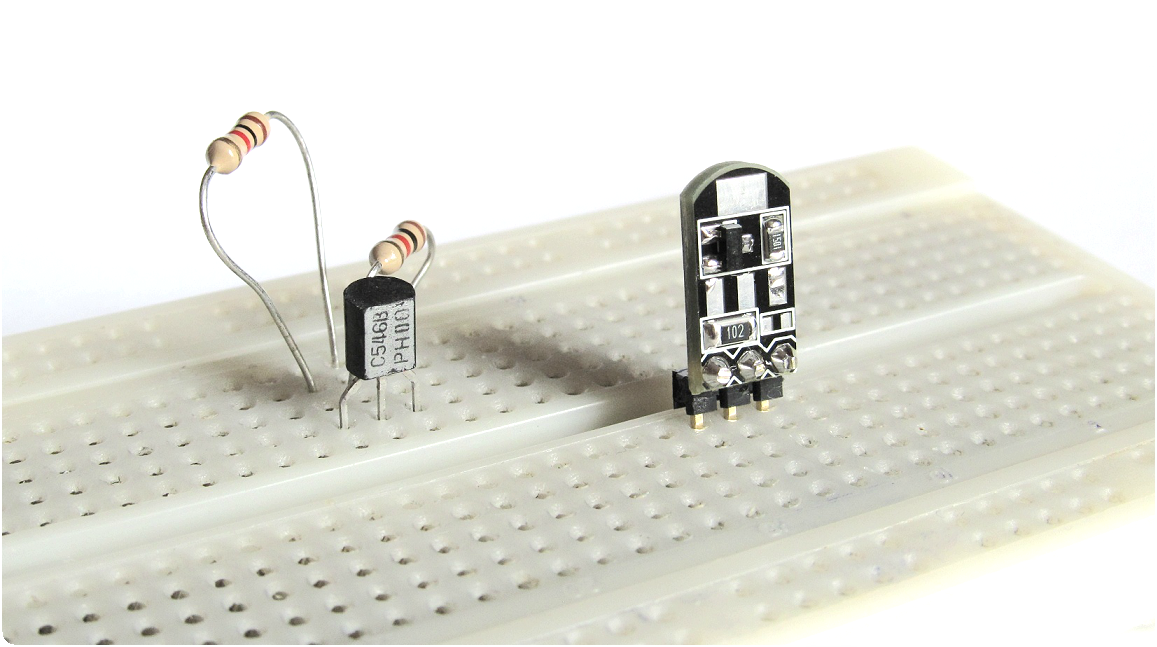 Pins or sockets can be used depending from platform.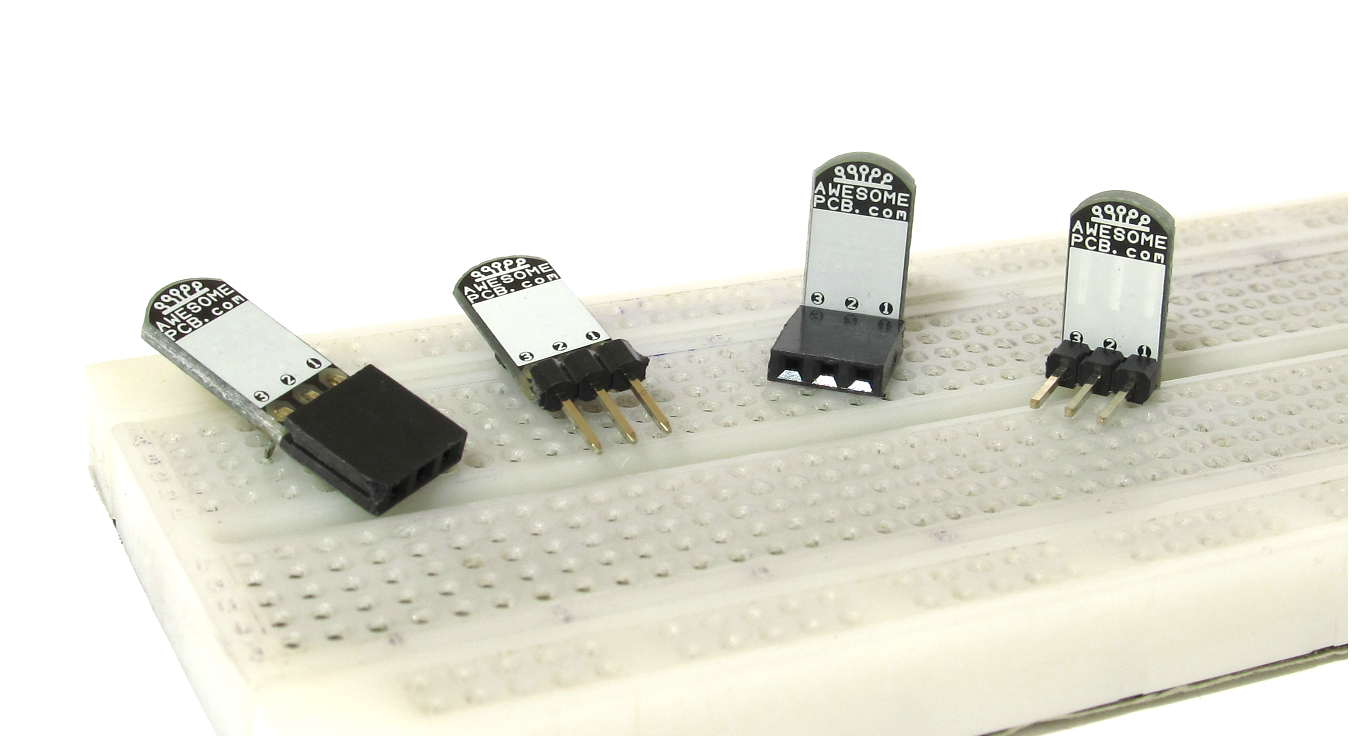 It can be also use directly with for example Arduino board.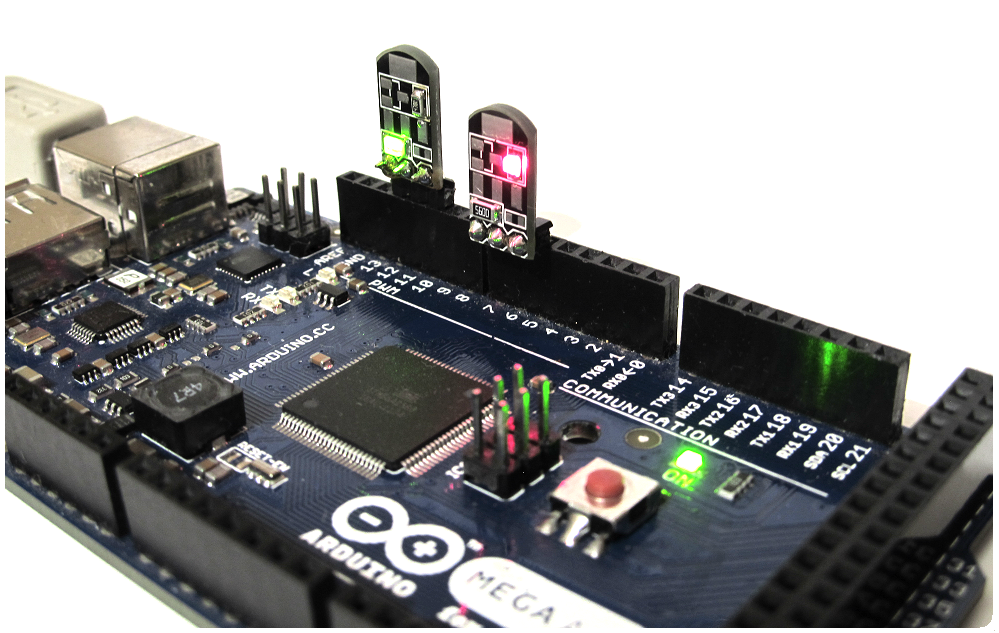 How to use it?
Just 3 simple steps are required to use Awesome PCB.

Solder desired component.
Solder 3 PIN connector on the PCB.

Connect Awesome PCB to your application. READY!