After you got that camera drone quadcopter for Christmas, what happened to it several weeks later? Sitting in a pile of other toys gather dust in the attic or the basement? How about making some money as a independent contractor photographer?
CHRISTMAS PRESENT FROM SANTA LAST YEAR? WHERE IS IT NOW?
Tired of being a minor annoyance as a prankster or a high-tech paparazzi?
ANNOYING PRANK USE OF A DRONE

Well there are legitimate people in the world who have a real business need for remote access to candid photos of exterior private property for many legal reasons: Insurance companies, private investigators, law-enforcement, newspapers, breaking TV news media, realtors, general contractors, town/county tax assessors, etc.
All one would need to do is setup or exploit a international database of contract jobs for immediate turn-around (i.e. 24-48 hours), and a small fee like ($5-10 USD) paid via PayPal or other methods of anonymous payment. The Pilot would cruise the database looking for quickies (quick turnaround jobs) in their general locale. They would accept the job and the requester would forward the physical address of job site to you, the deadline to submit your photos/video, time of day, roof shots, front, sides rear, etc. All shots would be at eye level except the roof would not be eye-level of course. They could all be video too and requester could pull screen shots for their needs.
SUB-CONTRACTORS DATABASE FOR ANY KIND OF WORK
The pilot would have to stand off some distance not to be noticed easily, and fly in quickly to take the candid photos or video. The idea is that your trying to capture the private property at it's worse for say an insurance company. You would not want to have to explain to anyone what you are doing but a legitimate explanation story could be provided.
Example: "We are just flying our drone around testing it." Or "The realtor wants a few shots of the neighborhood for his web site...". Just stand off a ways and drop down in and out quickly and you can avoid all the confrontation with nosy people who don't have a real need to know what you are doing. Of course you have the real work order printed out if the cops show up and ask you whats going on.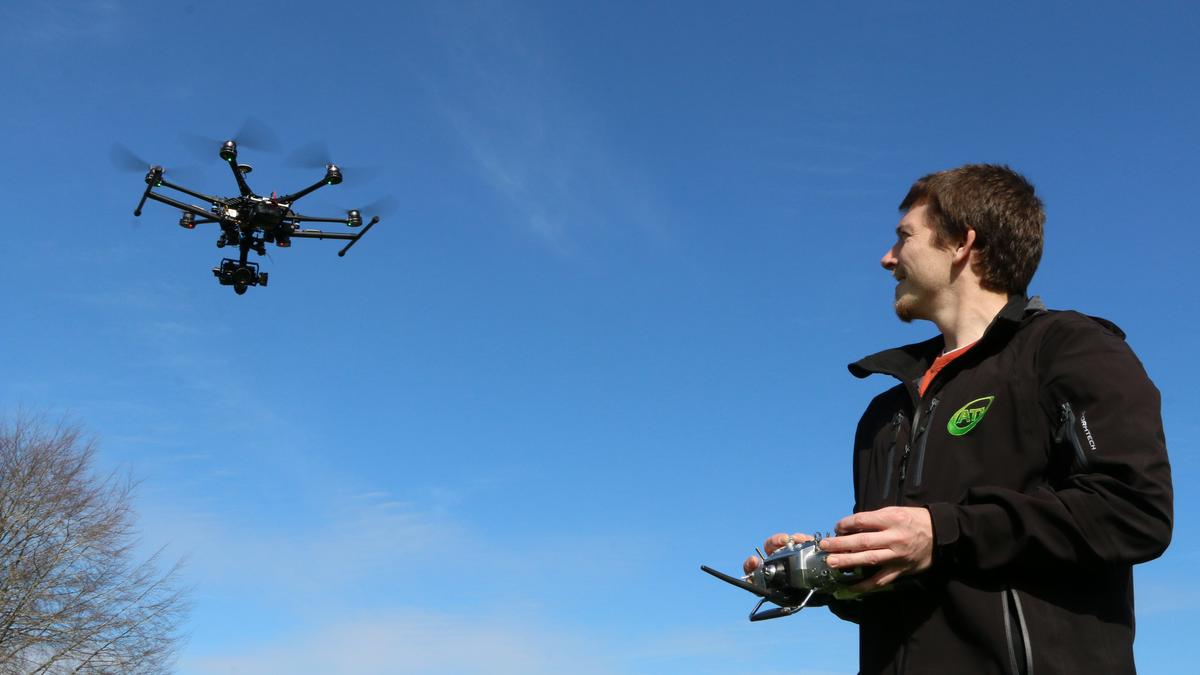 CONSTRUCTIVE USE OF A DRONE?
Realtors really want something like this but don't want to pay high fees for it. GC's (construction general contractors) want to see a work site they are working on without actually being there (vacant lot being excavated). They could be in LA California and the job site is in Passiac NJ. This would save him a huge flight across country to check on his crews progress. And he might want it done routinely too.
UNNECESSARY FLIGHTS OR TRIPS TO JOB SITE?
TYPICAL GC JOB SITE NEEDING AN EYE IN THE SKY OVERSEER?
Insurance companies like to send people in with cameras to do this but gets problematic in bad neighborhoods make it difficult to stand around with a nice (i.e expensive) digital camera. Or a farm area that is too big to photo on foot. Of course you will need liability insurance and property insurance to cover property damage to your equipment and the private property owner.
EXPENSIVE DSLR?
INSURANCE COMPANY "BOOTS ON THE GROUND" IN BAD NEIGHBOURHOOD?
I hope everyone with a drone thinks about this and advertise their services worldwide.
---
---
How a Drone and Social Media Aided in One Man's Rescue From NC Flooding
---