Recently I saw this iphone case reviewed on many youtube channel
which I thought it was a real gameboy compatible phone case like something that has been made by hyperkin
 but then I got disappointed immediately because it only plays some generic block games and it doesn't have a capability to insert another game.
Then while doing my ardubuino project, I was thinking that maybe I can make my ardubuino to be an android Phone case. And since the arduboy already have two app to upload games directly from an android phone called arduboy mate and arduboy utility, I can play any games from the arduboy repo anytime I want using the real arduboy hardware without plugging it to the computer using Arduino IDE or any Arduboy supported application.
So far I Just came up with my concept and this doodle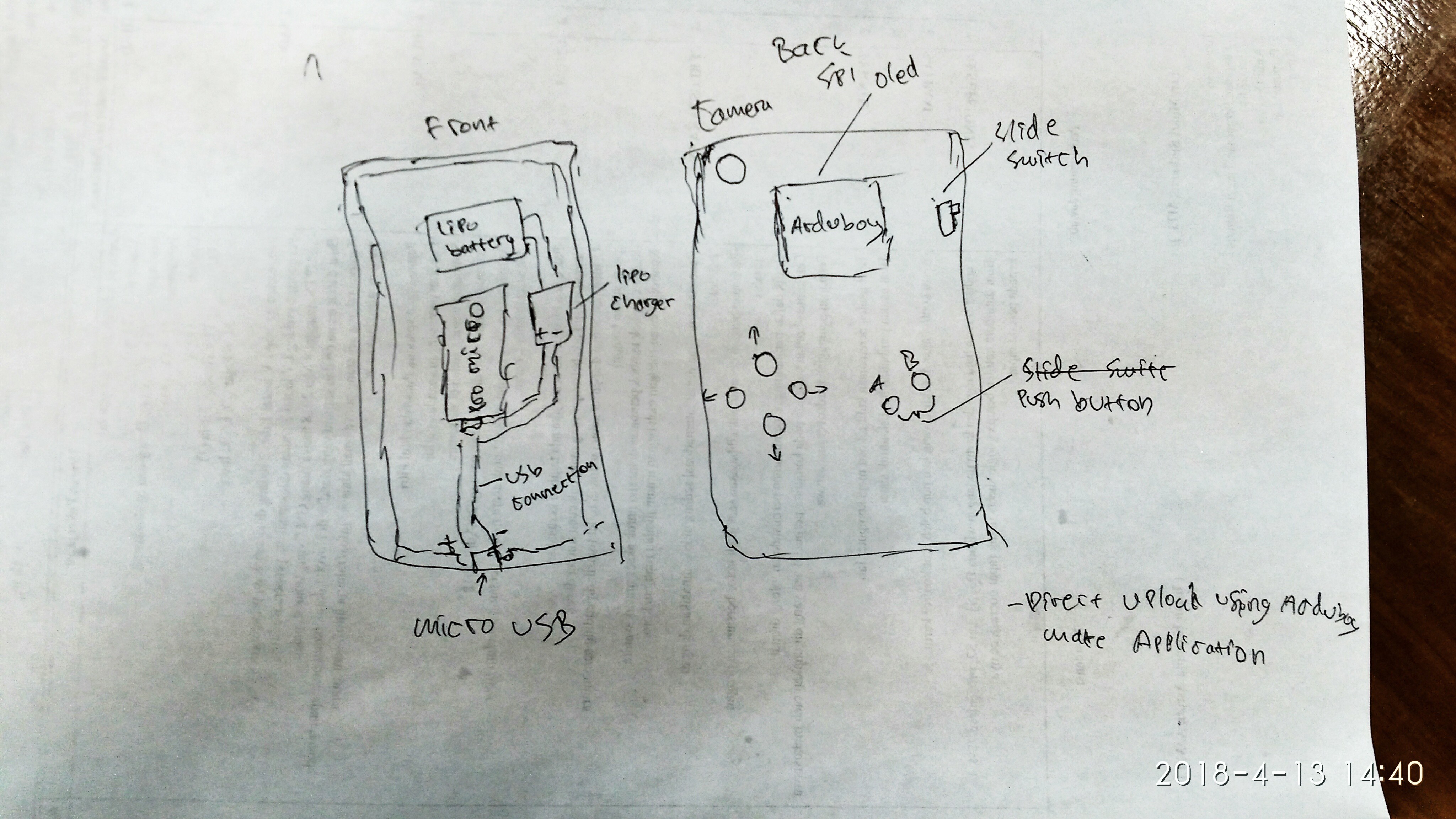 Since there are hundreds kind of phone right now on the market, I'm gonna design this case to fit my phone which is Xiaomi Mi4 and later improve it to a general phone that lot people use.