The majority of the project's info and progress will be detailed in the project logs below, check them out!

If you follow, don't forget to give a skull to show you liked it too!
---
Features
---
1.5" 128x128 (121 PPI) Color OLED display
iOS/Android Compatibility
Full BTLE 4.0
Expandable SD card storage
Wireless QI charging
NFC
10cm Accurate Altimeter
Barometer
Thermometer
Compass
Gyroscope
Accelerometer
Pedometer
Vibration Motor
500mah Lithium Ion Rechargeable Battery
Arduino Compatible (Leonardo)
Open Source!
---
System Design
---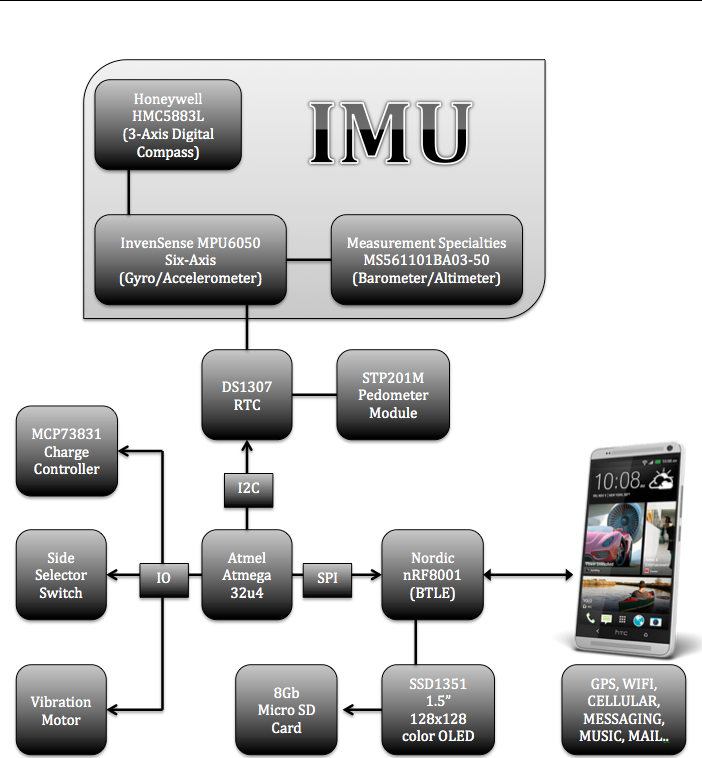 ---
Semifinals Judging Criteria
---