Assembling the SAO Board
Start by adding a fair amount of solder to one of the pads for each of the LEDs on the board.  I usually do it on the "-" symbol but it doesn't actually matter.

Place the LED Upside down so that the top transparent lens is facing into the board, then while holding the LED with tweezers you can bridge the solder onto the end of the LED.   Once you have secured one side, you can do the other more easily.
This picture will show you what it should look like.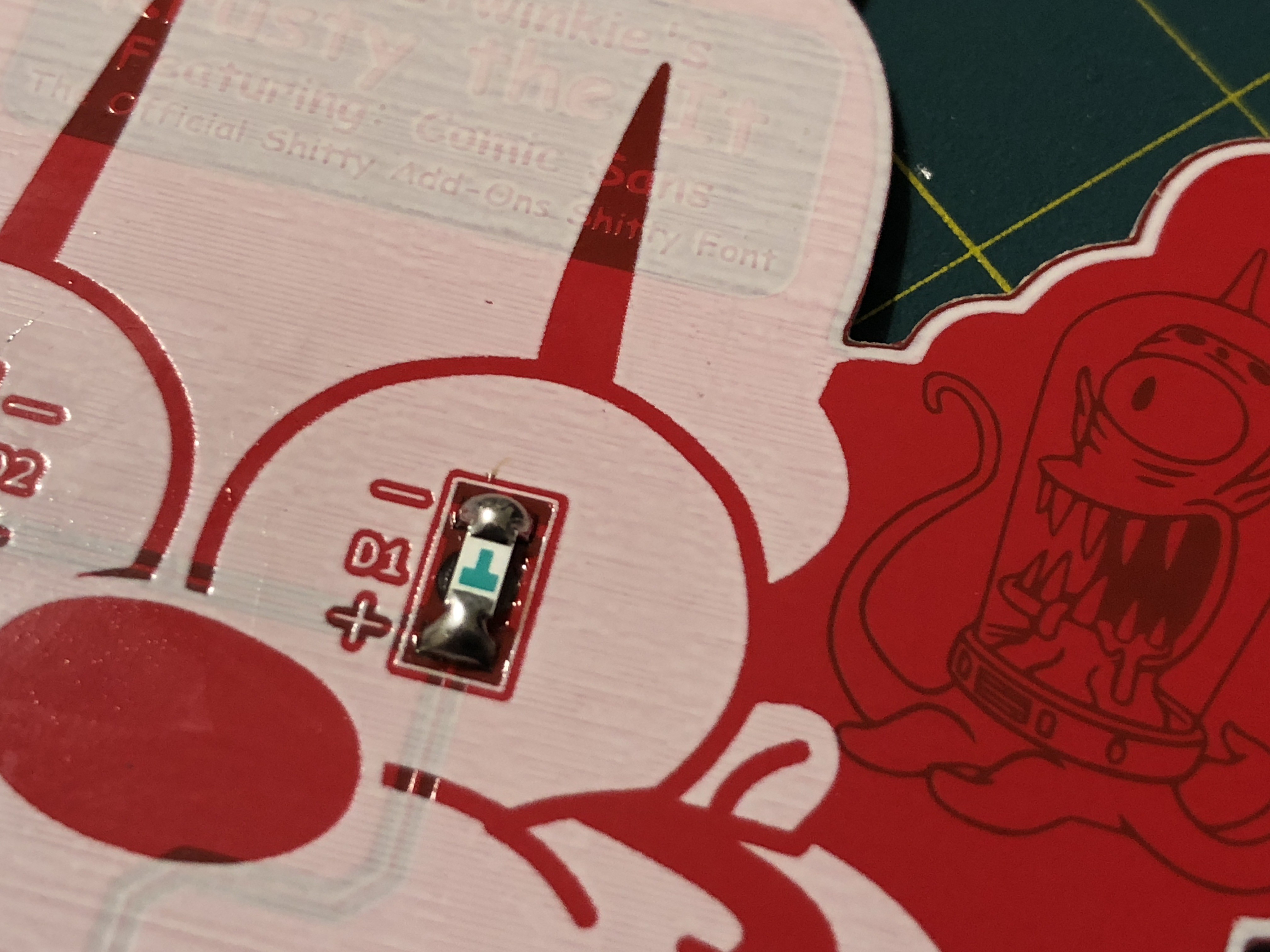 Once you've soldered both LEDs place the 2x2 Header on the board and solder it into place.   The longer pins should be on the bottom and the short should be poking through the top.  I recommend using clamping tweezers if you have them to make this part easier.