Print or laser cut all of the parts
Watch the video assembly below: 
Some of the parts as the cockpit and the nose of the airplane are being optimized for spiral vase printing.
Check the files section. Also visit the cults page for full build details, printing instructions and more:
These planes can be downloaded from:
https://cults3d.com/en/3d-model/game/spitfire-model-plane-for-laser-cutting-or-3d-printing
and
https://cults3d.com/en/3d-model/game/hawker-hurricane-mkiia-model-plane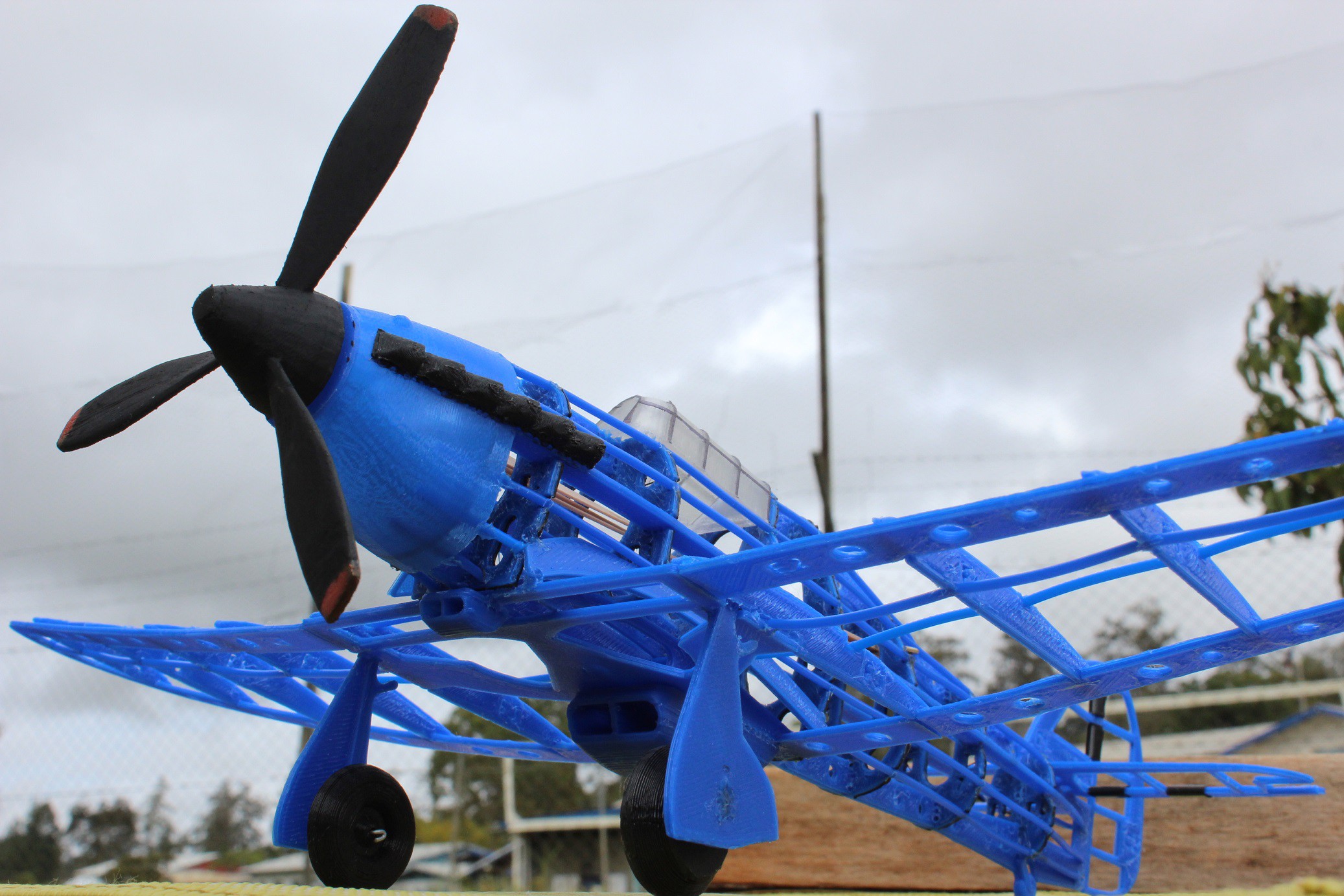 Somebody asked me this question and I'm posting it here since I think is good information other people might be interested in.
DM: They were beautiful planes, weren't they? I kind of miss the balsa and paper days, but I like the idea of printing the parts.
Question: why heat weld the parts rather than gluing them?
MT: Of course one could glue the parts, especially if they choose to laser cut some wooden or cardboard sheets. I choose to weld them for the simple reason of having a fast build I could share with my son and record in a short video. I created these parts being inspired by an older balsa wood plane design from the '80s. I realized there are not so many of these models being uploaded on Thingiverse nor any other sites. People have plotters for cutting cardboard and laser cutting cnc machines nowadays and they could easily involve in creative weekend activities with their kids like I did with my son, but the models are nowhere to be found.  I checked the ebay and online markets to see if I could find some old school balsa wood models for sale and they are either too expensive, preassembled or inexistent. You rather find lego kits or dismantled drones, but is not the same thing. If you check the hobby stores you are most likely to find balsa wood plane kits, but most of the parts are semi-assembled. Like the wing is made out of 2 or 3 parts one has to glue together, and the fuselage is made of 5-6 U-shaped segments. They simplified the build to make it faster. Maybe the kids nowadays don't have the patience to spend 2 or 3 days to build it and they would rather have it finished in one afternoon. But on the other hand, my kid would probably never understand the shape of a wing rib and why it needs to be like that if the wing comes preassembled in the package.