We will start with the most exotic component in the entire build because it requires a 3D printer. If you picked a pushbutton with an exceptionally long threaded shaft, you might be able to skip this and mount your switch directly onto a chunk of pipe, otherwise, read on.
First, you will need to know a few dimensions from your parts. Starting with your switch, you will need the radius from the mounting threads, which is also the same as a hole you would drill to mount the switch. Be aware that this is a radius, not a diameter, so divide by two if necessary. With the example switch below, the switch has a thread diameter of 11.8mm, so the radius is 11.8/2 = 5.9mm.
The next dimension is the radius of the switch's hex nut. This measurement should come from opposite points. In the example switch, the hex nut is 17.5mm in diameter, so the radius is 17.5 / 2 = 8.75mm.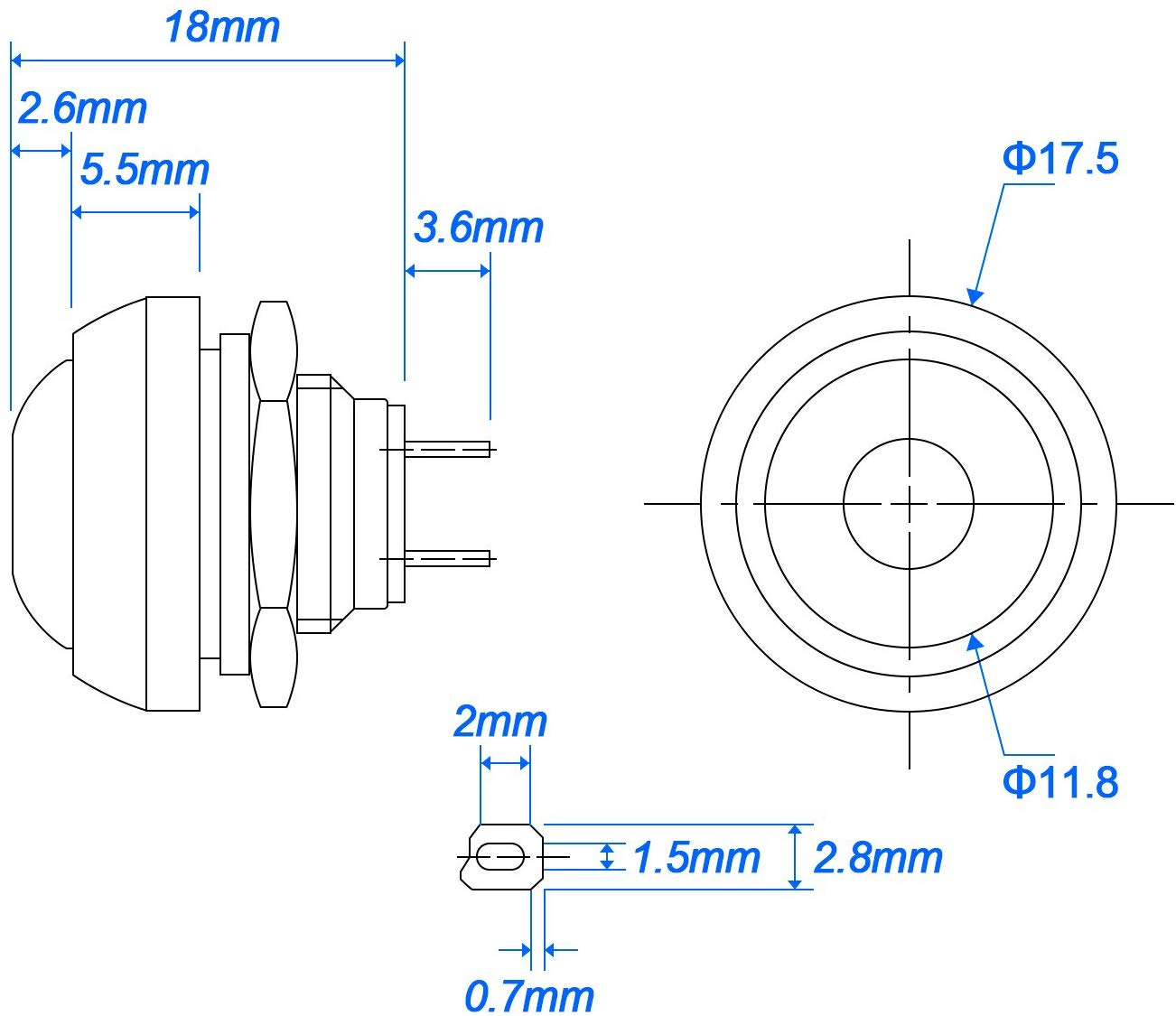 The next diameter we need is the outside radius of your pipe. The measurement must be in millimeters, so prepare your brain for a bit of unit conversion. I used 1" semi-flexible water pipe because it won't shatter like PVC. The spec sheet shows the outside diameter (OD), so remember to divide by two and convert to millimeters. The tubing has an OD of 1 5/16 inches, which is 33.3mm. 33.3mm divided by 2 is 16.6mm.

All my calculations are to the tenths place. You should be more precise if it helps you sleep better.
Take your measurements and head to my Round Pipe Switch Adapter Thingy. You will see a button labeled "Open in Customizer," which will show you eight editable fields. We only need to worry about three, namely, "Switch Thread Radius," "Switch Nut Radius," and "Pipe Outside Radius." Enter these values and click "Create Thing." Download this Thing, print it, and move on to the next step.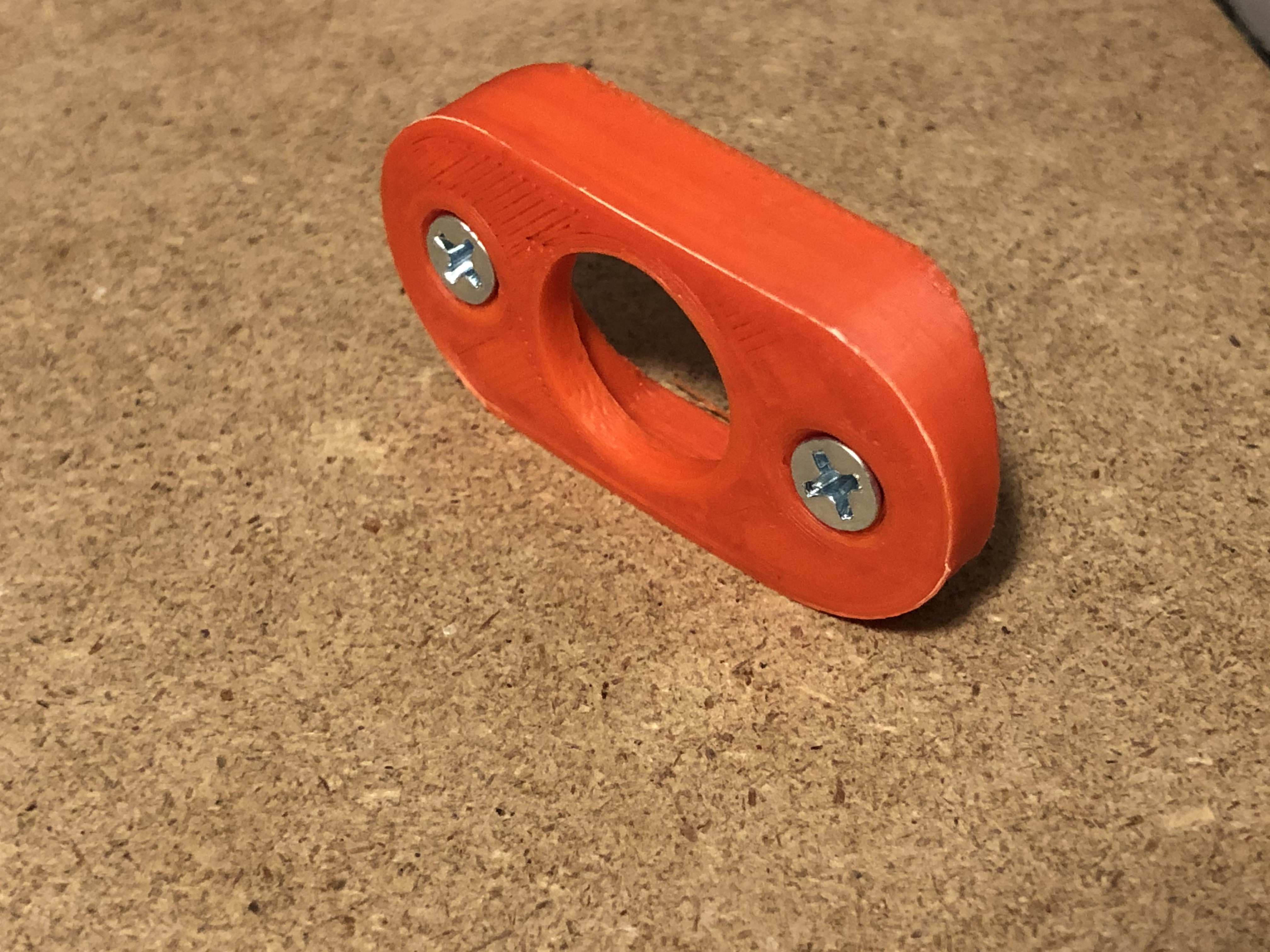 The rest of the steps are simple compared to this run-about. To be fair, I spent five days refining that model, so cut a guy a little slack.