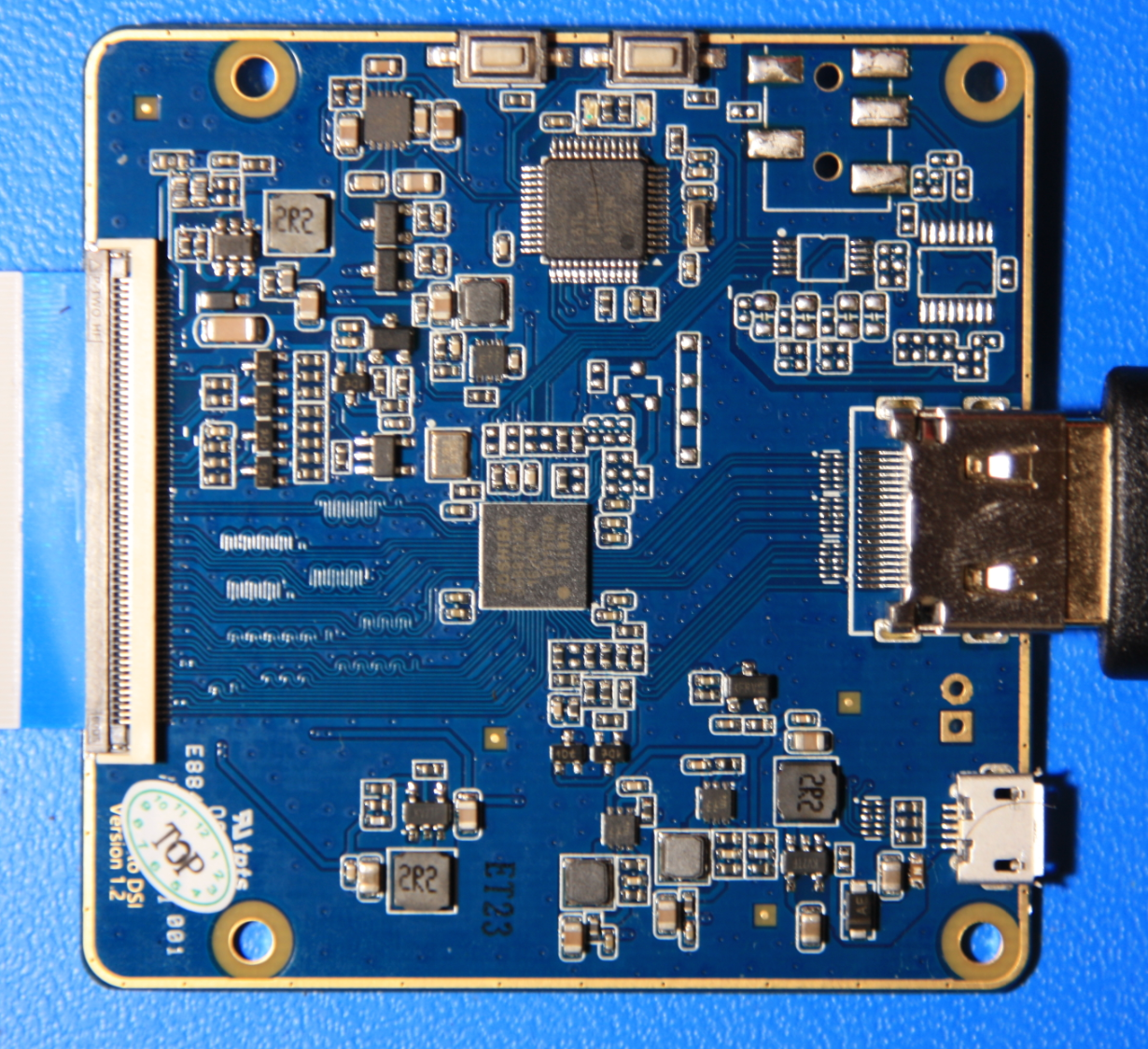 On the left you can see a large ribbon connector. This allows you to connect a range of different types of display using one or both MIPI channels. It has multiple voltage rails, and bi-directional GPIOs at 1.8 & 3.3V. These are usually used for power-sequencing the display.
On the right is the HDMI 1.4b connector.
And at the top is the controlling MCU, which is an STM32 clone. This initializes the bridge chip via I2C.
There are also some unpopulated pads, which seem to be for an optional I2S audio output.
Each board comes pre-configured for the displays that it comes with, but I have not yet figured out how to reconfigure a board to support an abitrary display. Mine came with support for these interesting round OLEDs, presumably intended for some kind of smartwatch...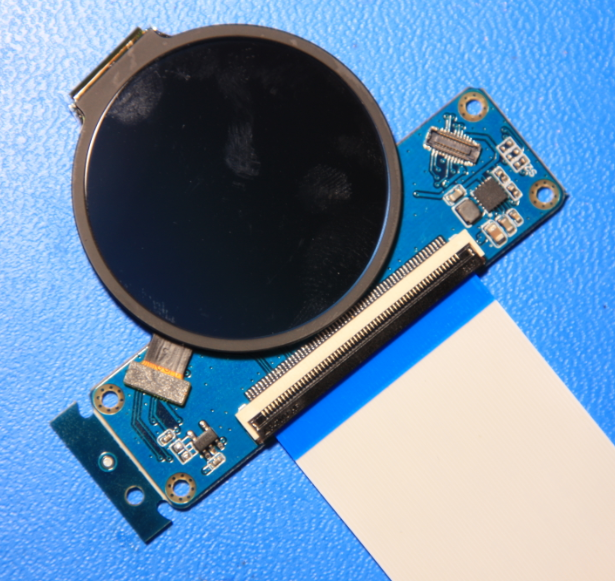 See the project log for reverse-engineering details...