Commercially available UV curing systems can be divided into:
UV FLOOD CURE SYSTEMS - LOCTITE UVALOC 1000

Flood systems are used when illumination of large surface area and/or large thickness of UV sensitive compounds are needed. Due to the high power of undirected light needed, mercury-vapor lamps are used.
STATIONARY UV SPOT CURE SYSTEMS - LOCTITE 97034
Spot systems are used when illumination of a small contact surface is needed. This is the most common industrial application. Systems like this use mercury-vapor lamps that are directed with a light guide to a pen shaped tool that is practical for operator use.
PORTABLE UV SPOT CURE SYSTEMS - EQ CL32
Unlike the previous group they use LED diodes which makes them portable. Improvement in spectral characteristics of UV sensitive compounds and LED technology has made portable UV wands sufficient for most spot curing applications. LED spot curing wands like Loctite EQ CL32 look like pretty nice and useful tools, but due to the high price of >1000$ they remain out of reach for common hobbyists, small businesses and organizations like Field Ready. Goal of this project is to make a cost effective alternative.
To design a successful product it is necessary to lay out design requirements and specifications.

Low cost of manufacture.
Ease of manufacture & assembly.
Energy efficiency.
Support for multiple wavelengths in the UV-A spectrum.
Irradiated power of 100 mW/cm² or more.
LOW COST OF MANUFACTURE
Big companies like Henkel(Loctite) have big logistical expenses while designing their products. Since I am working on my own and in my free time I don't. Low cost of device manufacture will be achieved with use of generic, industry standard electronic components and 3D printing of enclosure. One example of keeping the costs down is use of generic extruded aluminium profiles instead of a specialized heatsink to cool down the LEDs. Documented in this project log.

EASE OF MANUFACTURE & ASSEMBLY

Special care will be taken to make PCB design suitable for hand and machine assembly to keep it accessible and make it scalable for bigger production runs. Detailed documentation will make the assembly process as efficient as possible.
ENERGY EFFICIENCY

Efficient device means better autonomy when operating from an internal built in battery. Maximum efficiency will be achieved with use of the newest switching LED drivers, LED emitters and carefully dimensioned thermals. One example of the newest technology on the market is CSP LED. Opposed to traditional wire bonded die LEDs this type of LED offers better thermal characteristics and more irradiated power per surface area.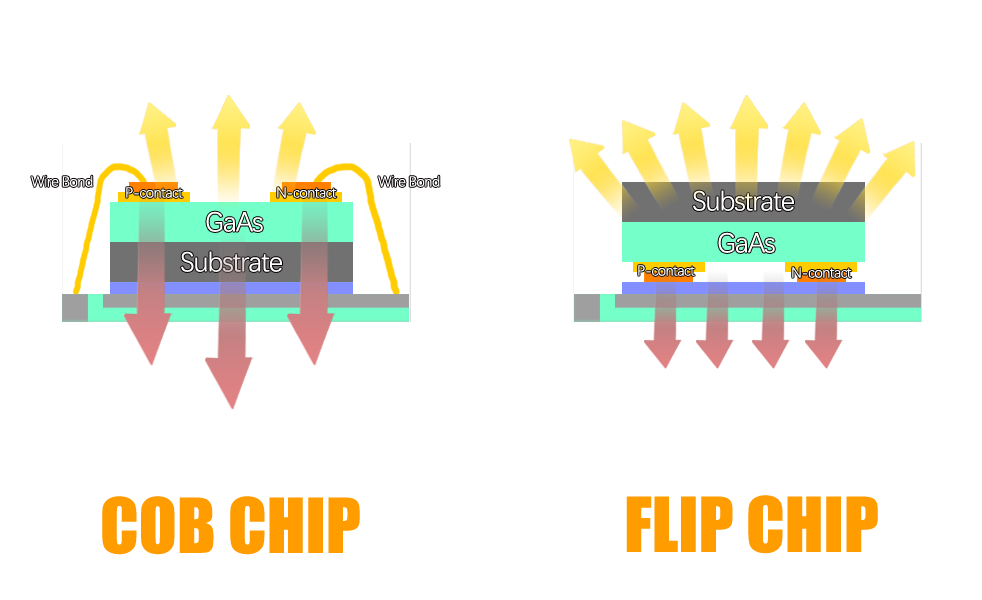 SUPPORT FOR MULTIPLE WAVELENGTHS IN THE UV-A SPECTRUM.
Loctite EQ CL32 is available in two versions. 365nm and 405nm. The reason is that there are UV adhesives that are sensitive to different wavelengths of light. Major drawback to this is that you have to buy both devices to have both light sources. My approach to this is modular. I will have a replaceable LED module that plugs into a universal controller module with Li-ion battery. This means that having a device that supports both wavelengths will be cheap and compact.
IRRADIATED POWER OF 100 mW/cm² OR MORE
According to documentation, most popular UV adhesives like LOCTITE AA 3525, 3526, 3491, 3494 require about 100 mW/cm² of irradiated power to successfully cure in a reasonable amount of time. Array of LEDs that is used (PQ2N-3FLE-AFC & LTPL-C034UVD365) is more than capable of radiating that amount of power. To concentrate radiated power into smaller surface areas and increase efficiency lenses are used (CA13546_EMILY-RS & C12285_ANGIE-S).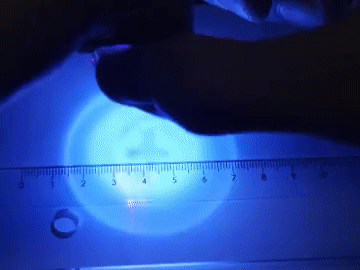 This demonstration shows effect of CA13546_EMILY-RS lens on PQ2N 400nm module. At height of around 10cm lens focuses light into circle of around 4cm, while central hotspot, where radiation is highest is around 2cm.

LICENSE:
PHOTON UV Curing Tool (c) by Mile

PHOTON UV Curing Tool is...
Read more »