Either one of these sensor types can be used if you choose to flash the code from my github repository (with sensor output connected to ADC0/GP26, Pin 31):

capacitive type sensor HW-390
resistive type sensor ME-110
What you see in the photo are the first prototypes with custom made PCB (Version 1.0):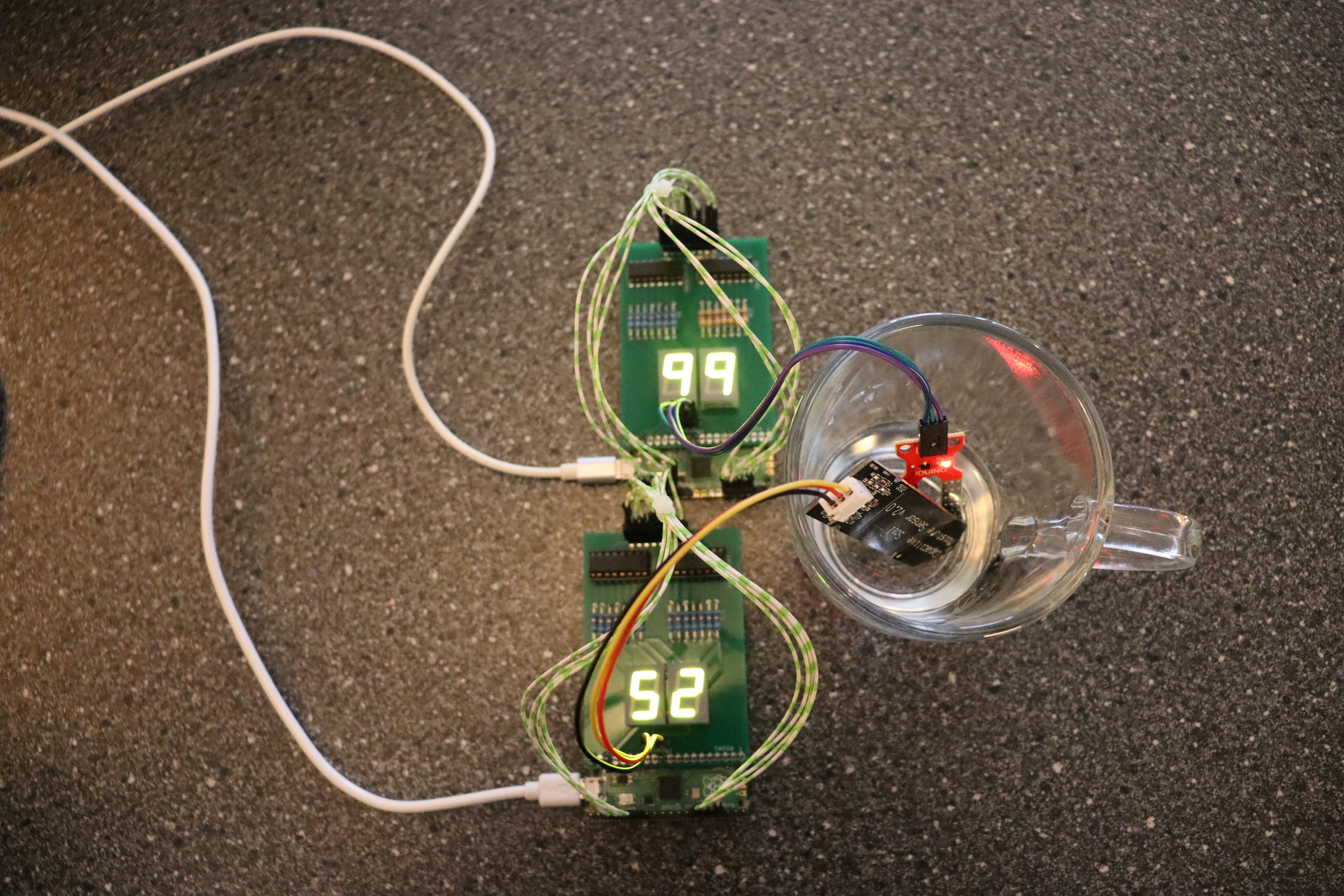 The algorithm is capable to detect the connected sensor type correctly during an initialisation procedure.
You'll find more descriptions and explanations in the code comments.
Further HW/SW improvements might or should include:
"hiding" the Pico under the PCB (new design) and getting rid of all the green/white wiring (that just maintains some flexibility with the PCB prototype and is used for fault-injection test, but is otherwise obsolete)
reducing the overall geometrical size of the device
getting rid of the CD4511BE ICs, the Pico drives the segments directly (the advantage with the ICs is however that you use just 8 Pico ports instead of 14 and the Pico GPIOs are not "stressed" with high current for the segments; with VBUS you can get easily 30mA for one individual segment (brightness), while a GPIO can provide max. 14mA)
getting rid of 5 resistors and 1 CD4511BE IC by implementing a multiplexing logic with 2 transistors (however, this measure reduces costs not significantly if you use only two displays)
running several sensors simultaneously on one single PCB (with switching every few seconds between the sensor values on the 7-Segment-Display)
alternative power supply via e.g. solar cells
wireless sensor (might abandon this idea completely in order to keep costs low)
downsizing to a cheaper microcontroller
Further ideas appreciated.