This version is expandable and has the following specs:
48 Kbytes RAM $0000-$BFFF
16 Kbytes ROM $C000-$FFFF *
256 Bytes I/O
One serial port 115200 Baud 8N1
On  board 8 bits Parallel I/O port
On the bus two extra addresses for I/O are predecoded.
On board I/O
Serial ACIA 68B50 $CF00
Paralllel I/O $CF20
*IOSEL is active from $CF00-$CFFF

Predecoded:
For other info look at Scrumpel8a/8b project.
Here an example screen output of my dos09 operating system for the 6809.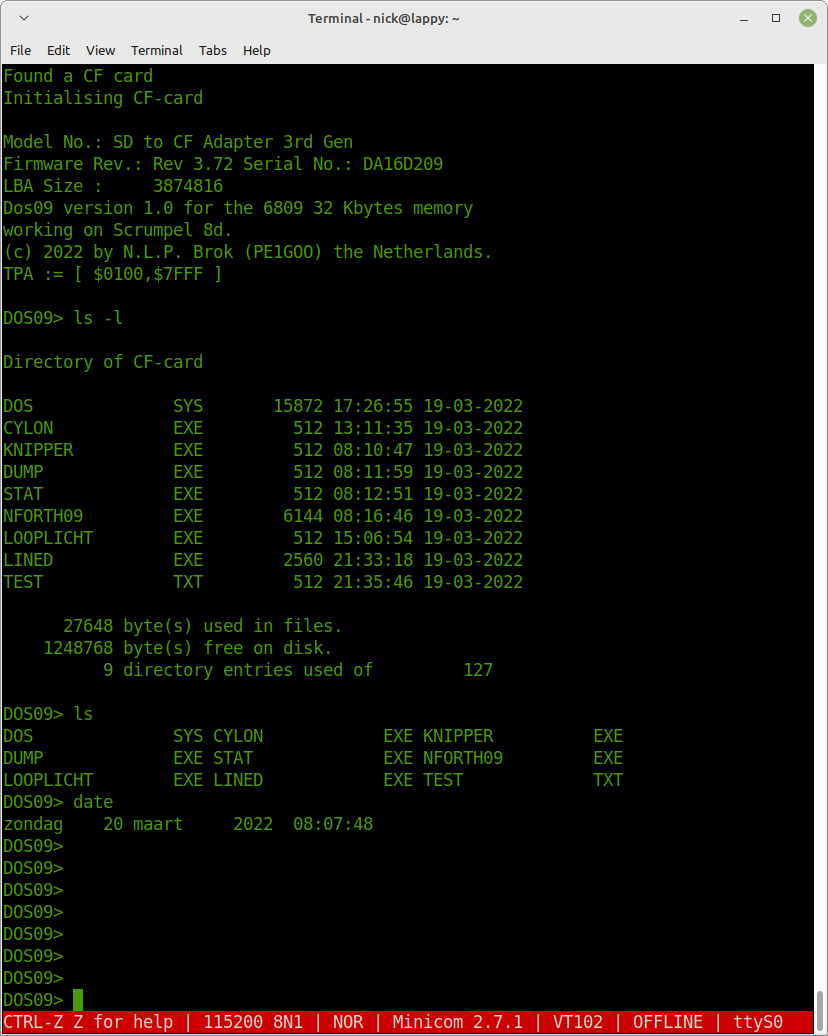 The OS is running in 16K RAM from $8000 to $BE00 and knows only one disk of 1.3 MB.